4.05.04
About
Mel Copeland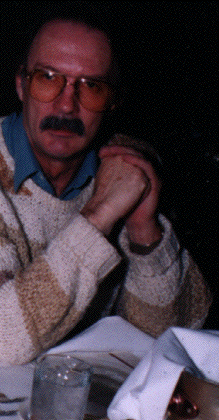 Advertising/Publishing

MarinScope Community Newspapers Sales Manager
5/95 to 12/03-Director of Advertising * Sales Manager. Manage Sales department for 5 newspapers. Design and implement sales campaigns and programs. Prepare Rate Cards, Media Kits etc. Position employs continued use of my PC & Mac design/publishing skills as well as my management and sales abilities.I created several magazines and served as Managing Editor of them.
Far West Publications, P.0. Box 7775, Berkeley, Ca. Publisher and Editor
2/91 to 5/95-Manage Small Press serving a charity and publication of several books. Responsibilities include Editor, advertising and promotion programs; developed and managed product sales. Strong skills in editing and Desk Top Publishing (Mac, PC, Windows 95); work in MS Office, PageMaker, Quark Express, Photo Shop, Illustrator, Web 3-D & animation, etc.
Recreation Publications, 2019 Clement, Alameda, Ca. Advertising Sales
12/87-2/91-Advertising Sales for Bay & Delta Yachtsman and Yachts for Sale Magazines. Sales included Yacht Brokers, Marine Chandleries, etc.
Sales/Marketing/Management
Mel Copeland & Assoc., Berkeley, Cal. Home Furnishings Sales Mgmt
1978 to 12/87; 2/91 to 5/95-Home Furnishings representative, Northern California and Nevada. Accounts included furniture stores, interior decorators, department stores and chain stores. Furniture products included traditional, contemporary, patio, rattan, lighting, and accessories for furniture, hardware and office supply accounts. Sales Manager/General Manager for a large offshore manufacturer. Products were sold to major national department stores, Wal-Mart, Costco, gift retailers, and catalogue houses; hired and supervised 45 representatives; managed warehouse etc.
Systron-Donner Corp., Concord, Cal. Sr. Contracts Administrator
1973 to 1978-Sr. Contracts Administrator and Program Manager for Aerospace applications. Managed Contracts for multi-million dollar flight control systems; Proposal Manager; led contract negotiations; established budgets; customer coordination and managed contract compliance. Conducted management review meetings, coordinated with department managers; prepared various reports and maintained liaison with customers. Managed major subcontracts.
Pacific Inflatables, San Francisco, Ca. Product Support Manager
1970 to 1973-Managed Product Support department for Aircraft Flight Safety equipment. Supervised small group and outside vendors, Customer Service, provisioning and manuals.
Electronic Specialty Co., Glendale, Ca. Product Support Manager
1965 to 1970-(several positions) Managed Product Support department for electro-mechanical products, including Customer Service; Data Management/Contracts Administrator and Proposal Manager for major Electronic Warfare Systems; assistant to the Marketing Director.
North American Rockwell, Downey, Ca.
Space & Information Systems Division Data Management Administrator
1961-1965-(several positions) Clerk handling documentation. Processed the first proposal on the Apollo program to NASA; assigned to administer contract requirements for documentation on the Apollo contract, then administered all documentation concerning the Hound Dog Missile (GAM-77), a precursor of the Cruise Missile; managed the documentation on special "Think Tank" projects (usually $100,00 study contracts), including a space station in the shape of a wheel, highly sensitive research projects, such as the MIRV, advanced programs and materials, etc. One material had to do with the ablative shielding for the Apollo reentry capsule which I forwarded to a special branch of the government concerned with technology transfer from Space and Defense research to commercial use. That material is now known as Teflon. During this formative period of my life I worked with perhaps some of the most brilliant scientists of the time.
Personal Data: Age: 61; single, nonsmoker. BA Political Science; minor Economics-extended education in Economics and Philosophy. Hobbies include writing, Web Page design ( http://www.maravot.com) research, painting, and sailing. I live on a 40' Yacht in Marina Bay, Richmond, Ca.

Beam me to Maravot's Index.html

Copyright © 1964-2003 Mel West. All rights reserved.