4/14/06 2:22:55 PM On the issue of Paul's dispute with the early Christian church on the application of Jewish Law to the Gentiles (non-Jews)
Copyright © 1989-2006 Mel West. All rights reserved.

The Tempting (continued)
by Mel West

Chapter 4
Paul's Witness


Let us first understand where Samuel, the spirit of our Judgment, is coming from. We use Samuel because He is one of the most significant judges of the Bible. After all, it was He who God anointed to anoint the first kings of Israel. First God directed him to anoint a son of Benjamin, whose name is Saul to be their first king. Now God new the prophecy He had long before made of Benjamin, when Israel was on his deathbed and gave his inheritance to his twelve sons. Of the twelve he said that Benjamin would be one, between whose shoulders God would always reside. Of Judah, God said the scepter would be in Him, nor should the Lawgiver pass from between His feet, until Shiloh come. And to Shiloh will the gathering of the people be. Just as God remembered His Prophesy, so too had Samuel remembered it.

Now God told Samuel to anoint a son of Benjamin as the first King. And in the anointing He said that that King would be as a ravenous wolf upon the people, and that the people would cry out against him.
But because the people cried out for a king, so would they be given one; and he would be of the tribe of Benjamin. And Saul did those things that Samuel had prophesied, taxing the people such that they began to cry out against Saul.

Now Saul was a good soldier of God but liked to do things his own way at times. And for the sake of a sacrifice of thanksgiving done by Saul to God, which sacrifice God had told Saul not to do, God decided to fire Saul as King over Israel. He then told Samuel to go to the son of Jesse, a son of Judah, and anoint his son, whose name was David, as King over Israel. Samuel, questioning the change in plan, and even arguing on behalf of Saul, asking whether God was being a bit unfair in his decision, nevertheless did God's bidding and anointed a young shepherd boy as King over all the Children of Israel.

We mention this story because Samuel did the Will of God, even though Samuel may have questioned the reasonableness of the request. For Saul had been overall a good king. He had his faults; but all men have faults. Even David after him had some substantial faults, being on the first charge an adulterer, chasing after a wife of one of his generals; and on the second charge a murderer, causing the husband in the affair to be sent to the front lines so that his death would be assured, freeing David to marry his wife, whose name was Bathsheba, who, incidentally, happened to be pregnant with David's son, Solomon. It is admittedly a typical story, as in As the World Turns, but nevertheless true.

Saul is not blameless, no more than any other man, for he also was capable of murder (and probably other sins like adultery). Certainly he attempted to murder David who now had a claim to his crown. Samuel assuredly was aware that God was creating a problem here, by anointing another King before the former had passed away or relinquished his crown. And Saul was not ready to relinquish his crown to the small shepherd boy, David. Neither, in the end, was he willing to tolerate David being alive. He liked his lifestyle, the palace, and all of his wives and power. Not to mention all the gold and silver. Besides that, he probably thought that the people of Israel owed him the crown. After all, had he not saved Israel (through God) from the Philistines? If it were not for Saul, Israel might have ended up worshipping the God of the Philistines. Obviously, Saul did not thing this change in the plans, as concerning the crown, was entirely fair. And he did not go along with the plan. As I said, the thing that was principally wrong with Saul is that he liked to do things his own way; even forsaking God's direction through Samuel, and that early became apparent when Saul sacrificed against God's (Samuel's) directions. In effect, we can see the attitude of God: If you aren't going to stick to the plan, you're fired. MacArthur, in our own times, is a good illustration of the same test. He tested Truman by not sticking to the plan. MacArthur, in fact, was causing people to wonder who was in command: The President or MacArthur. The President responded to the questions of the people, called MacArthur home, and fired him. Thus, you can understand how Samuel is no different than Truman; or to put it another way, God is capable of making the same kinds of decisions as man makes. He is capable of firing a servant who doesn't stick to His Plan. And this is the Spirit of Samuel of which we were earlier speaking. And in this Spirit we can now look at Paul's Testimony, which is, in a manner of speaking, before God. For it was Paul who said that God's Judgment would be according to His Gospel. It, once again, using modern situations, is like saying Truman's Judgment would be according to MacArthur's Plan. We therefore call Paul to the Witness stand.

On Judging:

Romans 2.1 Therefore thou art inexcusable, O man, whosoever thou art that judgest: for wherein thou judgest another, thou condemnest thyself; for thou that judgest doest the same things.
2.2 But we are sure that the judgment of God is according to truth against them which commit such things.
2.3 And thinkest thou this, O man, that judgest them which do such things, and doest the same, that thou shalt escape the judgment of God?

Resolution: Paul did not practice what he preached. For he judged that the Jews have no inheritance in the world to come.

Romans 2.5 But after thy hardness and impenitent heart treasurest up unto thyself wrath against the day of wrath and revelation of the righteous judgment of God?
2.6 Who will render unto every man according to his deeds.
2.16 In the day when God shall judge the secrets of men by Jesus Christ according to My Gospel.
2.7 To them who by patient continuance in well doing seek for glory and honor and immortality, eternal life:
2.8 But unto them that are contentious, and do not obey the truth, but obey unrighteousness, indignation, and wrath,
2.23 Thou that makest thy boast of the law, through breaking the law dishonourest thou God
2.24 For the name of God is blasphemed among the Gentiles through you [the Jews] as it is written.
2.25 For circumcision verily profiteth, if thou kept the law: but if thou be a breaker of the law, thy circumcision is made uncircumcision.
2.29 But he is a Jew, which is one inwardly; and circumcision is that of the heart, in the spirit, and not in the letter; whose praise is not of men, but of God.
2.9 Tribulation and anguish, upon every soul of man that doeth evil, of the Jew first, and also of the Gentile;
2.10 But glory, honor, and peace, to every man that worketh good, to the Jew first, and also to the Gentile
2.11 For there is no respect of persons with God.
2.12 For as many as have sinned without law shall also perish without law: and as many as have sinned in the law shall be judged by the Law.

Resolution: Paul was not consistent as explaining the effect of works upon judgment; neither was he consistent in his precept that the Jew have no inheritance and that it is passed to the people of the New Covenant. He is confusing, as Peter charged him. He says, but he is a Jew who is one inwardly. We ask, how can one be a Jew inwardly whilst denying the Promise given to Abraham whose Promise and blessings are to the Jews? How can a Jew deny His Blessing and be a Jew inwardly?

Romans 3.5 But if our unrighteousness commends the righteousness of God, what shall we say? Is God unrighteous who taketh vengeance? (I speak as a man)
3.6 God forbid: for then how shall God judge the world?
3.7 For if the truth of God hath more abounded through my lie unto his glory; why yet am I also judged as a sinner?
3.8 And not rather, (as we be slanderously reported, and as some affirm that we say,) Let us do evil, that good may come? Whose damnation is just.
3.9 What then? Are we better than they? No, in no wise: for we have before proved both Jews and Gentiles, that they are all under sin;
3.10 As it is written, There is none righteous, no, not one:
3.23 For all have sinned, and come short of the glory of God;
3.24 Being justified freely by his grace through the redemption that is in Christ Jesus:
3.25 Whom God hath set forth to be a propitiation through faith in his blood, to declare his righteousness for the remission of sins that are past, through the forbearance of God;
3.26 To declare, I say, at this time his righteousness: that he might be just, and the justifier of him which believeth in Jesus.
3.27 Where is boasting then? It is excluded. By what law? Of works? Nay: but by the law of faith.
3.28 Therefore we conclude that a man is justified by faith without the deeds of the law.
5.1 Therefore, being justified by faith, we have peace with God through our Lord Jesus Christ:
5.2 By whom also we have access by faith into this grace wherein we stand, and rejoice in hope of the glory of God.
2.5 and hope maketh not ashamed; because the love of God is shed abroad in our hearts by the Holy Ghost which is given unto us.
5.6 But God commendeth his love toward us, in that, while we were yet sinners, Christ died for us.
5.7 Much more then, being now justified by his blood, we shall be saved from wrath through him.
5.11 And not only so, but we also joy in God through our Lord Jesus Christ, by whom we have now received the atonement.
5.17 For if by one man's offence death reigned by one [i.e. Adam] much more they which receive abundance of grace and of the gift of righteousness shall reign in life by one, Jesus Christ.
5.18 Therefore as by the offence of one judgment came upon all men to condemnation; even so by the righteousness of one the free gift came upon all men unto justification of life.
5.19 For as by one man's disobedience many were made sinners, so by the obedience of one shall many be made righteous.
5.20 Moreover the law entered, that the offence might abound. But where sin abounded, grace did much more abound.
6.1 What shall we say then? Shall we continue in sin, that grace may abound?
6.2 God forbid. How shall we, that are dead to sin, live any longer therein?
6.3 Know ye not, that so many of us as were baptized into Jesus Christ were baptized into his death?
6.4 Therefore we are buried with him by baptism into death; that like as Christ was raised up from the dead by the glory of the Father, even so we also should walk in newness of life.
6.5 For if we have been planted together in the likeness of his death, we shall be also in the likeness of his resurrection.
6.6 Knowing this, that our old man is crucified with him, that the body of sin might be destroyed, that henceforth we should not serve sin.
6.7 For he that is dead is freed from sin.
6.8 Now if we be dead with Christ, we believe that we shall also live with him:
6.11 Likewise reckon ye also yourselves to be dead indeed unto sin, but alive unto God through Jesus Christ our Lord.
6.14 For sin shall not have dominion over you: for ye are not under the law, but under grace.
6.15 What then? Shall we sin, because we are not under the law, but under grace? God forbid.
6.17 But God be thanked, that ye were the servants of sin, but ye have obeyed from the heart that form of doctrine which was delivered you.
6.18 Being then made free from sin, ye became the servants of righteousness.
6.22 But now being made free from sin, and become servants to God, ye have your fruit unto holiness, and the end everlasting life.
6.23 For the wages of sin is death; but the gift of God is eternal life through Jesus Christ our Lord.
7.1 Know ye not, brethren, (for I speak to them that know the law,) how that the law hath dominion over a man as long as he liveth?
7.4 Wherefore, my brethren, ye also are become dead to the law by the body of Christ; that ye should be married to another, even to him who is raised from the dead that we should bring forth fruit unto God.
7.5 For when we were in the flesh, the motions of sins, which were by the law, did work in our members to bring forth fruit unto death.
7.6 But now we are delivered from the law, that being dead wherein we were held; that we should serve in newness of spirit, and not in the oldness of the letter.
7.7 What shall we say then? Is the law sin? God forbid. Nay, I had not known sin, but by the law: for I had not known lust, except the law had said, Thou shalt not covet.
7.8 But sin, taking occasion by the commandment, wrought in me all manner of concupiscence. For without the law sin was dead.
7.9 For I was alive without the law once: but when the commandment came, sin revived, and I died.
7.10 And the commandment, which was ordained to life, I found to be unto death.
7.11 For sin, taking occasion by the commandment, deceived me, and by it slew me.
7.12 Wherefore the law is holy, and the commandment holy, and just, and good.
7.13 Was then that which is good made death unto me? God forbid. But sin, that it might appear sin, working death in me by that which is good; that sin by the commandment might become exceeding sinful.
7.16 If then I do that which I would not, I consent unto the law that it is good.
7.17 Now then it is no more I that do it, but sin that dwelleth in me.
7.18 For I know that in me (that is, in my flesh,) dwelleth no good thing: for to will is present with me; but how to perform that which is good I find not.
7.19 For the good that I would I do not: but the evil which I would not, that I do.
7.20 Now if I do that I would not, it is no more I that do it, but sin that dwelleth in me.
7.23 But I see another law in my members, warring against the law of my mind, and bringing me into captivity to the law of sin which is in my members.
7.24 O wretched man that I am! Who shall deliver me from the body of this death?
7.25 I thank God through Jesus Christ our Lord. So then with the mind I myself serve the law of God, but with the flesh the law of sin.
8.1 There is therefore now no condemnation to them which are in Christ Jesus, who walk not after the flesh, but after the Spirit.
8.2 For the law of the Spirit of life in Christ Jesus hath made me free from the law of sin and death.
8.3 For what the law could not do, in that it was weak through the flesh, God sending his own Son in the likeness of sinful flesh, and for sin, condemned sin in the flesh:
8.4 That the righteousness of the law might be fulfilled in us, who walk not after the flesh, but after the Spirit.
8.5 For they that are after the flesh do mind the tings of the flesh; but they that are after the Spirit the things of the Spirit.
8.6 For to be carnally minded is death; but to be spiritually minded is life and peace.
8.7 Because the carnal mind is enmity against God: for it is not subject to the law of God, neither indeed can be.
8.8 So then they that are in the flesh cannot please God.
8.9 But ye are not in the flesh, but in the Spirit, if so be that the Spirit of God dwell in you. Now if any man has not the Spirit of Christ, he is none of his.
8.10 And if Christ be in you, the body is dead because of sin; but the Sprit is life because of righteousness.
8.11 But if the Spirit of him that raised up Jesus from the dead dwell in you, he that raised up Christ from the dead shall also quicked your mortal bodies by his Spirit that dwelleth in you.
8.13 For if ye live after the flesh, ye shall die: but if ye through the Spirit do mortify the deeds of the body, ye shall live.
8.14 For as many as are led by the Spirit of God, they are the sons of God.
8.15 For ye have not received the sprit of bondage again to fear; but ye have received the Sprit of adoption, whereby we cry, Abba, Father.
8.16 The Sprit itself beareth witness with our sprit, that we are the children of God.
8.17 And if children, then heirs; heirs of God, and joint-heirs with Christ; if so be that we suffer with him that we may be also glorified together.
8.18 For I reckon that the sufferings of this present time are not worthy to be compared with the glory which shall be revealed in us.
8.22 For we know that the whole creation groaneth and travaileth in pain together until now.
8.23 And not only the, but ourselves also, which have the first-fruits of the Sprit, even we ourselves groan within ourselves, waiting for the adoption, to wit, the redemption of our body.
8.28 And we know that all things work together for good to them that love God, to them who are the called according to his purpose.
8.29 For whom he did foreknow, he also did predestinate to be conformed to the image of his Son, that he might be the firstborn among many brethren.
8.30 Moreover whom he did predestinate, them he also called: and whom he called, them he also justified: and whom he justified, them he also glorified.
8.31 What shall we then say to these things? If God be for us, who can be against us?
8.34 Who is he that condemneth? It is Christ that died, yea rather, that is risen again, who is even at the right hand of God, who also maketh intercession for us.
8.38 For I am persuaded, that neither death, nor life, nor angels, nor principalities, nor powers, nor things present, nor things to come,
8.39 Nor height, nor depth, nor any other creature, shall be able to separate us from the love of God, which is in Christ Jesus our Lord.
9.1 I say the truth in Christ; I lie not, my conscience also bearing me witness in the Holy Ghost.
9.3 For I could wish that myself were accursed from Christ for my brethren, my kinsmen according to the flesh:
9.4 Who are Israelites; to whom pertaineth the adoption, and the glory, and the covenants, and the giving of the law, and the service of God, and the promises;
9.5 Whose are the fathers, and of whom as concerning the flesh Christ came, who is over all, God blessed forever. Amen.
9.6 Not as though the word of God hath taken none effect. For they are not all Israel which are of Israel:
9.7 Neither, because they are the seed of Abraham, are they all children: but, in Isaac shall thy seed be called.
9.8 That is, They which are the children of the flesh, these are not the children of God: but the children of the promise are counted for the seed.

Time to rest and form another resolution. Let us be resolved that Paul has no doubts that by his faith (including his followers) in Jesus, He and his followers will be justified in the end. The first precept to be considered here is that if you partake of the death of the cross, dying with Jesus, and are then baptized in his resurrection, you will be like unto Jesus and incapable of sin. That is, once dead to sin (through Jesus) you are reborn in his likeness; and reborn in his likeness you cannot sin. Hence your faith will save you. If you have faith that Jesus can save you, and if you live according to Jesusı Way, you have nothing to fear of death and will be justified in Jesus and have everlasting life. If you continue to lead a life of sin, you cannot be living in the Spirit of Jesus and are not saved by His Grace.

I think Paul is saying here, though it is confusing to even the well trained, the true children of God, who are saved to God, are not children of the flesh, but rather children of the Promise. If you believe in the Promise of God you will be saved. And Isaac was not, for example, a Promise unto Flesh, but a Promise unto an inheritance. If you believe you partake of that Inheritance Promised by God you are a Child of that Inheritance. Your rights to the inheritance do not come from flesh, but rather from God and your faith in God. If your faith is strong no one can deprive you of your share in the inheritance. And Jesus will one day judge us all (each by our works); but if our Faith is proved we are justified. And Paul asks, if we let no thing separate us from our love of God, which is through Christ, then God must be for us; and if God is for us, then how can anyone be against us?

Now he says these things that all men can, through Jesus Christ, partake in the inheritance, and not towards anyone's condemnation that is not in this Spirit. He should have left his message at that, for it was not his place to judge those who were not in that Spirit, but rather to show them, through example, what that Spirit is. And by his own words, seeing by example, people will come to that Spirit. This Spirit need not resort to condemnation of others.

We understand that Paul was up against some terrific opposition. He was against the opposition of Peter and James who were asking why Paul did not leave the Jewish question alone. We call it a Jewish Question because the question of Jesus being the Messiah and being a substitute for the law (and all the prophets, the testimony, and the Temple) had not been established. It had been claimed but not established, neither by God nor man. And the only thing, which could establish it from God, is for God to fulfill the remaining prophecy following the Sign of the Virgin's Son, Immanuel, who we call the Messiah. Paul, in his attempt to persuade the Jews to his way of thinking and to combat attacks from Jews against the New Gospel, sought to justify himself. His justification is in His Faith to Christ. It is not in his condemnation of the Law, the Prophets, the Temple, and the Testimony, of which he spent far too much labor. For in the final analysis he justified himself at the expense of the still practicing Jews; and his Gospel, which should have been a simple faith in following the way of Christ believing it will be rewarded with eternal life, got marred with confusing pogroms that were not relevant to the issue at hand. We say they were not relevant because his main point is that the inheritance is now determined through the Messiah, i.e., Jesus and their faith being in Jesus entitles them to partake of his inheritance. Not stopping there, Paul attacked the inheritance of Jesus and attempted to rename it into something that has little resemblance to the original Promise vested in Isaac, i.e., all men on earth shall be blessed in you (Abraham's seed). That blessing had certain conditions on it that, through time, were added to (never taken away). The Blessing, the Inheritance, remained always the Promise that a Kingdom on earth shall be established as it is in Heaven. And it will be the initiation of Peace eternal over all the earth, raised unto David. Now this, in simple terms, is the Inheritance that Jesus claimed, being the King prophesied in that Inheritance.

Now it is one thing to claim that inheritance; it is entirely another thing to exclude others from it just because they do not subscribe to your conclusions; and it is further quite another thing to curse others who do not conform to the doctrine at hand. We can recall the Curses that God made to the Children of Israel through the prophets, beginning with Israel and Moses. All of those Curses were, first of all, accompanied with a corresponding Blessing. There was never a Blessing without a corresponding Curse; there was never a Curse without a corresponding Blessing. Because God, the Father, is a Father and inclined to leading man to His Wisdom like any father should do. As a father should be, He gives guidance as to his preferences concerning his children's behavior. He does not give that guidance without forethought. He does it not to condemn but to bless. Like a Father, he knows his child may stray away from him; and like a Father He has preconceived a punishment, or Curse, to be laid upon that son. Even so, His message is clear, that He is still the Father, and though He punish, or implement His Curse, it is not for destruction but for guidance, that the son will see the light and return to Him.

God is an unusual Father. He is wise enough to know what He needs to do to bring His son back to Him. And in this understanding comes a precept I hope the Paulists will take to heart. He has the profound expectation that all men will bow down to Him, to His Wisdom and His Learning. The expectation is not for destruction but for life. As it is said, God is a God of the Living not the Dead. And it has always been His Will that the earth be inhabited. This is the Inheritance He Gave to His Messiah.

Though Paul speaks of Christ coming to Judge, and He assumes that Jesus could not be against those who are for Him, He fails to understand that Jesus is first and foremost for those who wish to partake of His Inheritance, to rule over a Kingdom of Peace on earth with Him. And in this regard He would be looking towards those who were claiming a part of this inheritance.

Now Paul's response is that He is proved by His Faith that he has a part in the inheritance; more so, that He will be glorified, with his followers, ` in the inheritance. And in response to this I would remind him what the Apostles learned when they asked if they could sit at the right hand of Jesus with God in Heaven when their time comes to depart. Jesus replied that it was not His Decision to determine the seating arrangement; only the Father could do so.

Another point Paul made is that Jesus will intercede for him and his followers, being justified by their faith in Jesus. And because of this he has presupposed that Jesus will glorify him and his followers, whosoever believes in his name, as Jesus said, "He who believeth in me shall not perish but have everlasting life". This is the portion of the Inheritance of Jesus, in which all men, not respect to persons, can partake. Here, we conclude, since it is Jesusı gift, sharing His Inheritance, it is also His decision to decide who shall not partake of the Inheritance, just as it is His Decision to decide who partakes in the Inheritance. And while Paul is counting on Jesus to intercede on his behalf, we have in the same Pauline Logic that Paul does not concede any ability of Christ to intercede on the Jew's behalf. For Paul has put himself in competition with the Jews for the Inheritance and the Glory. Having forced the issue necessitates another resolution:

Jesus must first and foremost defend His Inheritance. Anyone at odds with the fulfillment of that Inheritance is necessarily at odds with Him. While He ought to be predisposed to include all men in that Inheritance, which obey The Will of the Father, which is His Criteria of Salvation (you must be perfect as the Father), He should hardly be disposed to exclude Jews because the Paulists claim they abdicated their Inheritance; nor should he hardly be inclined to exclude Christians because they condemned and killed so many Jews. Rather, taking Him at His Word, He will judge you by your works, according to The Will of the Father. It just so happens He also said that He is the Way and the Light of the Father; if you follow Him you need not be ashamed. Furthermore, as concerning the Jews who crucified Him, we have it of record that He forgave them then and there on the cross. Therefore, He would look somewhat of a hypocrite if He returned condemning the Jews. Rather, He would have to take into consideration that they made a mistake, not recognizing Him, as He said, "Father forgive them for they know not what they do." Therefore, I think Paul is asking a bit too much of Him if he is suggesting that Jesus ought to intercede for him at the expense of the Jews. For Jesus cannot bear any grudge against the Jews. He, in fact, never told his disciples to do anything that would be a condemnation of the Jews. Rather, He said, in effect, Go, as the poor, taking no goods with you, changes of clothing, etc., and no purse, unto these people preaching my gospel that the world may be saved. The only poor that I have seen seem to be the Poor of Jerusalem. Paul has to account for his land, his gold, his silver, and his many fine raiments. They aren't exactly what Jesus talked about.

But let us go on, concerning this man whose testimony is that he will be justified by faith in Jesus. Though I must admit, with some hesitation, he is wearying me. And if he wearies me, would he not weary God also?


Chapter 5
Paul's Inheritance (Or I will be your friend forever)


I have a friend, Sallie by name, who would often say to me, requesting something from me; if you do such and such I'll be your friend forever. This is just a phrase my little, read-headed, leprechaun friend would use. Of course she and I were close friends and our friendship was not dependent upon my doing favors for her when she needed them. If she were to ask me a favor under these circumstances and I were to reply that I would if I could but I had a prior commitment, I would not lose her promise to be a friend forever. Friends help friends when they can; when they can't a friend understands. End of subject.

We mention this because God likes to think He is a friend. A Father and yet a friend. Christ was concerned about friends. He said a friend is one who will give his life for a friend. He gave his life for his friends.

Paul claims to be a friend of Christ. I wonder what he would be willing to give up to be a friend of Christ? Let's look at the options.

Ultimately, he would be asked to give up his body for his friend. Though we have here been tactful about it, as Paul did give up his life for his friend; I wonder if he would give up his body for his friend? I am speaking of the Body of Christ. Let us see if Paul is a man of his word, willing to give everything up for his friend.

Romans 11.13 For I speak to you Gentiles, inasmuch as I am the apostle of the Gentiles, I magnify mine office.
11.14 If by any means I may provoke to emulation them which are my flesh, and might save some of them
11.15 For if the casting away of them be the reconciling of the world, what shall the receiving of them be, but life from the dead?
11.16 For if the first fruit be holy, the lump is also holy: and if the root be holy, so are the branches.
11.17 And if some of the branches be broken off, and thou, being a wild olive tree, were graffed in among them, and with them partakest of the root and fatness of the olive tree;
11.18 Boast not against the branches. But if thou boast, thou bearest not the root, but the root thee.
11.19 Thou wilt say then, The branches were broken off, that I might be graffed in.
11.20 Well, because of unbelief they were broken off, and thou standest by faith. Be not high-minded, but fear:
11.21 For if God spared not the natural branches, take heed lest he also spare not thee.
11.22 Behold therefore the goodness and severity of God: on them which fell, severity; but toward thee, goodness, if thou continue in his goodness: otherwise thou also shalt be cut off.
11.23 And they also, if they abide not still in unbelief, shall be graffed in: for God is able to graff them in again.
11.24 For if thou wert cut out of the olive tree which is wild by nature, and wert graffed contrary to nature into a good olive tree: how much more shall these, which be the natural branches, be graffed into their own olive tree?
11.25 For I would not, brethren that ye should be ignorant of this mystery, lest ye should be wise in your own conceits; that blindness in part is happened to Israel, until the fullness of the Gentiles be come in.
11.26 And so all Israel shall be saved: as it is written, There shall come out of Sion the Deliverer, and shall turn away ungodliness from Jacob:
11.27 For this is my covenant unto them, when I shall take away their sins.
11.28 As concerning the gospel, they are enemies for your sakes: but as touching the election, they are beloved for the fathers' sakes.
11.29 For the gifts and callings of God are without repentance.
11.30 For as ye in times past have not believed God, yet have now obtained mercy through their unbelief:
11.31 Even so have these also now not believed, that through your mercy they also may obtain mercy.
12.21 Be not overcome of evil, but overcome evil with good.
13.1 Let every soul be subject unto the higher powers. For there is no power but of God: the powers that be are ordained of God.
13.2 Whosoever therefore resisteth the power resisteth the ordinance of God: and they that resist shall receive to themselves damnation.
13.12 The night is far spent, the day is at hand: let us therefore cast off the works of darkness, and let us put on the amour of light.
13.13 Let us walk honestly, as in the day; not in rioting and drunkenness, not in chambering and wantonness, not is strife and envying.
13.14 But put ye on the Lord Jesus Christ, and make not provision for the flesh, to fulfill the lusts thereof.
14.1 Him that is weak in the faith receive ye, but not to doubtful disputations.
14.2 For one believeth that he may eat all things: another, who is weak, eateth herbs.
14.3 Let not him that eateth despise him that eateth not; and let not him which eateth not judge him that eateth: for God hath received him.
15.30 Now I beseech you, brethren, for the Lord Jesus Christ's sake, and for the love of the Spirit, that ye strive together with me in your prayers to God for me;
15.31 That I may be delivered from them that do not believe in Judea; and that my service which I have for Jerusalem may be accepted of the saints;
16.17 Now I beseech you, brethren, mark them, which cause divisions and offences contrary to the doctrine, which ye have learned; and avoid them.

Rest period again. We make note of the warning that God has ability to graff in the Jews, though they are perceived broken off the Olive Tree. And he aptly points out that those who are natural to the tree are easier to graff than the wild branches, which are the Gentile. So he admits that God can always restore the inheritance back to what it originally had been. He warns them to walk in goodness of heart and not begrudgingly or with envy. So all of this is now a part of Paul's doctrine; that, in terms of the inheritance, though the Gentiles be graffed in and the Jews broken off the tree, God in His Mercy can graff the Jews back in. Beware then that ye, the Gentile, be not broken off in the process.

I Corinthians: 3.8 Now he that planteth and he that watereth are one: and every man shall receive his own reward according to his own labor.
3.9 For we are laborers together with God: ye are God's husbandry, ye are God's building.
3.10 According to the grace of God, which is given unto me, as a wise master builder, I have laid the foundation, and another buildeth thereon. But let every man take heed how he buildeth thereupon.
3.11 For other foundation can no man lay than that is laid, which is Jesus Christ.
3.12 Now if any man builds upon this foundation gold, silver, precious stones, wood, hay, stubble;
3.13 Every man's work shall be made manifest: for the day shall declare it, because it shall be revealed by fire; and the fire shall try every man's work of what sort it is.
4.16 Wherefore I beseech you, be ye followers of me.
10.9 Neither let us tempt Christ, some of them also tempted, and were destroyed of serpents.
10.10 Neither murmur ye, as some of them also murmured, and were destroyed of the destroyer.
10.11 Now all these things happened unto them for ensamples: and they are written for our admonition, upon whom the ends of the world are come.
10.12 Wherefore let him that thinketh he standeth take heed lest he fall.
13.9 For we know in part, and we prophesy in part.
13.10 But when that which is perfect is come, then that which is in part shall be done away.
15.10 But by the grace of God I am what I am: and his grace which was bestowed upon me was not in vain; but I labored more abundantly than they all: yet not I, but the grace of God which was with me.
15.11 Therefore whether it were they or so, I we preach, and so ye believed.
15.47 The first man is of the earth, earthy: the second man is the Lord from heaven.
15.48 As is the earthy, such are they also that are earthy: and as is the heavenly, such are they also that are heavenly.

Paul, Paul, why do you forsake Him who came from Heaven and became flesh? As you said, He came from heaven to flesh; cannot he come again from heaven to flesh? The will of God is to create Heaven in the flesh, that all men may live in perfection, in Peace as it is in the Kingdom of Heaven. I warrant that you will concede this.

Galatians: 3.28 There is neither Jew nor Greek, there is neither bond nor free, there is neither male nor female: for ye are all one in Christ Jesus.
3.29 And if ye be Christ's then are ye Abraham's seed, and heirs according to the promise.
3.8 And the scripture, foreseeing that God would justify the heathen through faith, preached before the gospel unto Abraham, saying, In thee shall all nations be blessed.

Ephesians 2: 2.4 But God, who is rich in mercy, for his great love wherewith he loved us,
2.5 Even when were dead in sins, hath quickened us together with Christ, (by grace ye are saved;)
2.6 And hath raised us up together, and made us sit together in heavenly places in Christ Jesus.
2.7 That in the ages to come he might shew the exceeding riches of his grace in his kindness toward us through Christ Jesus.
2.8 For by grace are ye saved through faith; and that not of yourselves: it is the gift of God;
2.9 Not of works, lest any man should boast.
3.17 That Christ may dwell in your hearts by faith; that ye, being rooted and grounded in love,
3.18 may be able to comprehend with all saints what is the breadth, and length, and depth, and height;
3.19 And to know the love of Christ, which passeth knowledge, that ye might be filled with all the fullness of God.
4.13 Till we all come in the unity of the faith, and of the knowledge of the Son of God, unto a perfect man, unto the measure of the stature of the fullness of Christ.
5.27 That he might present it to himself a glorious church, not having spot, or wrinkle, or any such thing; but that it should be holy and without blemish.
4.30 And grieve not the Holy Spirit of God, whereby ye are sealed unto the day of redemption.

I Corinthians: 15.51 Behold, I shew you a mystery; We shall not all sleep, but we shall all be changed,
15.52 In a moment, in the twinkling of an eye, at the last trump: for the trumpet shall sound, and the dead shall be raised incorruptible, and we shall be changed.
15.53 For this corruptible must put on incorruption, and this mortal must put on immortality.
15.54 So when this corruptible shall have put on incorruption, and this mortal shall have put on immortality, then shall be brought to pass the saying that is written, Death is swallowed up in victory.

Philippians: 1.21 For to me to live is Christ, and to die is gain.
1.22 But if I live in the flesh, this is the fruit of my labor: yet what I shall choose I won ton.
1.23 For I am in a strait betwixt two, having a desire to depart, and to be with Christ, which is far better:
1.24 Nevertheless to abide in the flesh is more needful for you.

You and I can know about this thing of swallowing death. But Paul could not conceive of it. Mankind is a hair's breadth away of stopping the aging process. But even so, I must ask Paul whether this is the incorruption he was talking about; for it seems to me that being in the Spirit cares nothing about the corruptible body, that it die. I don't think Christ was afraid to give up his corruptible body, i.e., his flesh. For I take you, Paul, at your word that:

II Corinthians: 2.17 for we are not as many, which corrupt the word of God: but as of sincerity, but as of God, in the sight of God speak we in Christ.
11.1 Would to God ye could bear with me a little in my folly: and indeed bear with me.
11.2 For I am jealous over you with godly jealousy: for I have espoused you to one husband that I may present you as a chaste virgin to Christ.
11.3 But I fear, lest by any means, as the serpent beguiled Eve through his subtlety, so your minds should be corrupted from the simplicity that is in Christ.
3.21 I do not frustrate the grace of God: for if righteousness comes by the law, then Christ is dead in vain.
4.4 But when the fullness of the times was come, God sent forth his Son, made of a woman, made under the Law.
4.5 To redeem them that were under the law, that we might receive the adoption of sons.
4.6 And because ye are sons, God hath sent forth the Spirit of his Son into your hearts, crying Abba, Father.
4.7 Wherefore thou art no more a servant, but a son; and if a son, then an heir of God through Christ.
11.4 For if he that cometh preacheth another Jesus, whom we have not preached, or if ye receive another spirit, which ye have not received, or another gospel, which ye have not accepted, ye might well bear with him.
11.5 For I suppose I was not a whit behind the very chiefest apostles.

Galatians: 4.13 You know how through infirmity of the flesh I preached the gospel unto you at the first.
4.14 And my temptation which was in my flesh ye despised not, nor rejected; but received me as an angel of God, even as Christ Jesus.

II Corinthians: 11.8 I robbed other churches, taking wages of them, to do you service,

Galatians: 1.11 But I certify you, brethren, that the gospel, which was preached of me, is not after man.
1.12 For I neither received it of man, neither was I taught it, but by the revelation of Jesus Christ.
1.13 For ye have heard of my conversation in time past in the Jews' religion, how that beyond measure I persecuted the church of God, and wasted it.
1.14 And profited in the Jews' religion above many my equals in mine own nation, being more exceedingly zealous of the traditions of my fathers.
1.15 But when it pleased God, who separated me from my mother's womb, and called me by his grace,
1.16 To reveal his Son in me, that I might preach him among the heathen; immediately I conferred not with flesh and blood:
1.17 Neither went I up to Jerusalem to them, which were apostles before me; but I went into Arabia, and returned again unto Damascus.
1.18 Then after three years I went up to Jerusalem to see Peter, and abode with him fifteen days.
1.19 But other of the apostles saw I none, save James the Lord's brother.
1.120 Now the things which I write unto you, behold, before God I lie not.
2.11 But when Peter was come to Antioch, I withstood him to the face, because he was to be blamed.
2.12 For before that certain came from James, he did eat with the Gentiles: but when they were come, he withdrew and separated himself, fearing them which were of the circumcision.
2.13 And the other Jews dissembled likewise with him; insomuch that Barnabas also was carried away with their dissimulation.
2.14 But when I saw that they walked not uprightly according to the truth of the gospel, I said unto Peter before them all, If thou, being a Jew, livest after the manner of Gentiles, and not as do the Jews, why compellest thou the Gentiles to live as the Jews?
2.15 We who are Jews by nature, and not sinners of the Gentiles,
2.16 Knowing that a man is not justified by the works of the law, but by the faith of Jesus Christ, even we have believed in Jesus Christ, that we might be justified by the faith of Christ, and not by the works of the law: for by the works of the law shall not flesh be justified.
2.17 But if, while we seek to be justified by Christ, we ourselves also are found sinners, is therefore Christ the minister of sin? God forbid.
6.15 For in Christ Jesus neither circumcision availeth anything, nor uncircumcisions, but a new creature.

Philippians: 3.3 For we are the circumcision, which worship God in the spirit, and rejoice in Christ Jesus, and have no confidence in the flesh.
2.6 Who, being in the form of God, thought it not robbery to be equal with God.

Colossians: 1.12 giving thanks unto the Father, which hath made us meet to be partakers of the inheritance of the saints in light:
1.13 Who hath delivered us from the power of darkness, and hath translated us into the Kingdom of his dear Son:
1.14 In whom we have redemption through his blood, even the forgiveness of sins.
1.15 Who is the image of the invisible God, the firstborn of every creature.
1.25 Whereof I am made a minister according to the dispensation of God, which is given to me for you to fulfill the word of God.
3.1 If ye then be risen with Christ, seek those things which are above, where Christ sitteth on the right hand of God.
3.25 But he that doeth wrong shall receive for the wrong which hath done: and there is no respect of persons.
4.17 And say to Archippus, Take heed to the ministry, which thou hast received in the Lord, that thou fulfill it.

I Thessalonians: 1.9 For they themselves shew of us what manner of entering in we had unto you, and how ye turned to God from idols to serve the living and true God;
1.10 And to wait for his Son from heaven, whom he raised from the dead, even Jesus, which delivered us from the wrath to come.
4.16 For the Lord himself shall descend from heaven with a shout, with the voice of the archangel, and with the trump of God: and the dead in Christ shall rise first:
4.14 For if we believe that Jesus died and raised again, even so them also which sleep in Jesus will God bring with him.
4.17 Then we who are alive and remain shall be caught up together with them in the clouds, to meet the Lord in the air; and so shall we ever be with the Lord.
4.18 Wherefore comfort one another with these words.
5.23 And the very God of peace sanctify you wholly; and I pray God your whole spirit and soul and body be preserved blameless unto the coming of our Lord Jesus Christ.

II Thessalonians: 1.7 And to you who are troubled rest with us, when the Lord Jesus shall be revealed from heaven with his mighty angels.
1.8 In flaming fire taking vengeance on them that know not God, and that obey not the gospel of our Lord Jesus Christ:
1.9 Who shall be punished with everlasting destruction from the presence of the Lord, and from the glory of his power.
1.10 When he shall come to be glorified in his saints, and to be admired in all them that believe (because our testimony among you was believed) in that day.
2.1 Now we beseech you, brethren, by the coming of our Lord Jesus Christ, and by our gathering together unto him.
2.2 That ye be not soon shaken in mind, or be troubled, neither by spirit, nor by word, nor by letter as from us, as that the day of Christ is at hand.
2.3 Let no man deceive you by any means: for that day shall not come, except there come a falling away first, and that man of sin be revealed, the son of perdition;
2.4 Who opposeth and exalteth himself above all that is called God, or that is worshipped; so that he as God sitteth in the temple of God, shewing himself that he is God.
2.11 And for this cause God shall send them strong delusion, that they should believe a lie.
2.14 And if any man obeys not our word by this epistle, note that man, and have no company with him, that he may be ashamed.

Timothy: 1.4 Neither give heed to fables and endless genealogies, which minister questions rather than godly edifying which in faith: so do.
1.6 From which some having swerved have turned aside unto vain jangling;
1.7 Desiring to be teachers of the law; understanding neither what they say, nor whereof they affirm.
1.8 But we know that the law is good, if a man use it lawfully;
1.15 This is a faithful saying, and worthy of all acceptation, that Christ Jesus came into the world to save sinners; of whom I am chief.
2.7 Whereunto I am ordained a preacher, and an apostle, (I speak the truth in Christ, and lie not;) a teacher of the Gentiles in faith and verity.

Hebrews: 8.13 In that he saith, a new Covenant, he hath made the first Old. Now that which decayeth and waxeth old is ready to vanish away.
8.14 How much more shall the blood of Christ, who through the eternal Spirit offered himself without spot to God, purge your conscience from dead works to serve the living god?
8.15 And for this cause he is the mediator of the New Testament, that by means of death for the redemption of the transgressions that were under the first testament, they which are called might receive the promise of eternal inheritance.
10.9 Then said he, Lo, I come to do thy will, O God. He taketh away the first, that he may establish the second.
10.10 By the which will we are sanctified through the offering of the body of Jesus Christ once for all.

Titus: 1.2 In hope of eternal life, which God, that cannot lie, promised before the world began;

II Timothy: 2.22 Flee also youthful lusts: but follow righteousness, faith, charity, peace, with them that call on the Lord out of a pure heart.
2.23 But foolish and unlearned questions avoid, knowing that they do gender strifes.
3.1 This know also, that in the last days perilous times shall come.
3.2 For men shall be lovers of their own selves, covetous, boasters, proud, blasphemers, disobedient to parents, unthankful, unholy,
3.3 Without natural affection, trucebreakers, false accusers, incontinent, fierce, despisers of those that are good,
3.4 Traitors, heady high-minded, lovers of pleasures more than lovers of God;
3.5 having a form of godliness, but denying the power thereof: from such turn away.

Titus: 1.10 For there are many unruly and vain talkers and deceivers specially they of the circumcision:
1.11 Whose mouths must be stopped, who subvert whole houses, teaching things which they ought not, for filthy lucre's sake.
1.14 Not giving heed to Jewish fables, and commandments of men, that turn from the truth.
3.9 But avoid foolish questions, and genealogies, and contentions, and strivings about the law, for they are unprofitable and vain.

II Timothy: 3.16 All scripture is given by inspiration of God, and is profitable for doctrine, for reproof, for correction, for instruction in righteousness:
3.17 That the man of God may be perfect, thoroughly furnished unto all good works.
4. 7 I have fought a good fight, I have finished my course, I have kept the faith:
4.8 Henceforth there is laid up for me a crown of righteousness, which the Lord, the righteous judge, shall give me at that day: and not to me only, but unto all them also that love his appearing.
4.14 Alexander the coppersmith did me much evil: the Lord reward him according to his works:

Resolution:

Concerning this last group of verses from Paul, let us first begin with the observation that the she wolf going out at night to hunt the sheep in another pasture must always leave its den unattended. Paul has maintained a consistent pattern of attacking the Jewish religion to promote (or defend) his own. As a consequence his concentration on showing how the Jew gave up his inheritance, to justify how the Gentile now have it and are now the Chosen People of God, God's True Children; left his own building somewhat vulnerable.

Now the foundation of his building, he claimed, is Jesus Christ. Jesus Christ preached love and forgiveness and, above all, condemning not others. Jesus did object to the Pharisees practice of selling doves, etc. in the temple of God, however, so Paul may have felt justified in condemning the Jews. In his last letters, we can see an old man, at the end of a long fight with the Jews, advising his son to put down the Jewish Questions. He says those circumcised people's mouths must be stopped. The statement means exactly what it says, and we see the Spanish Inquisition years later putting into effect quite zealously his order.

If Paul had let bygones be bygones, being justified by faith alone, as he claimed, he would not have been concerned about what the faith of the Jews or even Peter's branch of Christianity believed. He could have preached the Gospel to the heathen without having to answer to arguments claiming that the Jews lost their inheritance, to the Glory of the Gentile. For his conclusion that he is justified by faith alone does not cover a multitude of sins. It does not cover, for example, anti-Semitism and its result: the planned extermination of all the Jews on the earth. We do not here blame Paul for anti-Semitism, but it is clear that if he had stayed in his own den and left the Jews alone, obeying Peter's guidelines, this charge could never have been brought against him as being the perpetrator of anti-Semitic ideas. For it is of a clear truth that Paul spent far too much time arguing against any claim the Jews may have in the World to come. He spent so much time in the argument he had to contrive even a new result to the Promise of the Bible: the abrogation of Abraham's Promise, with the result that Paul's theology ends not in the fulfillment of the Lord's Prayer, a Kingdom on earth as it is in Heaven, but rather a new idea: A rapture of all the faithful to Christ to heaven, leaving the world in burning, smoke, and ashes. In this, in terms of the Modern Church, His Gospel became an escapist philosophy. And people who are trying to escape care nothing for the world from which they are trying to escape. If one monitors the sermons of the Modern Church the overriding message of the escape is clear. It continues in Paul's charge to prepare the children for the escape, making them spotless when Christ appears in the clouds of Heaven to draw them up into the clouds.

Today Paul's Church happens to be the congregation that invented a number of things that were addressed by Job, Daniel, and God to Adam. We are speaking of an abomination of desolation: a thing that desecrates the Temple of God and also desecrates the earth. There are no divisions where the desecration stops. They polluted the earth, for instance, to the extent that it may never recover; they threatened the earth with their own ability to shower fire and brimstone, nuclear missiles, upon it. They desolated the earth to the extent that half of the species on the earth were destroyed, not through natural selection, but through their hands in less than one generation. I am speaking of Western Man, our generation.

Desolation can mean many things to many different people. But to the God of the Bible we see its original meaning which had to do with His charge to Adam: to name the plants and animals and then husband them. Adam was created as this garden's gardener. If he abrogates that charge, he is cursed and an abomination to the creation of God. Job adds to this thought, knowing that in the End of Days, if the beasts cry out against him he is cursed; or if the furrows of the earth complain against him, he is cursed. Job knew of the ban against pollution and disrespect for the charge over the earth and the animals in it. Anyone asking Job about what is happening to our forests, for instance, would receive the reply: you should not be desolating the trees. Trees happen to be a pretty important item in God's language.

We mention this point of view because the Paulist's don't appear to be concerned about what is being done to the earth and its beasts. As a general philosophy, they don't seem to be objecting to it. Surely, each and every one of them must be silently crying out in their hearts to stop it, though all be participators in it, even buying cheap furniture from the rain forests, but you never hear them crying out against it as a group. Rather, we hear other groups carrying the hue and cry.

The Gospel that justifies the Gentile at the expense of the Jews required a new kind of faith: a faith that believed one is justified by faith alone; that works have nothing to do with one's faith and Salvation, or redemption. We see clearly that Paul was inconsistent in his message, being consistent in reminding the congregation that they will be judged by their works, for God judges not respect to persons; and then contradictory to that telling them that they will be judged by their Faith alone, that works have nothing to do with their judgment. To reconcile these two contradictory notions, the church has had to come up with some elaborate traditions based upon confession of sins before Mass, etc. What had been a rather straight- forward Gospel in Christ became rather confusing and exceedingly complicated. Again, had Paul stuck to the game plan of Peter, he would never have had to get caught up in these issues. And certainly he would never have gotten caught up in a two-millennium fight to put down the Jews.

Even in putting down the Jews Paul was inconsistent, contradicting himself. Though he continuously rails against the Jews, in a rather well thought out philosophy of justification, he turns and says not to condemn a man who does not eat such and such; nor should the man who does not eat condemn the man that eats as he chooses. Much of his gospel condemns the circumcised that cannot eat with one who eats what he chooses. Here we see Paul even condemning, or blaming, Peter in an instance where it appears a circumcised man did eat with the Gentile, partaking of forbidden food; and he asks Peter how they, the circumcised, can expect the Gentile to be circumcised when the circumcised are hypocritically not following their own fashion.

We see in Paul's Testimony that he has raised Jesus to be even another God who may compete with God. He then warns against anyone preaching another Jesus. How could he conceive that their be another Jesus unless he had created another Jesus? Mohammed was right in his charge that the Christians had created a God who could compete with God. Paul's own words tell us this: Jesus, who being in the form of God thought it not robbery to be equal to God. Paul's record is clear. He had raised Jesus to the level of being God Himself, which happens to be in accord with the name Immanuel and Isaiah's statement that the Messiah is God in the Flesh; but the record of Paul's Gospel is clearly of doctrine which departs from the other Gospels, or sayings, of Jesus. He had to justify this New Gospel, which showed another Jesus, and he ultimately justified it by saying that Jesus had told him the New Gospel, which thing neither Peter nor the Apostles could answer, because they themselves had also had visions of Jesus.

As pertaining to Paul's claim that Jesus, being in the person of God by His Gospel, gave him his doctrine, we find another inconsistency. For we hear him saying that the prophets, law, the testimony, even the whole Bible, was received of Inspiration of God. There is a marked difference between an inspiration and a dictation; or, to put it another way, there is a marked difference between one who claims to be inspired of God and one who is God's Mouth. A prophet is God's Mouth, by which we mean He is the mouth through which come the sayings of God. Aaron was clearly called God's Mouth.

Having made this comparison in Paul's thinking, we have to ask whether he thought that he was the Mouth of God or was merely being inspired of God. I think the answer to this question is found in the questions itself. Paul questioned all previous prophets, saying that they were inspired of God; this profoundly suggests that he did not believe it possible for God to speak directly through man through a man's mouth, and this would have to include his own mouth. Thus we hear modern theologians echoing the same words that the Bible is a book of inspiration, inspired of God, but not necessarily the direct sayings of God. The next sequence in the Logic causes one to conclude that the Bible is subject to interpretation. And this brings us to the necessary conclusion that God could not have written the Bible, since God could not write something that is unclear or which could be construed contradictory or, to put it another way, a lie. Paul again wavers in his thesis, for He tells us that God cannot lie, an assumption of Peter and the rabbis as well. Yet, the entire theme of Paul's Gospel is to show how the Old Testament is no longer true; and being no longer true the suggestion is that it was false from the beginning, intending to invalidate itself.

Paul's Gospel assures the congregation that Christ will justify him and the faithful when he comes and that they will all be glorified. They will all be given a special position in Heaven as their reward; Paul will receive a crown. After railing against the Jews in one breath, and preaching brotherly love in the other, he concludes that even so he is entitled to a crown. And why is he entitled to a crown? We see him arguing to the congregation that he will be rewarded because of his Works! He points out that it is due to his work, not the apostles, that the church had grown. On this point he is most definitely correct. And if it were not for this fact, I dare say Peter and the elders would not have tolerated him; and because we know that Peter holds the Keys, to open and close and bind what he will, we also know that Peter thought not to restrain Paul but rather let him go on his own course.

Taking all these things into consideration, from the standpoint of Peter, if I were standing in his shoes, I would have tolerated Paul to build the church, recognizing that it could be placed back on the right path in the future. Building the church was important, and Paul, as he said of himself, is a master builder. The building, we have seen, had a number of spots on it; it was not spotless as he claimed it ought to be; and its spots were not created through a sinful congregation but rather through a condemning congregation, led by Paul, who would not tolerate the existence of the Jesus the circumcised Apostles preached.

Paul recognized that his church could have some shortcomings. He described them in turns of a falling away from his doctrine, perhaps being enticed by the Circumcised branch of the Church, or the Jews. So he warned that if the church falls away it could lose its branch of glory, so to speak, and the inheritance given it could be returned to the Jews. He even goes so far to say that God has a right to give His Inheritance to whomsoever He chooses, which is, we have seen, the original basis of his conclusions, translating the Inheritance of the Jews into a New Inheritance given to the Gentiles.

In reflection, we can make amends for Paul's shortcomings, whatever they were. For he had a special problem, which was not a problem Peter, and the elders in Jerusalem had to confront. Preaching a messianic Gospel to the Jews involved a smaller challenge than preaching a New Religion to the Gentile. The Gentile perhaps had a great difficulty believing that they could not eat pork, which probably was an important food resource to them; neither, would it appear, that they would be exceedingly cheerful to circumcise themselves, particularly when they are adults. It's a painful experience not too many people would be happy to entertain. Thus, perhaps to make his way easier, it was necessary for Paul to formulate a doctrine that passed over these things. And that process eventually caused his undoing. For it pitted him against the Jews. And His Gospel, at the bottom line, became the very thing which His foundation, Jesus, preached against. His Gospel became consumed by the very thing it hated: hate itself. And it is very difficult to preach Love, and be it, when one is consumed by hate.

Paul's Gospel also became consumed by another thing, which God does not enjoy, as it appears so much among the prophets. And that thing is Vanity. Jesusı Gospel was a message of humility, in strict accord with basic Jewish practice and the overall Biblical message: i.e., the meek shall inherit the earth. While Paul preached meekness and humility, his Gospel wreaks with Vanity. Again, the Vanity is found in the Glorification of the Gentile at the expense of the Jew. Thus, we have good reason to conclude that Paul's Congregation, which is the Modern Church of Christ, is not without spot. And the spots are substantial. Though he may have individually prepared each soul to meet Christ without spot, his church and His Gospel wreaks of things The Holy Bible warns against. The suggestion that the Bible is a book of inspiration would not set well, I should think, with the God of Abraham, Isaac, and Jacob. Everywhere a statement of God is made in the Bible, it is clear that the statement did not come from an inspiration, but rather from a clear vision and direction. Often the Word of God comes through The Angel of God's Presence, a direct communication from God to the Prophet.

Paul identified himself as being an Angel of God. Some angels are not as well informed as others. And His Gospel reflects how well informed he was, or how well he listened or was inspired. But it is difficult being a man, seeing a vision, and receiving it, and being an angel with a direction, I should think. The two angels who visited Sodom carried God's message of direction: namely, Leave this place. I shall say nothing more on this aspect.

Considering these facts and observations, and Paul's Testimony, now let us get on with our Judgment, recognizing that we also shall be judged..


Chapter 6
Judgment


I like to take every man at his word, don't you? So I say to Paul that the master builder's building doesn't exactly look the way you seemed to desire. I see a lot of gold, a lot of silver; and I see the sellers of doves and the moneychangers in your building. That is our first judgment. And while you condemned a building that was like this, you built the same. Since this seems to reflect the basic issue of Hidden Pavilions, let us call this the "Judgment of Mel."

Peter's Judgment is an easier Judgment to handle. He tolerated Paul, knowing full well that Paul had made a substantial deviation from the Plan. Of the Judgments I prefer his, as I think there would be nothing wrong with allowing Paul's Church to continue on their own course, should they choose to do so. Often, those who lay snares for others will get their own foot caught in the snare. And if they wish to continue in this cause let them be forewarned. But let me make this observation. Their snares are no longer needed, for they are no longer addressing the principal issue of the God whom I have come to know: that this earth was intended to be inhabited; and God promised that He would not take His Wrath out again on the earth or its animals, but rather on Man and His High Towers. And if you should find yourself sitting atop a high tower, be forewarned.

Samuel's Judgment is not an easy thing to confront. Certainly Paul deviated from the Plan of the Kingdom, just as Saul before him. Just as Saul before him, he tempted God by doing something God had not called for. So Samuel's Judgment is that Paul is going to lose his crown. I would not have perceived it, or even desired it, as one can see in my book Hidden Pavilions; but we all know that Samuel judges from the point of view of God. And I should thing God would be quite sensitive about his plan.

There is yet another Judge whom we have not brought forward. He is known for his wisdom; perhaps by calling upon him we can bring a consensus of Judgment. His name is Solomon; and he knows the problems of illegitimacy. For unless his father had his mother's husband killed, he would have been illegitimate himself and receive no inheritance.

Solomon had a decision to make one day. It seems that two women came into his court that claimed the same child. To determine who the real mother of the child was, he thought to rule that the child should be cut in half and divided between the two mothers. The real mother cried out, "O Solomon, I beg you. I will give up my half to the other; just please don't saw the child in half". The other woman seemed happy with her half. Solomon gave the child to its true mother, the one who was willing to give up her half to save the child.

Now this is a parable whose meaning can be applied to this present generation.

If Paul is, as he claims, the True Mother of the Chosen People of God, then I think he might be willing to give up his half of the child; For unless he gives it up, the child will be cut in half and given to both women. Who is that child? His name is Adam. Jeremiah was sawn in half, as the story goes; sawing in half serves only but one purpose: the death of the prophet. Sawing him in half stopped Jeremiahıs mouth. Neither can Adam survive sawn in half.

Now who is the True Mother of the Children of God? Judah or Paul?

Resolution and Reconciliation

This book was created in response to a charge against Paul that he is a charlatan and maker of a false religion, which thing is also an indictment of Modern Christianity who follow very closely in the footsteps of Paul. The charge that was made against him and his church did not stop at the level of an indictment but also sought to condemn Paul and the thing that grew out of him. The indictment, or suspicion, as you may prefer to call it, was not without justification. My own personal experience with the church caused me to have suspicions along the same line of thought. These suspicions were warranted by virtue of how the church has treated me.

In this experience I ended up writing two works. The first work is an inquiry into whether the Bible and the Messiah that came out of it are Truth. The process of the inquiry of this book, Hidden Pavilions, was selected as a group of letters written to the Ministry, whose purpose was to inquire whether the Prophesy of the Bible, as a totality, were true. In all these letters and in my personal contacts, I received little or no response from the Ministry. The other part of this fact is the fact that they turned their backs to me. And I felt offended over it. And perhaps in reviewing Hidden Pavilions one might find that I was a bit too condemning. I hope, however, that as the facts are presented as an inquiry and advocacy of the Truth of the Bible and Christ, the reader will realize that my purpose was without condemnation and intended as edification only. For this purpose it created a personality, called the Shepherd of Arcadia, which became the main vehicle of the exposition. The purpose of the exposition was clearly stated: to help bring about Peace. And one cannot bring about Peace through utterances of Peace with one tongue and utterances of Condemnation through the other tongue. One cannot be Double Tongued and, therefore, if the end of Him is Peace there cannot be in his words any condemnation. Since condemnation brings Vanity to him who condemns others and hatred to those whom he condemns. And no amount of hatred has ever promoted Peace. Therefore, in understanding my work, let it be known that it is intended to be, and has to be, without condemnation. For it is intended as a work of Peace.

This work, which I call "The Tempting," is designed with the same purpose in mind: to be a work of Peace. And because it has this Purpose in its sight, it cannot condemn. Therefore, as concerning the issue of Paul, it takes the same position as Peter. Since Peter did not condemn Paul, neither will I condemn either him or his followers.

We all know what it is like to be brought before a judge. First there is a suspicion. In other terms it is called an indictment or an accusation. Next we are warranted, or ordered, to appear before the judge. Next the indictment, including its Witnesses, is called to the record and then we are allowed our Testimony and Witness to be presented to the record. Based upon the record, the Judge pronounces His Judgment. The Judgment is in Two Parts. First there is a resolution, or opinion of the Court that either establishes Guilt or Innocence according to the facts of the court record. Then, after the opinion is pronounced, the Judge pronounces sentence. We describe a man who is sentenced by a Judge as one who has been condemned. The ultimate condemnation in this country is the Death Penalty.

With this witness in mind, now let us understand our purpose. Another presented the charge or indictment, which charge caused me to suspect Paul's Faith, which, in turn, is suspicion as to his church's faith. This charge, in turn, puts the Modern church under suspicion.

In order to respond to the charge, two steps are in order. First one must deal with the Charge against Paul; next one must deal with the charge against the modern Church of Christ, whether it is in step with Paul. It is not the intent of this Witness to inquire into the latter charge, whether the Modern Church is in accord with Paul. We are therefore limited to the Charge against Paul.

In the context of the charge against Paul, we thought to bring forth as many witnesses for and against Paul as we could effectively call in order that a fair Testimony is made. Had we not suspected Paul, we would never have pursued this course. Therefore, it is to be understood that we enacted this inquiry with no small amount of suspicion that Paul was not in accord with the foundation of the original church, that being witnessed in Peter.

After hearing the Testimony on both sides, this work thought to offer an opinion or resolution. And the first part of this is that it wills not to condemn. Anyone who construes a condemnation out of it is misunderstanding its intent.

In bringing forth our opinion, we deferred first to Peter and then to other decisions by prominent judges who before time have set precedent. Therefore, we offer our opinion on the basis of precedent.

Peter did not condemn Paul; neither in our opinion will we condemn him or his followers; even the Modern Church. Let that be of record.

Samuel's Decision against Saul we felt had particular application to the case at hand. For Saul did not follow the game plan of God, as interpreted through His Mouth, Samuel. Samuel, we recall, is the basis of Saul's authority for receiving his crown.

Paul was before known as Saul of Tarsus before he became converted to Judaism. In name alone there is a parallel; the fact that Paul did, in fact, seek to stray away from the game plan, as defined by God's Mouth, who is Christ, sets a precedence for applying the original judgment against King Saul. And because Paul, in his own testimony, claims a crown, and endeavors, like Saul, to be a King, it is our opinion that he ought to lose his crown. For he is no different from King Saul in his actions. Furthermore, this argument is supported by the existence of no small amount of curses and condemnations of Paul of others who do not accept his New Gospel, to the effect that those who follow his condemnations would despise the Jews. It could further be argued that those who followed his condemnations and curses would eventually feel justified in stopping the mouths of those who question Paul's Gospel, as Paul called his followers to do. This, in turn, in circumstance may have led to the justification of the Spanish Inquisition, in which many Jews were forced to deny their faith or face the death penalty. Many Jews and others were harmed in this way. As concerning other developments that could be justified through Paul's doctrine, we can construe how even Hitler and the German people could justify themselves in the complete extermination of the Jewish Race. Here, we are not accusing Paul of ordering these things; but rather suggest, as part of our opinion, that Paul laid a firm foundation for Anti-Semitism; from these foundations it is the people who built upon it that make Paul's condemnations a fact of terror for many innocent people. The argument the Paulists used to justify their actions is that the Jewish People relinquished their inheritance and are no longer in the sight of God as Children of God or His Chosen People. Rather, at the expense of the Jewish Heritage, Paul raised his own church. The Testimony of Paul is clear on this issue. He was charitable and loving and a good Christian, following the Will of Jesus, who is His God; but the actual Testimony shows he went far beyond that will and foundation to the extent he built a House of Condemnation. In that House, apart from Condemnation, he instructed his disciples not to answer those who question his doctrine and to turn their face away from them. Myself becomes a Witness to this effect concerning the Modern Church. They did with me what Paul told them to do with those who questioned his Gospel. And in reflection on this I can see why, though I did not know it at the time: I had presented in all probability the same types of questions the Jews had presented to the Paulists long ago. I was received just as the Jews of Paul's day were received: as a Jew. Being a Jew, therefore, which I liken unto Peter, adds to the testimony my own, that I also have been condemned.

In view of the forgoing, adding my own witness to the testimony, it is our opinion that Paul ought to lose his crown but not be made to lose his frock. We recognize the greatness of the church that he created, in spite of any weaknesses that may be in it. We also note that if it were not for Paul the Word of God would not have been preached to all the nations. Even though the Gospel of Paul was somewhat a perversion of the intent of Christ, it is our opinion that Peter's judgment is allowed to stand, tolerating him to preach and go spreading the Word of God wheresoever he wills. For it is a great thing that the entire world has the Word of God in their hands. And in this opinion it is our will that Paul's Testimony be preserved in the Bible. It should be preserved as a Testimony of the greatness of his church and also, since all Testimony carries a double edged sword, a Testimony of Condemnation. For it is a Witness of a people who thought to raise a church at the expense of another people.

With regard to Solomon's Wisdom, it is our opinion that there is justification for precedence, using Solomon's judgment as to who the True Mother of the Children of God is. Since there are Two Mothers who claim the child, it is our opinion that the Child ought to be cut in half. As concerning this, my work may be used to make the offering. To clarify this opinion, we are resolved that one half of the child be offered up to the Church of Peter, that it be guided in Peter's Light. Since there are Seven Churches involved, it is our desire that all Seven take up the skirts of Peter to cover any reproach that is in them. And this is the name of the Church I would offer: The Church of Israel.

As concerning the other half of the child, this is our opinion: That they be tolerated, without condemnation; and to differentiate them as a church of condemnation, we offer a new name for them: The Church of Paul; it is our will they become known as Paulists from henceforth so that they be not confused with the Church of Israel.

As concerning the other charges, the lying and the deceit, by Paul's own Testimony, which was going on among the Paulists to thwart interference from the circumcised church in Jerusalem, we offer this resolution: that the Paulists take greater precaution to avoid lying. This goes with all people. For the Commandment from God says, Thou shalt not lie. Neither is God a liar. He is capable of all things except to lie. It is our will, therefore, that you fashion yourself as perfect to this model as possible. For there is no justification for lying, even to save your own life. Jesus, Himself, set a precedent in this case. He did not lie nor attempt to lie to save his own life. A lie could easily have saved him. In consideration of this, let us all keep Jesus as our model of perfection, as one who could not lie; neither did he condemn others to make increase for Himself, for all people are children of God in his eyes.

As concerning the Temptation of Jesus or God, let us recall that Jesus is another perfect model. He did not tempt God and always let it be known that it was to God, our father in Heaven, to whom He prayed and sought guidance. Always that guidance was completely consistent with the Law, the prophets, and the Testimony of God. He said nothing new in these things and sought to be remembered as one who fulfilled them as best He could and within the guidelines the Bible had given to Him. He, in this regard, was not like a King unto Saul, who thought to go his own way, but rather a King unto David but with greater perfection.

We remind all that a particular part of the story of Jesus is that He was tempted, but in all attempts by Satan, Jesus could not be drawn into temptation. His life is an example of this. He could have taken another course and through example and particular political liaisons, following the rules of the flesh, gotten himself elected as King, as Herod had done before Him. He could have become a man who would rule as a King, as David before Him. But all these temptations of power and glory were beyond Him and, in fact, in conflict with the members which describe the Suffering Messiah. In this, above all, we can remember Him as a man who was not tempted by the rewards of the flesh. All of his other works and sayings were in accordance with this profile. In this we have another resolution: that all people keep him in mind when the temptations of the flesh want to lead one down paths which can result in intolerance of others. Love even thy enemies and forgive them who trespass against you, says Christ.


As concerning another kind of Temptation, let us pray that we be not led into Temptation, that God would not tempt us as He tempted Abraham (so to prove our Faith). And let us not Tempt God.

This is our Judgment on the matter.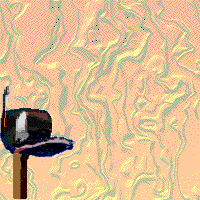 Please beam me back up to Maravot's Homepage


Please open the commentary on the Virgin Mary, Alma.html


Pleases send me back to The_Family_of_Jesus.html
Launched 4.12.06
Updated
Copyright © 1989-2006 Mel Copeland. All rights reserved.
Copyright © 1989-2006 Maravot. All rights reserved.