News Headlines & Trends
---
03.12.12

Gaza rockets strike 40 km south of Tel Aviv, on fourth day of heavy barrage


March 12 -
Explosion near Gedera is furthest north a rocket has struck since escalation resumed; in Ashdod, two people sustain light to moderate shrapnel wounds; WATCH: IDF strikes Gaza overnight
. Palestinian militants in the Gaza Strip fired more than 40 rockets at Israel on Monday, as the heavy cross-border barrage continued into its fourth day. Two of the rockets fired Monday exploded near Gedera, just 40 kilometers south of Tel Aviv, and another struck inside the southern city of Ashdod. A woman and one other person sustained light to moderate shrapnel wounds as a result of a grad rocket striking Ashdod. The woman was evacuated to Rehovot's Kaplan Hospital. Four Israelis were also treated for shock. Damage was caused to store buildings and cars in the city. Most of the rockets fired Monday exploded in open areas or were intercepted by the Iron Dome anti-missile system. One rocket exploded in the Eshkol Regional Council, and caused minor damage to a building. On Monday afternoon, the IDF Spokesperson announced that 37 rockets had exploded in Israeli territory over the course of the day, with three Iron Dome interceptions since the morning.
[More>>haaretz.com; See also,

abcnews.go.com, March 12, "200 rockets hit Israel, 23 Gazans killed in return" and

xinhuanet.com, March 12, "Gaza violence flares, Islamic Jihad vows to keep firing rockets at Israel"

:
...Conflicts between Gaza militants and Israel broke out Friday afternoon when an Israeli war jet struck a car in southern Gaza City, killing the general commander of the pro-Hamas Popular Resistance Committees, Zuhair al-Qaisi, and another militant. All Gaza militant groups except the Islamic Hamas movement, which rules the Gaza Strip, have vowed revenge for the killing of al-Qaisi. Since Friday, the groups have claimed responsibilities in separate leaflets for launching around 180 medium-range Grad rockets at southern Israeli cities and communities...
---
03.12.12

Americans should leave now, so we can live in peace: Afghans

KANDAHAR, Afghanistan, March 12 - The massacre of 16 villagers by a US soldier has triggered angry calls for an immediate American exit from Afghanistan as Washington tries to negotiate a long-term presence to keep the country from sliding into chaos again. Just days before Sunday's attack, Kabul and Washington had made significant progress in negotiations on a Strategic Partnership Agreement that would allow American advisers and special forces to stay in Afghanistan after foreign combat troops leave at the end of 2014. But securing a full deal may be far more difficult now after the shooting spree in villages in the southern province of Kandahar, the Taliban heartland, which killed mostly women and children.

"This could delay the signing of the Strategic Partnership Agreement," an Afghan government official told Reuters. The attack, the latest American public relations disaster in Afghanistan, may be a turning point for the United States in a costly and unpopular war now in its eleventh year. Afghanistan's parliament condemned the killings, saying Afghans had run out of patience with the actions of foreign forces and the lack of oversight. Popular fury over the killing spree, which brought demands that the United States withdraw earlier than scheduled, could be exploited by the Taliban to gain new recruits. "We have benefited little from the foreign troops here but lost everything
—
our lives, dignity and our country to them," said Haji Najiq, a Kandahar shop owner. "The explanation or apologies will not bring back the dead. It is better for them to leave us alone and let us live in peace." [More>>timesofindia.indiatimes.com]
---
03.12.12

Opposition says 47 women, children dead in 'massacre'


(AFP) March 12 -
Syrian activists said Monday that the bodies of 47 women and children have been found in the flashpoint city of Homs, following a government "massacre" on Sunday. The Syrian opposition called for an emergency UN Security Council meeting
. The bodies of 47 women and children have been found in the Syrian city of Homs, where security forces have been fighting raging battles against armed rebels, the opposition and activists said on Monday. Hadi Abdallah, a Syrian activist in Homs, told AFP the bodies of 26 children and 21 women, some with their throats slit and others bearing stab wounds, were found after a "massacre" in the Karm el-Zaytoun and Al-Adawiyeh neighborhoods of the besieged central city.
"Some of the children had been hit with blunt objects on their head, one little girl was mutilated and some women were raped before being killed," he said. The main opposition group, the Syrian National Council (SNC), called for an emergency UN Security Council meeting to discuss the "massacre," which it said took place on Sunday. "The Syrian National Council is making the necessary contacts with all organizations and countries that are friends with the Syrian people for the UN Security Council to hold an emergency meeting," the SNC said in a statement. And in a clear reference to Russia and China, the SNC said that allies of Syria's President Bashar al-Assad shared responsibility for the "crimes" committed by his regime. State television blamed "armed terrorist gangs" for the killings, saying they had kidnapped residents of Homs, killed them and then made video footage of the bodies in an attempt to discredit Syrian forces.
[>france24.com]
---
03.12.12

Revenge attacks follow Nigeria church blast


March 12 -
President Goodluck Jonathan condemns the attack and vows "to end the spate of mindless attacks and killings

."
Anger is growing in central Nigeria after a spate of violent reprisal attacks have hit a number of towns in the aftermath of an attack on a church in the town of Jos. News agencies reported on Monday a series of drive by shootings, including attacks on policemen in Nigeria's second largest city of Kano, as confidence in the country's security establishments continue to wane. The violence comes after a suicide bombing of a Catholic church in Jos and retaliatory violence on Sunday left 14 people dead.


Nigerian President Goodluck Jonathan on Monday condemned Sunday's bombing at a Catholic church and reaffirmed his government's determination "to end the spate of mindless attacks and killings". The bomb exploded as worshipers attended the final Mass of the day in Jos, a city where thousands have died in the last decade in religious and ethnic violence. Security at the gate of the church's compound stopped the suspicious car and the bomber detonated his explosives during an altercation that followed, Pam Ayuba, Plateau state spokesman, said. Several soldiers were also wounded in the blast. The bombing sparked retaliatory violence in Jos later on Sunday, with angry youths burning down homes and soldiers guarding the city opening fire in neighborhoods, witnesses said. No group immediately claimed responsibility though the city has been targeted in the past by a radical Islamist group known as Boko Haram. [More>>aljazeera.com]
---
03.12.12 Two killed in Kurram Agency bomb blast


PARACHINAR, Pakistan, March 12 -
According to sources, a remote-controlled bomb targeted a passenger bus going towards Parachinar from Peshawar.
At least two persons were killed and 17 others injured in a remote-controlled bomb blast in Pir Qayyum area of Kurram Agency, Geo News reported Monday.
As a result of attack, two persons were killed while 17 other injured including nine women and four children. The vehicle was also badly damaged. Political administration and security forces cordoned off the area and started search operation.
[>thenews.com.pk]
---
03.12.12 US drones, Yemen army kill 9 extremeists


ADEN, Yemen (AFP) March 12 -
Nine suspected al-Qaeda militants have been killed in an artillery attack by the Yemeni army backed by US drone strikes on their strongholds in the country's south, a local official told AFP on Monday. Three extremists were killed when US drones fired missiles late on Sunday targeting their weapons hideouts in Jabal Khanfar, a hill overlooking the Abyan town of Jaar, which is controlled by al-Qaeda militants, the official said. A large amount of weapons seized by the militants in an attack against the army that left 185 soldiers earlier this month, were destroyed in the shelling, said the official who spoke to AFP by telephone from Jaar.

Six other militants were killed when the army bombed one of their hideouts in Makhzan, southeast of Jaar, the official said, asking not to be named. Witnesses and officials said on Sunday that six US drone missiles had targeted the suspected weapons hideouts in Jabal Khanfar. Witnesses reported seeing columns of smoke billowing into the sky from the targeted locations and said that government buildings, now controlled by Al-Qaeda fighters, had been damaged. Al-Qaeda extremists took over Zinjibar, Abyan's provincial capital, in May, and then overran several nearby towns across the south, including Jaar. [More>>khaleejtimes.com]

---
03.12.12

Threats and killings striking fear among young Iraqis, including gays

BAGHDAD, March 11 - A recent spate of killings and intimidation aimed at gay Iraqis and teenagers who dress in brash Western fashions is sending waves of fear through Iraq's secular circles while casting doubt on the government's will to protect some of its most vulnerable citizens. Many details of what Iraqi newspapers have called the "emo killings" are murky, but the uproar comes at an awkward moment for Iraq. The country has been preparing to showcase itself to the world as host of a high-profile meeting of Arab leaders in late March, the first major diplomatic event here since American forces withdrew in December. But the news that young men in tight T-shirts and skinny jeans are being beaten to death with cement blocks and dumped in the streets has threatened to overshadow the new palm trees and fresh paint.

The violence offers a reminder that the government has been unable to stop threats and attacks against small religious sects, ethnic groups and social pariahs like gay men. An Interior Ministry security officer said that in the past two weeks, officials had found the bodies of six young men whose skulls had been crushed. Reuters reported the toll to be 14 or more, citing hospital and security officials, while rights groups say that more than 40 young men have been killed, but have provided no evidence for this figure. Human rights advocates say the threats and violence are aimed at gay men and at teenagers who style themselves in a uniquely Iraqi collage of hipster, punk, emo and goth fashions. The look, shorthanded here as "emo," has flourished on Baghdad's streets as an emblem of greater social freedom as society has begun to bloom after years of warfare. But it has drawn scorn and outrage from some religious conservatives, and is often conflated with being gay. [More>>nytimes.com]
---
03.09.12 Syrian forces kill dozens on eve of Kofi Annan visit


(Reuters) March 9 -
Syrian forces killed some 31 people across the country Friday, just a day before new UN-Arab League international envoy Kofi Annan was to arrive in Damascus to assess the situation. The resumption of violence followed a few days of relative calm
.
Syrian government forces killed 31 people around the country on Friday, including 10 demonstrators hit by mortar rounds in Homs, a center of opposition to President Bashar al-Assad's rule, activists said. Mortar rounds hit a demonstration in the district of Bab Houd, said Homs-based opposition activist Abu Imad, who added that the al-Hanableh mosque in Bab Dreib had also been hit as worshipers were leaving after Friday Muslim prayers. Walid Fares, an activist in the Khalidiya district of Homs, said four protests were under way in different parts of the city, and that he had received reports that all had been hit by mortar fire. He said he had also heard mortar rounds landing in his neighborhood since early in the morning.

The resumption of heavy shelling followed a few days of relative calm during which UN humanitarian chief Valerie Amos visited Homs and said part of the city had been completely destroyed. The Baba Amr district was besieged and shelled for a month before rebels fled and government troops moved in. "Thirty tanks entered my neighborhood at 7 a.m. this morning and they are using their cannons to fire on houses," said Karam Abu Rabea, a resident of the Karm al-Zeitoun district in Homs. "There is gunfire and they are using rocket-propelled grenades," he said, adding that the streets had emptied in his district and people were taking refuge in their homes. The grassroots Local Coordination Committees said nine people had been killed in the city of Homs, three in Homs province, two in Idlib and two in Damascus.
[More>>france24.com; See related story,

alarabiya.net, March 9, "Death toll mounts as Syria intensifies crackdown on Friday protests"

:
As many as 476 people have been killed by the fire of Syrian security forces on Friday during demonstrations in several cities across the country, including the capital Damascus, activists at the Local Coordination Committees told Al Arabiya. Security forces shot dead one civilian in a residential neighborhood of Damascus during a crackdown on an act of civil disobedience, opposition activists said. Regime forces also opened fire on a demonstration in the neighborhood of Douma in the capital. In the flashpoint city of Homs, army tanks continued to shell districts held by the members of the Free Syrian Army...

---
03.09.12 Greece secures private-sector backing for crucial debt swap


March 9 -
Greece says 85.8% of bondholders have agreed to take heavy losses, triggering fresh money from the troika's €130bn bailout
.
Greece
has won sufficient support from its private-sector creditors to clinch a new bailout package, as it announced on Friday morning that 85.8% of bondholders had agreed to take heavy losses on their investments. At the end of several months of wrangling with creditors, the government reassured markets that it saw take-up for its bond swap deal rising to more than 95% once special clauses were triggered to enforce the agreement. Market players are hopeful the move that will at least briefly quell fears that the Greek crisis will send more shockwaves across Europe
and beyond and further harm the global economy. For the bondholders the deal means taking losses of as much as 74% on their holdings but European policymakers have insisted that is a relatively small price to pay for containing the eurozone sovereign debt crisis. Greece is now expected to enforce so-called "collective action clauses" on any holders who have not accepted the bond swap deal. The deal will mean embattled Greece slashes its debt burden and qualifies for fresh bailout money as part of the €130bn (£109bn) package from the IMF,
European Union
and European Central Bank. The Greek finance minister, Evangelos Venizelos, thanked creditors for help returning "Greece to a path of sustainable growth." [More>>guardian.co.uk]

---
03.09.12 Japan's whale catch falls short as fleet heads home


TOKYO, March 9 -
Japan's Antarctic whaling fleet has killed less than a third of the animals it planned to because of sabotage by activists, Tokyo said Friday as it announced the end of the season's hunt. Japan's Fisheries Agency said the fleet was on its way home from the Antarctic "on schedule," but admitted that at 267 the catch was way down on expectations. Whalers killed 266 minke whales and one fin whale, the agency said, well below the approximately 900 they had been aiming for when they left Japan in December. "The catch was smaller than planned due to factors including weather conditions and sabotage acts by activists," an agency official said. "There were definitely sabotage campaigns behind the figure."
Environmentalist group Sea Shepherd had pursued the Japanese fleet for much of the season. The group hurled stink bombs at the boats and used ropes to try to tangle their propellers in a series of exchanges which saw the whalers retaliate with water cannon. In the 2010-2011 season, Japan ended the hunt early after killing only 172 whales because of harassment by environmentalists. Commercial whaling is banned under an international treaty but Japan has since 1987 used a loophole to carry out "lethal research" on the creatures in the name of science. Japan claims the annual hunt is necessary to substantiate its view that there is a robust whale population in the world. But it makes no secret of the fact that whale meat from the research ends up on dinner tables and in restaurants. Anti-whaling nations and environmentalist groups routinely label the activity a cover for commercial whaling.
[More>>japantoday.com]
---
03.09.12

US missile attack kills 12 in Pakistan


ISLAMABAD, Pakistan (AP) March 9 -
An American missile attack killed 12 militants on the Pakistani side of the Afghan border on Friday, one of only a handful of such strikes this year, Pakistani officials said.
The missile struck in the Mandao district of South Waziristan, a rugged militant stronghold where the Pakistani army has staged offensives in the past, the officials said, giving no further details. The officials did not give their names because they were not authorized to speak to journalists. It took place hours after al-Qaeda confirmed that a strike last month in North Waziristan killed one of its commanders — a success in a CIA-led campaign, but a major source of tension plaguing the relationship between Washington and Islamabad. The strikes, which began in earnest in 2008, have killed scores of militants, including foreign al-Qaeda members involved in plotting attacks on the West. Their frequency increased in 2010, when they hit militants widely seen as being proxies of the Pakistani army, causing friction between the US and Pakistan. Reflecting the tensions, the number of attacks dropped in 2011, and they were cut back even more after November, when US aircraft mistakenly killed 24 Pakistani troops on the Afghan border. Pakistan blocked US supply routes into Afghanistan in protest and said it was renegotiating its ties with Washington as a result. Friday's attack was the eighth this year. In contrast, in 2010, there were more than 150 such strikes.
[More>>khaleejtimes.com]
---
03.09.12

US troops gone, al-Qaeda makes Iraq peace elusive

BAGHDAD (Reuters) March 9 - If Iraqis were hoping that the withdrawal of US forces last year would finally mean the end of war, al-Qaeda and its Sunni militant allies are determined to prove otherwise. Daily bombings and shootings remain an endemic feature of life. In the past three months, al-Qaeda-linked fighters have been blamed for attacks that have killed at least 250 people. In a particularly poignant reminder of militants' potency this week, gunmen in unauthorized uniforms of special commandos drove from checkpoint to checkpoint in the western town of Haditha before dawn, gunning down police. They killed 27 including two officers dragged from their homes and slain in the street. A return to the all-out sectarian slaughter that killed tens of thousands of Iraqis in 2006-07 is unlikely. Nor are al-Qaeda fighters threatening to again impose their rule over whole swathes of Iraq as they did in the early years after the US invasion that toppled Saddam Hussein.

But unlike Shi'ite militia groups
—
which have largely declared they are ready to lay down arms now that US troops have left
—
al-Qaeda and other Sunni groups have shown no sign of giving up the fight. And Iraq's security forces show little sign of the wherewithal to vanquish them once and for all. Al-Qaeda will continue to be a menace until security forces have better intelligence, are more technologically sophisticated and can gain the public's trust in those pockets where the militants still have support. In the absence of American troops to oppose, al-Qaeda and its allies in Iraq have hewed to explicitly sectarian rhetoric, calling on all Sunnis to join them in battle against the Shi'ite-led government in Baghdad.

"Know that the coming stage is a stage of real confrontation and war against the despicable (Shi'ites), whether you like it or not," the al-Qaeda-affiliated Sunni group Islamic State of Iraq said after claiming responsibility for attacks on Iraqi security forces that killed 60 people on February 23. Ibrahim al-Shimari, spokesman for the Islamic Army, another militant group, said it would keep fighting as long as "the effects" of the former US occupation still exist. "We are continuing to defend the Iraqi people and this weapon is the guarantee of the security of the Iraqi people." Iraqi authorities insist they have the situation under control. [More>>timesofindia.indiatimes.com]

---
03.09.12 Israeli Gaza air strike kills militant leader


March 9 -
A senior Palestinian militant leader has been killed in an Israeli air strike in Gaza, Israeli and Palestinian sources say. Zohair al-Qaisi, secretary general of the Popular Resistance Committees (PRC), was targeted because he was planning an attack, the Israelis said. Another militant was also killed. Palestinian medical sources say a second Israeli raid has killed two more people. There are no details yet on who died. The PRC, which represents a number of armed factions aligned with Hamas, has carried out several rocket and grenade attacks against Israel. Palestinian sources said the second militant was Mahmoud Hanani, who was released from an Israeli prison five years ago and sent to Gaza.
[More>>bbc.co.uk]
---
03.03.12 Amid fresh violence in Syria, Turkey calls on Iran to cut support for Assad regime


March 3 -
47 Syrian soldiers who tried to defect in the city of Idlib were executed by Syrian security forces

.
As the number of deaths in Syria continues to grow, the international community can't formulate a practical decision on military intervention, the establishment of security zones for civilians fleeing from violence, or even the dispatching of secure humanitarian aid. On Saturday, it was reported that 47 Syrian soldiers who tried to defect in the city of Idlib were executed by Syrian security forces. According to reports from opposition activists, civilians are being executed and kidnapped constantly and the Red Cross can't reach the Baba Amr neighborhood in Homs to assist the wounded. In some places, there is no water and there is a severe shortage of basic food items, and civilians are not able to escape areas under attack due to the massive presence of Syrian forces.


Turkey, which could serve as an effective conduit of arms to the rebels, is preventing arms transfers until a decision is made by the UN, and is trying to convince Russia and Iran to change their position. Turkish President Abdullah Gul said on Friday that ultimately Iran and Russia will realize they have no choice but to join international efforts against the Assad regime. In the face of this massacre, civilians continue to demonstrate against the Assad regime in the main cities of Aleppo and Damascus, alongside dozens of demonstrations in cities like Homs, Daraa, Idlib and Latakia. But the Free Syrian Army, which withdrew from the Baba Amr neighborhood that was captured by the Fourth Brigade of the Syrian Army commanded by Maher al-Assad, cannot protect the demonstrators.

The request of the Free Syrian Army commander, General Riad al-Asad, to receive arms and equipment was met with a hesitant response by the Arab League, especially Egypt which fears that arming demonstrators may cause a civil war and led to the disintegration of Syria. On the contrary, Gulf states, led by Saudi Arabia, Qatar and Kuwait, are unequivocally demanding to arm the Free Syrian Army and reportedly are also financing large-scale arms purchases. But the main problem is the transfer of weapons to the rebels, which is currently done in a haphazard manner by smugglers in Lebanon and Iraq. [More>>haaretz.com]
---
03.03.12

Al-Qaeda offshoot launches strike on algerian military base


(AFP) March 3 -
An al Qaeda offshoot has claimed responsibility for a bomb attack Saturday that left at least 24 people wounded in the Algerian city of Tamanrasset when a suicide bomber drove a vehicle packed with explosives into a paramilitary police base. An al-Qaeda splinter group claimed Saturday to have carried out a suicide attack on a military base in southern Algeria which left 24 people wounded. "We inform you that we are behind the explosion that occurred this morning at Tamanrasset," a message sent to AFP and signed by the Movement for Oneness and Jihad in West Africa said. The website of the Algerian Arabic-language daily En Nahar said 10 gendarmes and 14 civilians were taken to hospital after the attack at the paramilitary gendarmerie headquarters in Tamanrasset, 1,970 kilometers (1,220 miles) south of Algiers. Some of the injured were said to be in critical condition, while the suicide bomber was blown apart in the blast, which also caused major damage to the building. The APS news agency confirmed the attack without giving the number of casualties and said a major security presence was now being deployed in the zone. It was the first time such an attack had been reported in the area. The Movement for Oneness and Jihad in West Africa (Jamat Tawhid Wal Jihad Fi Garbi Afriqqiya) surfaced in December, when it claimed to be holding three Westerners kidnapped from a Western Sahara refugee camp in Algeria in October.
[More>>france24.com]
---
03.02.12

Putin declines to back Assad's Syria regime

MOSCOW (AFP) March 1 - Prime Minister Vladimir Putin stopped short of backing Bashar al-Assad in the Syrian crisis, saying Russia had no special relationship with his regime and refusing to predict that the president would stay in power. With pressure mounting on Moscow to harden its line against Assad, Putin called on both the Damascus regime and opposition rebels to agree a ceasefire but also criticized the West for backing the rebels in the conflict. "We have no special relationship with Syria," Putin told foreign news executives late Thursday at a meeting at his suburban Moscow residence ahead of Sunday's presidential elections in Russia. Asked whether Assad had a chance to survive the crisis, he added: "I do not know this, I can give no kind of assessments." "It's clear that there are very serious internal problems. The reforms that they (the regime) have offered clearly should have been carried out long ago," said Putin in comments published on the government website Friday. Alluding to Assad's future, he said both sides had to sit down and agree "what reforms there will be and what will be the consequences of these reforms." "But now we have to get them to stop killing each other," he added. [>thenews.com.pk]

---
03.02.12

23 killed in Pakistan suicide blast
ISLAMABAD, March 2 - At least 23 people died in northwest
Pakistan
when a suicide bomber blew himself up while they were coming out of a mosque after Friday prayers. The attack took place in Khyber Agency. Many people were injured. The Taliban have claimed responsibility for the attack, Xinhua quoted the local Urdu channel ARY TV as saying.
[>timesofindia.indiatimes.com; See
related stories,
khaleejtimes.com (Reuters) March 2, "Northwest Pakistan clashes kill 'at least 48'"
:
BARA, Pakistan -
Militants attacked a hilltop army position in volatile northwest Pakistan on Friday in a clash in which at least 33 people were killed, a security official said, the latest skirmish in a campaign in which neither side appears to have the upper hand. At least 10 Pakistani soldiers and 23 militants were killed in the clash in the remote Tirah Valley in the Bara area of Khyber, near the Afghanistan border. "Dozens of militants attacked three recently established security checkpoints. That led to heavy fighting," a military official told Reuters, requesting anonymity because he is not authorized to speak to the media. In the Orakzai tribal region, south of Khyber, Pakistani fighter jets bombed two militant hideouts, killing 15 militants and wounding 12, security officials in Orakzai said. Casualties could not be independently verified, and militants often dispute official accounts. Several Pakistani military offensives in the tribal regions such as Khyber have failed to crush militant groups. The insurgency is led by the Pakistani Taliban, formally known as the Tehrik-e-Taliban Pakistan, which has an active faction in Khyber..

bbc.co.uk, March 2, "'Pakistan militants' killed in Khyber suicide attack":
A suicide bomber has killed at least 20 people, believed to be militants of the Lashkar-e-Islam group, in north-west Pakistan, officials say. The Taliban said the suicide bombing was a revenge attack. There have been sporadic clashes between the groups. The blast in Khyber tribal agency came hours after 10 soldiers and at least 22 Lashkar-e-Islam militants were killed in clashes in the same area. The military and several militant groups are fighting to control Khyber. None of the reports can be independently confirmed as there is no media access to the area. A spokesman for Lashkar-e-Islam claimed that only six fighters were killed in the suicide blast, which happened in the remote Nahaqai area of Tirah valley in Khyber. A local official told BBC Urdu's Rifatullah Orakzai that the suicide bomber detonated his explosives jacket in the presence of a large number of Lashkar-e-Islam fighters. A spokesman for the local Taliban said the blast was to avenge the killing of their fighters at the hands of the Lashkar-e-Islam gunmen two months ago...
---
03.02.12 'Horified' at Syria atrocities, EU leaders vow to hold Assad's regime accountable


March 2 -
European Union leaders were "horrified" by the atrocities taking place in Syria on Friday and called for those responsible to be held to accountable. EU president Herman Van Rompuy said at the close of a two-day summit that the 27 EU leaders had adopted a text stating that "the European Council remains determined to ensure that those responsible for atrocities in Syria are held accountable for their actions." The text also called on EU foreign ministers to prepare further targeted restrictive measures against the regime. Britain's Prime Minister David Cameron had called for the "criminal" Syrian regime to be held to account as aid agencies scrambled to get relief convoys into the Syrian city of Homs on Friday. "One day, no matter how long it takes, there will be a day of reckoning for this dreadful regime," Cameron said as he joined European Union leaders on the second day of a two-day summit. EU leaders will pledge to tighten the noose on President Bashar al-Assad's regime with fresh sanctions during talks later Friday on what Cameron dubbed the "absolutely appalling" situation in Syria. "It is vitally important that there is humanitarian access into Homs and elsewhere so that people can get the help they need," Cameron said, referring to a flashpoint city that has suffered heavy shelling. "But above all, what I think matters is building the evidence and a picture so we hold this criminal regime to account and to make sure that it is held to account for the crimes it is committing against its people."
[More>>alarabiya.net; See related story,

france24.com (AFP) March 2, "35 shot dead in Syria, including 10 in Homs: NGO"

:
Thirty-five Syrians were killed on Friday, including 10 shot dead in Baba Amr after regime forces overran the rebel district of the central city of Homs, a watchdog said. Rami Abdel Rahman, head of the Syrian Observatory for Human Rights, told AFP that 10 Syrians were "shot dead" in Baba Amr, but added: "The circumstances of their deaths are not clear." The Britain-based watchdog said regime forces had turned a Baba Amr shopping center into a detention area, and called on the International Committee of the Red Cross, which has a relief convoy poised to enter the neighborhood, to inspect it...
---
03.02.12

NASA loses command codes to control space station


WASHINGTON, March 2 -
An unencrypted laptop computer stolen from NASA last year contained command codes used to control the International Space Station (ISS), the agency's inspector general told the U.S. Congress in written testimony discussing NASA's cybersecurity, according to U.S. media reports on Thursday. The PC Magazine reported that the March 2011 theft of the computer containing the ISS command algorithms was just one of "5, 408 computer security incidents [in 2010 and 2011] that resulted in the installation of malicious software on or unauthorized access to [NASA] systems," Inspector General Paul Martin informed the US House of Representatives in the letter dated on Wednesday.
Other laptops stolen during the period in question contained data related to Orion, the Multi-Purpose Crew Vehicle (MPCV) being built for NASA's future manned spaceflight missions. NASA reported "the loss or theft of 48 Agency mobile computing devices" between April 2009 and April 2011. Such security incidents resulted in losses of more than 7 million US dollars. NASA believes some IT security breaches in the past two years originated from amateur hackers and cybercriminals, but that others may have been the work of foreign agents. NASA has a 1.5 billion annual IT budget, of which approximately 58 million is spent on IT security. But the space agency is behind the curve when it comes to encrypting some of its most vulnerable IT assets, said the magazine. Federal agencies encrypt about 54 percent of their laptops and other mobile devices on average, but as of Feb. 1, 2012, NASA had only encrypted 1 percent of its own mobile systems.
[>xinhuanet.com]

---
03.02.12

Speech--jamming gun silences people mid-sentence

March 2 - Japanese researchers have invented a speech-jamming gadget that painlessly forces people into silence. Kazutaka Kurihara of the National Institute of Advanced Industrial Science and Technology, and Koji Tsukada of Ochanomizu University, developed a portable "SpeechJammer" gun that can silence people more than 30m away. The device works by recording its target's speech then firing their words back at them with a 0.2-second delay, which affects the brain's cognitive processes and causes speakers to stutter before silencing them completely. Describing the device in their research paper, Kurihara and Tsukada wrote,

"In general, human speech is jammed by giving back to the speakers their own utterances at a delay of a few hundred milliseconds. This effect can disturb people without any physical discomfort, and disappears immediately by stopping speaking." They found that the device works better on people who were reading aloud than engaged in "spontaneous speech" and it cannot stop people making meaningless sounds, such as "ahhh," that are uttered over a long time period. Kurihara and Tsukada suggested the speech-jamming gun could be used to hush noisy speakers in public libraries or to silence people in group discussions who interrupt other people's speeches. "There are still many cases in which the negative aspects of speech become a barrier to the peaceful resolution of conflicts," the authors said. [>news.com.au]

---
03.02.12

Turning the tables on Big Brother: Now internet users can watch who is spying on them in blow against Google's new snooing policy

March 2 -

Mozilla, the maker of Firefox, has unveiled a new add-on for the popular web browser that gives web users an instant view of which companies are 'watching' them as they browse. The move comes the same week that Google pushed ahead with its controversial new privacy policy, built to provide even more data for Google's $28 billion advertising business
—
despite concerns that the massive harvesting of private data might be illegal in many countries. The Collusion add-on will allow users to 'pull back the curtain' on web advertising firms and other third parties that track people's online movements, says Mozilla CEO Gary Kovacs. Google's business is built on advertising
—
the company earned $28 billion from its AdWords service in 2010. Google's new privacy policy allows it to 'streamline' data from Android phones, YouTube, Gmail and web browsing to target its adverts even more precisely towards individual web users. Mozilla's Firefox is the world's second most popular web browser, a position under threat from Google's own Chrome browser. The Collusion add-on is an official Mozilla product, and was unveiled at the Technology, Entertainment and Design conference this week by Mozilla CEO Gary Kovacs. It creates a 'web' showing web users exactly which advertising firms are watching as they browse. [More>>dailymail.co.uk]
---
02.29.12

North Korea agrees to curb nuclear work; US offers aid

WASHINGTON, February 29 - North Korea agreed to suspend nuclear weapons tests and uranium enrichment and allow international inspectors to verify and monitor activities at its main reactor, the North's official news agency and the State Department announced on Wednesday, as part of a deal that included an American pledge to ship food aid to the isolated, impoverished nation. Although the Obama administration called the steps "important, if limited," they signaled a potential breakthrough in the impasse over North Korea's nuclear weapons program following the death late last year of the country's leader, Kim Jong-il. He has since been replaced by a son, Kim Jong-un, and administration officials have been watching closely to see if his rise to power would alter the country's behavior.

North Korea also agreed on a moratorium on launches of long-range missiles, which have in the past raised military tensions in South Korea and Japan. North Korea has agreed in the past to halt its nuclear program, only to back out and demand more concessions. And the statement Tuesday in the North's official Korean Central News Agency appeared to give the North wiggle room again this time, saying that it would carry out the agreement "as long as talks proceed fruitfully." Still, North Korea's agreement to allow inspectors from the International Atomic Energy Agency to return to the country appeared to be a significant concession. [More>>nytimes.com]
---
02.29.12

Interpol website suffers 'Anonymous cyber-attack'

February 29 - Website crashes briefly following Interpol's announcement of the arrest of 25 suspected members of the hacking group. Interpol's website appears to have been the victim of a cyber-attack after the international police agency announced the arrests of 25 suspected members of the hacking activist group Anonymous in Europe and South America. The website went down briefly on Tuesday as supporters of Anonymous made online claims that it had been targeted following the arrests in Argentina, Chile, Colombia and Spain. It was quickly back up and running but was loading slowly. Interpol announced that the arrests had been made under the umbrella of Operation Unmask, which it said was launched in mid-February in the wake of a series of coordinated cyber-attacks originating from the four countries against targets including the Colombian defense ministry and presidential websites, a Chilean electricity company and Chile's national library.

It added that the operation was carried out by authorities in the four countries under the aegis of Interpol's Latin American Working Group of Experts on Information Technology (IT) Crime, which facilitates the sharing of intelligence between the states involved. Around 250 items of IT equipment and mobile phones were also seized during searches of 40 premises across 15 cities, Interpol said. Payment cards and cash had also been seized as part of the investigation into the funding of illegal activities carried out by the suspected hackers, aged 17 to 40. [More>>guardian.co.uk]

---
02.29.12

First 'high value' Gitmo detainee pleads guilty


FORT MEADE, MD, February 29 -
One of the men the United States government considers a high-value detainee pleaded guilty Wednesday to charges of murder, attempted murder, material support for terrorism and spying. Majid Shoukhat Khan appeared before a military judge in Guantanamo Bay, Cuba this morning to enter his plea. He is expected to testify against other high value detainees awaiting trial at Guantanamo as part of his plea deal. Khan was clean shaven, wearing a suit and tie along with glasses, and spoke in English to Judge Col. James Pohl. "Yes, sir," he told Judge Pohl when asked if his plea was guilty. The court went into a short recess while Pohl decided what portions of the plea trial agreement would be released.
Khan, 32, is a native of Pakistan who moved to the United States with his family in 1996, where they were given political asylum. He went to high school in the Baltimore area and later worked at a chain of gas stations owned by his family. Khan faced charges of murder and attempted murder by the military commission. He is accused of traveling to Pakistan in January 2002 after claiming he was going to travel to Saudi Arabia on a religious pilgrimage. Khan's guilty plea means he will likely become a witness against other high-value detainees in custody at Guantanamo, including Khalid Sheikh Mohammed, the self-proclaimed mastermind of the 9/11 attacks.
[More>>cbsnews.com]
---
02.29.12

US to block foreign banks defying Iran sanctions


WASHINGTON (Reuters) February 29 -
The US Treasury warned foreign banks on Wednesday they could now be blocked from the country's financial system if they continued to deal with Iran's central bank for their non-oil transactions. Starting Wednesday those banks "risk losing their correspondent account access to US financial institutions," David Cohen, Treasury's undersecretary for terrorism and financial intelligence, said in remarks prepared for a securities conference. The first phase of sanctions designed to stop Iran from acquiring nuclear weapons only applies to foreign banks that engage in "significant" transactions unrelated to the purchase of oil. Those sanctions could ensnare companies and manufacturers that sell Iran items such as cars and computers. "Whatever bank they were using to handle the financial part of that transaction will have to think twice about using that bank for that transaction," said Jeanne Archibald, a former Treasury general counsel.

"It could have a significant impact. It will depend in part on whether the president determines that a foreign bank has knowingly engaged in a significant transaction and how they determine 'significant," said Archibald, who is now in private practice at Hogan Lovells law firm and advises clients on sanctions compliance. The second phase of sanctions goes into effect June 28 and will block countries and their institutions from US markets if they do not significantly reduce their Iranian oil purchases. That has sent Iran's biggest trading partners scurrying to find other sources of oil before the deadline. Japan's government has said the country will likely be spared from the US sanctions and has cut its Iranian oil imports by 40 percent over the past five years.
It is unclear when or whether the United States will exempt countries from the sanctions. [>khaleejtimes.com]
---
02.29.12

As bombs hit Baghad, Iraq says about 69,263 people killed between 2004 and 2011
February 29 - As car bombs hit Baghdad and northern Iraq, killing at six people, the Iraqi government said on Wednesday that 69,263 people had been killed in violence between 2004 and 2011 ̶ significantly less than figures from other sources, including one of its own ministries. "Iraqi government spokesman Ali al-Dabbagh announced that the number of victims... from April 5, 2004 to December 31, 2011 reached 69,263 martyrs and 239,133 wounded," the statement said. "These figures represent the total number of victims who fell as a result of terrorist attacks and violence and military operations," the statement said. The figures come from the health ministry and national Security Council, it added. The deadliest year was 2006, when 21,539 people were killed and 39,329 wounded, as Iraq was engulfed in bloody sectarian conflict, while in 2011, 2,777 people were killed, the statement said. Baghdad saw the highest number of people killed between 2004 and 2011 at 23,898, while Muthanna province in the south saw the lowest at 94, it said. The numbers are significantly lower than previous figures that cover a shorter time span, including figures from Iraq's own human rights ministry.
[More>>alarabiya.net]

---
02.29.12

Delhi police arrest 'militants' carrying explosives

NEW DELHI (AFP) February 29 - Indian police said Wednesday they had arrested two suspected militants carrying explosives near the main railway station in New Delhi, stoking fresh security fears in the capital. "We have apprehended two militants. We do not know as yet which organization they belong to. We are in the midst of a high-level investigation," Delhi Police spokesman Rajan Bhagat told. The men were detained after police received a tip-off from intelligence agencies about their possible arrival and plans to attack high-profile people and installations, the Press Trust of India (PTI) reported. The news agency said the pair were possibly members of the Lashkar-e-Taiba (LeT) group, which India blames for the 2008 Mumbai terror attacks that left 166 people dead. "The operation was launched to nab the two Lashkar-e-Taiba men after receiving inputs that the duo have entered the capital to carry out strikes," PTI said, quoting anonymous police sources. Police would not say when the arrests took place. [>thenews.com.pk]
---
02.28.12

Two hostages die as Danish warship confronts Somalian pirates

February 28 -
Two hostages died after a Danish warship confronted a pirate vessel off the coast of Somalia, the Danish Navy said today. An operation was launched late on Sunday (local time) to rescue 18 hostages from the vessel, but two of the captives died shortly afterward, according to the navy's operational command. Service members on the Absalon warship had been watching the pirate vessel for several days before the raid took place. When the ship tried to escape, after ignoring the Absalon's warning shots, the Danish team fired on the vessel. The warship's crew then took control of the ship after 17 suspected pirates surrendered. Two of the hostages were found critically injured on board and given urgent medical assistance, but lost their lives. It is not known what caused their injuries, the Danish Navy stated. An investigation has been launched into the incident. [>news.com.au; See other details,

foxnews.com (AP) February 28, "Denmark: 2 hostages dead in anti,-piracy operation" :
Danish ship HDMS Absalon had been following the hijacked vessel for several days, Nielsen said. The cargo ship had been used as a mothership from which pirates sailed out in smaller boats to attack other vessels. He said HDMS Absalon intervened when the vessel tried to move away from the coast on Monday. "(It) stopped the mothership before it could become a threat against the shipping on the open sea."
...
---
02.28.12

Gunmen open fire on bus in Pakistan, 18 killed

PESHAWAR, Pakistan (Reuters) February 28 - Gunmen opened fire on a passenger bus in the northern Pakistani district of Kohistan in an apparent sectarian attack on Tuesday, killing 18 people, police officials said. "All the people on board were Shi'ites, and at the moment it looks like they were targeted by armed men from the local Sunni community," a senior police official told Reuters. The majority of Pakistanis are Sunni Muslims, with Shi'ites accounting for around 15 percent of a population of around 180 million. [>timesofindia.indiatimes.com]

---
02.28.12 Chinese woman shot dead in Pakistan city

PESHAWAR, Pakistan (AFP) February 28 -
A Chinese woman was shot dead with a male companion on Tuesday in the Pakistani city Peshawar, which borders the tribal belt stronghold of Taliban and Al-Qaeda-linked militants, police said. They were killed by gunmen on motorbikes while walking in the Kohati bazaar in the historic center of the northwestern city, police said. The motive of the shooting and why the Chinese woman was in Peshawar was not immediately clear. "Those who were killed are one man carrying a Pakistani ID card and one woman carrying a Chinese passport," police official Tahir Ayub told AFP. They were walking in the Kohati Bazaar when gunmen on motorbikes shot them and fled, he said. The woman was aged about 40 and the Pakistani man was named as Suleiman Shams, 22. Police found a Chinese passport with a Pakistani tourist visa inside, a laptop, digital camera and biscuits in the woman's bag, Ayub said. It was the fifth shooting or bomb attack in Pakistan's northwestern province of Khyber Pakhtunkhwa since Thursday, raising fears that violence is again on the rise following a relative decline in unrest in recent months. [More>>khaleejtimes.com]
---
02.28.12

Quran burning: Bomber strikes airport, kills 9


KABUL, Afghanistan (Reuters) February 28 -
A suicide car bomber killed nine people in an attack on a military airport in eastern Afghanistan on Monday, officials said, the latest bloodshed since copies of the Quran were burned at a NATO base last week. The Taliban claimed responsibility for the attack as revenge for the Quran burnings. Nineteen Afghan civilians and law enforcement officers and four NATO soldiers were wounded in the blast, a spokesman for the NATO-led International Security Assistance Force (ISAF) in Nangarhar province, of which Jalalabad is the capital, said.
[More>>indianexpress.com]

---
02.28.12

Afghan bombs kill 14: officials

KABUL, Afghanistan, February 28 - Two separate blasts in southern Afghanistan killed 14 people, including a group of insurgents who were trying to rig an improvised bomb against Afghan and foreign forces, officials said Tuesday. In the volatile Nawzad district of Helmand province a group of seven Taliban militants died while trying to cut a pipe bomb and fit it into a vehicle on Monday, provincial spokesman Daud Ahmadi told. "The explosive-packed pipe detonated killing a Taliban commander along with six of his fighters," he said. [>thenews.com.pk]
---
02.26.12 Seven US soldiers wounded after Afghan NATO base attacked


KUNDUZ / KABUL, Afghanistan (Reuters) February 26 -
Seven US military trainers were wounded on Sunday when a grenade was thrown at their base in northern Afghanistan, police said, as anti-Western fury deepened over the burning of the Koran at a NATO base.
Despite an apology from US President Barack Obama, riots raged across the country for a sixth day on Sunday against the desecration of the Muslim holy book at a NATO air base at Bagram. Some protesters hoisted the white Taliban flag. The Afghan Interior Ministry identified one of its employees as a suspect in the fatal shooting of two US officers in its headquarters a day earlier, an attack that prompted NATO to recall its staff from ministries. One civilian was killed, 15 more were wounded and three policemen injured in riots near the NATO base in northern Kunduz province, where the blast that wounded the Americans took place, regional police chief Samihullah Qatra told reporters. NATO confirmed there had been an explosion outside one of its bases in northern Afghanistan, but declined to comment on casualties. The protests have killed 30 people and wounded 200, including two other US troops who were shot dead by an Afghan soldier who joined rallies in the country's east.
[More>>thestar.com.my; See related story,

telegraph.co.uk, February 26, "Afghan driver suspected in killing of two US officers"

:
An Afghan government driver who has disappeared and gone on the run was confirmed as the main suspect in the murder of two American officers killed in a high-security command center in Kabul. Several hundred NATO advisers and scores of their British counterparts last night remained withdrawn from their posts in Afghan ministries in the wake of the killings over fears other foreigners could be targeted. The shootings on Saturday afternoon deepened what is already one of the most serious crises of the decade-long Afghan campaign as the country continued to be buffeted by anti-Western protests after the alleged desecration of Korans on an American airbase...
---
02.26.12

Suicide car bomb blast outside Nigeria church, 3 killed

LAGOS, Nigeria, February 26 - A suicide car bomber detonated his explosives on Sunday morning outside of the major church in the heart of a restive central Nigerian city that has seen hundreds die in religious and ethnic violence, an official said, killing three people and injuring others. The explosion struck the main headquarters of the Church of Christ in Nigeria during its early morning service, Plateau state spokesman Pam Ayuba said. The blast killed the bomber and a father and child near the explosion, while wounding others, Ayuba said. Police officials in the city could not be immediately reached for comment. A military spokesman for the area also did not answer calls for comment. No group immediately claimed responsibility for the attack, though a radical Islamist sect known as Boko Haram has launched increasingly bloody attacks across Nigeria, including attacks on churches. A Christmas Day bombing of a Catholic church claimed by the sect in Madalla, a town just outside the country's capital Abuja, killed at least 44 people. The group also claimed responsibility for bomb attacks on Christmas Eve that struck Jos, killing as many as 80 people. [More>>timesofindia.indiatimes.com]

---
02.26.12

Syrian regime threatens Christians, clamps down on churches

February 26 - As part of its campaign against all pro-democracy activists, the Syrian regime has been persecuting Christian citizens and clergy who take part in the revolution or help the revolutionaries. The Syrian regime issued instructions to all banks across the country to stop transactions with the Greek Orthodox Mariamite Church on charges of money laundry, said a Christian activist from the southwestern governance of Rif Dimashq. "This step was taken right after the church started receiving money from churches abroad to support Syrian revolutionaries," he said. The activist added that security forces killed Christian activist Friday Hossam Mikhail for links with the Free Syrian Army. "A few weeks ago, the Syrian army also killed priest Basilius Nassar and state TV held terrorist groups accountable for his death."

Nassar, the activist explained, used to deliver food to areas attacked by the Syrian army and was helping doctors out in Hama. The activist added that according to a priest who worked with him, Nassar was killed while rescuing a victim of an army attack in the Jarajmah neighborhood in Hama. Syrian forces also fired a non-explosive missile at the Convent of our Lady of Saidnaya north of the capital Damascus after knowing that its monks were involved in delivering medicine and supplies to bombed areas. In addition to delivering supplies to victims, several churches in Damascus and other Syrian cities have been giving lectures against the Syrian regime and its brutal repression of peaceful protesters. Three months ago, Syrian revolutionaries declared their solidarity with Father Paolo Dall'Oglio, an Italian monk who has for 20 years been the abbot of the monastery of Mar Musa in Rif Dimashq after Syrian authorities asked him to leave the country citing involvement in "activities unrelated to his job," in reference to supporting the revolution. [More>>alarabiya.net]

---
02.26.12 Yemeni soldiers kill five Qaeda suspects


(AFP) February 26 -
Yemeni troops killed five suspected al-Qaeda militants early on Sunday in an artillery attack in the southern city of Zinjibar, a local official said. "The army launched an attack on several (al-Qaeda) positions... leaving five dead and several others wounded," the official told AFP on condition of anonymity. He said the attack followed clashes late on Saturday between militants from the al-Qaeda-linked Partisans of Sharia (Islamic law) and government forces in the city. In the nearby town of Loder, meanwhile, security forces arrested four al-Qaeda-linked militants, a military official told AFP. Tribesman also captured a fifth al-Qaeda suspect who was in possession of an explosive belt, a tribal source said. [More>>france24.com; See related story,

guardian.co.uk, February 26, "Yemen car bomb blast leaves 25 dead"

:
Suicide bomber strikes hours after new president Abed Rabbo Mansour Hadi was sworn in and vowed to fight al-Qaeda
. At least 25 people were killed in a car bomb attack outside the gate of a presidential compound in Mukalla, south Yemen, hours after the country's new president Abed Rabbo Mansour Hadi was sworn in and vowed to fight al-Qaeda. The attack was carried out by a suicide bomber and bore the hallmarks of an al-Qaeda operation, a security official said. Both al-Qaeda and southern separatists are active in the region. Hadi has replaced longtime leader Ali Abdullah Saleh, following an election aimed at ending more than a year of political turmoil in Yemen. Hadi was the only candidate in the election. In his televised speech before parliament, Hadi vowed to keep up Yemen's fight against al-Qaeda-linked militants, who have seized control of towns and swathes of territory in the country's restive south. "One of the most prominent tasks is the continuation of war against al-Qaeda as a religious and national duty, and to bring back displaced people to their villages and towns," Hadi said...
---
02.25.12

US officers killed in Kabul interior ministry


February 25 -
Officials say two US advisers shot dead in government building as mass anti-US protests continued for fifth day

.
Two Afghan officials say an altercation at the country's interior ministry has led to the deaths of two US advisers. The two American service members killed on Saturday were inside a room only used by foreign advisers, the official said. The interior ministry issued a statement saying that two of the ministry's international colleagues were killed, and that an investigation had been launched. Additional reports claimed the men were US military officers serving as trainers with the International Security Assistance Force in Afghanistan (ISAF). A statement issued by NATO said "initial reports indicate an individual turned his weapon against International Security Assistance Force service members in Kabul city today, killing two service members." Al Jazeera's Bernard Smith reporting live from the Afghan capital said ISAF has closed off their command and control center, where the two bodies were found. "Afghans have no part in the investigation into the deaths of the two senior advisers," said our correspondent. In
a post
on his official twitter account, US Department of Defense spokesman, Captain John Kirby said there has been "lots of speculation on today's attack in Kabul. We do not know who killed [two] ISAF members or why." The shooting comes on the fifth day of protests across the nation sparked by the burning of Qurans at a US base.
[More>>aljazeera.com; See other details,

the
star.com.my (Reuters) February 25, "US officers killed in Afghan Interior Minsitry" : KABUL -
Two Americans believed to be a US colonel and major were shot dead in Afghanistan's interior ministry on Saturday, security sources said, while rage gripped the country for a fifth day over the burning of the Muslim holy book at a NATO base.
A spokeswoman for NATO's International Security Assistance Force (ISAF) confirmed two of their servicemen had been shot dead in central Kabul by an individual who turned his weapon on them. She declined to say if the killer was a member of the Afghan military or police. Afghanistan's Taliban movement claimed responsibility for the shootings, which it said were in retaliation for the desecration of the Korans at Bagram airfield. Taliban spokesman Zabihullah Mujahid said in an e-mailed statement to the media that four high-ranking Americans had been killed, though the Islamist group often exaggerate and inflate claims of casualties...



Related story:



indianexpress.com (AP) February 25, "Quran protest: 4 killed in Afghanistan UN compound attack":
Four people were shot dead by Afghan security forces on Saturday as protests over the burnings of the Muslim holy book at a NATO base erupted for a fifth day, with an attempt by demonstrators to bombard a UN compound in the north. The burning of the Qurans at the Bagram compound this week has deepened public mistrust of NATO forces struggling to stabilize Afghanistan before foreign combat troops withdraw by end-2014. Despite an apology from US President Barack Obama and a call for restraint from Afghan leader Hamid Karzai, thousands took to the streets after 12 people were killed and dozens wounded on Friday, the bloodiest day yet in demonstrations. Protests were raging in the restive northern Kunduz province, where three protesters were shot dead and 50 wounded, said health official Saad Mukhtar.
..

---
02.25.12
Saudi king says 'foreign hands' behind Arab unrest

RIYADH, Saudi Arabia, February 25 - Saudi Arabia's King Abdullah says that "unnamed hands" targeting Islam and the Arabs are behind recent events in the region. The king, who delivered a televised address Friday night to a conference of prominent Saudis, did not name any country. But Saudi officials have used similar terms to suggest a connection with Shiite Iran. "There were hands that are known to you all ... behind what has happened in the Arab world, regrettably targeting Islam and the Arabs," he said. Sunni Saudi Arabia is wary of the wave of Arab Spring uprisings, particularly in nearby Bahrain, where a Shiite majority is demanding greater rights from its Sunni rulers. However, the kingdom strongly backs the largely Sunni uprising in Syria against Iran's ally,President Bashar Assad. [>timesofindia.indiatimes.com]

---
02.25.12
Saudi Arabia backs arming Syrian opposition

February 25 - Foreign minister tells conference on Syria that supplying weapons to rebels fighting Assad regime is 'an excellent idea' as Obama vows to use 'every tool available' to stop the slaughter. Saudi Arabia has backed the arming of Syria's opposition guerrilla army in remarks that could signal an intervention by the Sunni Muslim superpower in the Assad regime's crackdown against the uprising. The Saudi foreign minister, Prince Saud al-Faisal, described the arming of the Free Syria Army as an "excellent idea" at an inaugural meeting in Tunisia of an anti-Assad group
—
the Friends of Syria. But the Saudi delegation later walked out of the summit citing "inactivity" among the member states gathered. [More>>guardian.co.uk]
---
02.25.12

Syrian army pounds Homs for fourth week, as Red Cross seeks access to civilians

February 25 - The Syrian military pounded the Baba Amro district of Homs for the fourth week on Saturday as the International Committee of the Red Cross (ICRC) sought to evacuate distressed civilians from the city. At least 52 people were killed in Syria on Saturday, including nine in Homs, Syria's third city, according to the Syrian Revolution Council. The state news agency SANA reported the funerals of 18 members of the security forces killed by "armed terrorist groups" in Homs, Deraa, Idlib and the Damascus countryside. Deploring the outcome of an international "Friends of Syria" conference, opposition activists said the world had abandoned them to be killed by forces loyal to President Bashar al-Assad. "They (foreign leaders) are still giving opportunities to this man who is killing us and has already killed thousands of people," said Nadir Husseini, an activist in Baba Amro...Red Cross and Red Crescent ambulances entered the besieged Homs district of Baba Amr on Friday and evacuated seven Syrians wounded in shelling by regime forces as well as 20 women and children. But the ambulances did not evacuate two wounded Western journalists and the bodies of two others, a spokesman for the International Committee of the Red Cross told AFP.

[Full story>>
alarabiya.net]
---
02.25.12

Palestinian academic who backed suicide attacks to speak at UK university


February 25 -
The Telegraph reports that student group is concerned about the bias of speakers at an event to be held by the Palestine Solidarity Society at Queen Mary University
. Students in the United Kingdom are protesting the upcoming speech of Azzam Tamimi at Queen Mary University, the Telegraph reported on Friday. Tamimi has expressed support for Hamas and said that he would conduct a suicide bombing against Israel if he had "the opportunity." Speaking to the BBC in 2004, Tamimi said that sacrificing oneself was a "noble cause." "It is the straight way to pleasing my God and I would do it if I had the opportunity," he said. Tamimi, a Palestinian academic based in Britain, is to speak on Tuesday at an event called "One State or Two State Solution," hosted by the university's Palestine Solidarity Society. The group Student Rights has expressed concerns about a number of "biased" speakers at the event.
"It is bad enough that Tamimi, a supporter of an anti-Semitic terrorist group like Hamas, should be invited onto a campus to speak, as he was at Loughborough University last November," the group said in a statement on its website. "However, what is worse is that not only will there be no balance to his hate filled views, but that the panel he will speak alongside have all declared outspoken opposition to Israel in the past." [More>>haaretz.com]
---
02.25.12 Car bomb kills 25 as Yemen swears in new leader


SANAA, Yemen (AP) February 25 -
A car bomb outside the gate of a presidential compound in a southern Yemeni city killed at least 25 people hours after the country's new president was formally inaugurated and vowed to fight al-Qaeda. A security official said it was a suicide blast, and that it bore the hallmarks of an operation by the militant group. Both al-Qaeda and southern separatists are active in the region. A health official confirmed the death toll. Both officials spoke on condition of anonymity as they were not allowed to speak to the press. The blast came as Abed Rabbo Mansour Hadi was sworn in as president to replace longtime leader Ali Abdullah Saleh, following an election aimed at ending over a year of political turmoil. Hadi was the only candidate in the election. In his televised speech before parliament, Hadi swore to keep up Yemen's fight against al-Qaeda-linked militants, who took advantage of the country's upheaval to seize control of several parts of the country.
[More>>cbsnews.com]
---
02.24.12

Suicide attackers target Pakistan police


February 24 -
Heavily-armed attackers storm police station in northwestern city of Peshawar, killing at least four officers

.
Suicide bombers armed with guns and grenades have attacked a Pakistani police station in the northwest of the country, killing four officers, officials say. The three attackers opened fire with machine guns, and then used hand grenades to attack the building, before detonating their suicide vests, Yameen Khan, a senior police official, said. Khan said Friday's attack targeted the police station in central Peshawar because many officers lived there. Pieces of human flesh and body parts, including the head of one of the suicide bombers, were scattered inside the police station, along with broken windows and chairs, an AFP reporter said. Police officer Sattar Khan said six policemen were wounded in the attack. Pakistani Taliban spokesman Ahsanullah Ahsan told The Associated Press news agency the attack was carried out by an affiliated group, the Abdullah Azzam Brigade. Abu Zarar, a man who claimed to be a spokesman for the Abdullah Azzam Brigade, also told the AP that the group executed the attack. [More>>aljazeera.com]
---
02.24.12 Gingrich says Obama 'surrendered' by apologizing to Afghans

SPOKANE, Wash. February 24 - Republican presidential candidate Newt Gingrich said President Obama "surrendered" Thursday when he apologized to the Afghan government for the burning of several Qurans at an American military base near Kabul. Referring to the burning of "radical Islamic material" that included the Qurans, the former House speaker said the situation had been "blown into a huge incident by various fanatics in Afghanistan." He told a crowd gathered at a campaign rally at the Bing Crosby Theater that while the president had apologized for the burning, he had not called on the Afghan government to issue an apology for the deaths of two NATO soldiers who were killed by a man wearing an Afghan army uniform during increasingly violent protests of the desecration of the Muslim holy book.

"There seems to be nothing that radical Islamists can do to get Barack Obama's attention in a negative way," Gingrich said, "and he is consistently apologizing to people who do not deserve the apology of the president of the United States, period." Obama sent a letter to Afghan President Hamid Karzai in which he wrote, "I wish to express my deep regret for the reported incident. I extend to you and the Afghan people my sincere apologies," according to the New York Times
, quoting Karzai's press office. Obama did not release the text of what it called a three-page letter on a "host of issues" between the two countries, "several sentences of which relate to this issue," the Times reported.
Although Presidential apologies are rare, they are not unheard of.

P
resident George W. Bush
offered an apology
to Iraqi Prime Minister Nouri Maliki after a US soldier fired several bullets into a Quran in 2008. And Bush also said he was "
sorry for the humiliation suffered by the Iraqi prisoners
and the humiliation suffered by their families" following the Abu Ghraib scandal.
But Gingrich, who consistently accuses Obama of minimizing the threat of radical Islamic terrorists, accused the president of "(refusing) to defend the integrity and the lives of the people who serve under him."
" If Hamid Karzai, the president of Afghanistan, doesn't feel like apologizing, then we should say, 'Goodbye and good luck, we don't need to be here risking our lives and wasting our money on somebody who doesn't care.'" [More>>cbsnews.com]
---
02.24.12

Syrian rebels get arms from abroad as Russia calls for an urgent ceasefire in Homs

February 24 - Western and other countries are turning a blind eye to weapons purchases by Syrian exiles who are already smuggling light arms, communications equipment and night vision goggles to rebels inside Syria, a Syrian opposition source said on Friday as Russia called for an urgent ceasefire in the Syrian city of Homs. As many as 51 people have been killed by the fire of Syrian security forces across the country on Friday, activists at the Syrian Revolution Commission told Al Arabiya. Syrian opposition supporters were also trying to find ways to bring anti-aircraft and anti-tank weapons to the Free Syrian Army, which is composed mainly of Syrian soldiers who have defected and volunteer civilians, the source said. Contacts were also ongoing to find ways to get retired Syrian officers into the country to act as advisers in an effort to coordinate rebels fighting in a near year-long uprising against Bashar al-Asad's rule.

"We are bringing in defensive and offensive weapons... It is coming from everywhere, including Western countries and it is not difficult to get anything through the borders," the source told Reuters, speaking on condition of anonymity. "There is not a decision by any country to arm the rebels but countries are allowing Syrians to buy weapons and send them into the country." Syrian forces shelled a rebel-held area of the city of Homs for the 21st straight day, while tens of thousands protested across the country, monitors said, according to AFP. The bombing targeted the district of Baba Amro, where hundreds have reportedly been killed since forces loyal to President Bashar al-Assad began an artillery attack on Feb. 4, the Britain-based Syrian Observatory for Human Rights said. Some 100 people were killed Thursday across the country and more than 7,600 people have been killed since protests erupted against Assad's regime in March 2011, according to activists. [More>>alarabiya.net]
---
02.23.12 UN report says Syria committing war crimes


February 23 -
Secret list implicating high-level Assad government officials drawn up as deadly violence rages across the country

.
A United Nations human rights investigation has found that Syria had "manifestly failed" to protect its own people. The report, prepared by the UN-appointed Independent International Commission of Inquiry on Syria, came as deadly violence continued across the country and Arab and Western states prepared to discuss a proposal to get humanitarian aid into areas under military assault. The UN panel said on Thursday that it had submitted a list of Syrian military and political officials suspected of crimes against humanity to Navi Pillay, the UN's top human rights official. It is believed the list could go as high as Bashar al Assad, the Syrian president, whose security crackdown has left an estimated 8,000 people dead since protests erupted against his government in March 2011. The report, commissioned by the UN Human Rights Council, cites numerous atrocities, including the shooting and killing of civilians, shelling residential areas, and torturing wounded protesters in hospital. It also accuses the opposition of carrying out murder, torture and abductions, but says those were "not comparable in scale and organization to those carried out by the state." [More>>aljazeera.com]

---
02.23.12

Car bomb kills 12 at Pakistani bus station: police

BEIRUT, Lebanon (AP) December 13 - Syrian security forces and anti-government military defectors launched attacks that left 28 people dead in a restive northwestern border region, activists and Syrian media said on Tuesday. Regime forces swept through villages and attacked infiltrators at the border, and anti-regime fighters staged a retaliatory ambush and assassinated a senior officer, the reports said. The PESHAWAR, Pakistan (AFP) February 23 - A car bomb ripped through a Pakistani bus station on Thursday, killing 12 people and wounding another 32 on the outskirts of the northwestern city of Peshawar, a hospital doctor said. The attack happened on the road towards the garrison city of Kohat. Peshawar runs into the lawless tribal belt, a stronghold of Taliban and al-Qaeda-linked militants blamed for more than four years of bomb attacks in Pakistan.

"It was a car bomb blast. Twelve people have been killed and 32 injured, we are investigating whether a suicide bomber was involved or not," senior police official Kalam Khan told AFP. Private TV channel Dunya broadcast footage of the site, where the wreckage of a car lay alongside other badly damaged vehicles, and ambulances and rescue workers raced to ferry the wounded to hospital. Doctor Rahim Jan told AFP that at least 10 dead bodies had been brought into Peshawar's main Lady Reading hospital. "We have imposed an emergency in the hospital," he told AFP. Last Friday, a suicide bomber killed 31 people in a mainly Shiite Muslim area of the northwestern town of Parachinar in the tribal district of Kurram. [>alarabiya.net]
---
02.23.12

Pakistan combat jets kill 15 Taliban militants

ISLAMABAD, Pakistan February 23 - Pakistani combat jets today pounded militant hideouts in the Orakzai tribal region of northwest Pakistan killing at least 15 Taliban fighters, officials said. Four hideouts were destroyed in the air strikes carried out near the Afghan border by two combat jets. The attack was launched after intelligence reports said militants of the Tehrik-e-Taliban Pakistan were hiding in the area, officials said. The air strikes were carried out in Khadizai, Samar Bazar and Bermela areas. The casualties could not be independently confirmed as journalists are barred from reporting from the region. The Taliban has a strong presence in parts of Orakzai Agency, which has witnessed clashes between security forces and militants. [>timesofindia.indiatimes.com]
---
02.23.12

Iraq attacks kill 60, raise sectarian fears




BAGHDAD (Reuters) February 23 -
Simultaneous early morning attacks on mostly Shi'ite targets across Iraq killed at least 60 people and wounded dozens on Thursday in one of the bloodiest days of violence since US troops pulled out in mid-December.
The attacks that appeared to pitch al-Qaeda-linked Sunni Muslim insurgents against Shi'ites raised fears of a return to the widespread sectarian carnage that tore Iraq apart and cost thousands of lives in 2006 and 2007. The violence breaks weeks of relative calm as Shi'ite Prime Minister Nuri al-Maliki and Sunni leaders have sought to resolve a political crisis that threatened to unravel their power-sharing agreement following the US withdrawal.
At least 32 people were killed in blasts in Baghdad where 10 explosions tore through mainly Shi'ite neighborhoods during rush hour and other attacks targeted police patrols, commuters and crowds gathered in shopping areas.
[More>>thestar.com.my]
---
02.22.12 Journalists Marie Colvin and Remi Ochlik die in Homs


February 22 -
Two prominent Western journalists have been killed in the Syrian city of Homs in the latest violence in the besieged city which left 60 people dead

.
Sunday Times reporter Marie Colvin, an American, and award-winning French photographer Remi Ochlik died when a shell hit a makeshift media center in the Baba Amr district. Troops are shelling opposition-held areas of Homs, besieged for weeks. Thousands have died in unrest against the rule of President Bashar al-Assad. More than 40 people died on Tuesday alone, including Rami al-Sayed, a man who broadcast a live video stream from Homs used by world media. Mr. Sayed was fatally wounded by shrapnel during the shelling of Baba Amr. His brother posted a video of his body in a makeshift hospital.

The Red Cross has called on the government and rebels to agree to a daily ceasefire, to allow medical supplies to reach the worst affected areas and get civilians out, but there is no sign yet of this being agreed. Ms. Colvin and Mr. Ochlik were reportedly staying in a house in Baba Amr that was being used by activists as a media center when it was hit by a shell on Wednesday morning. Rockets were also said to have hit the building's garden when people tried to flee afterwards. At least two other foreign journalists were wounded, activists said. One was named as British freelance photographer Paul Conroy, who was working with Ms. Colvin, and Edith Bouvier of the French newspaper, Le Figaro. Ms. Bouvier was said to be in a serious condition. The dead and the injured journalists are said to have been taken to a field clinic in Baba Amr. [More>>bbc.co.uk; See related stories,

telegraph.co.uk, February 22, "Marie Colvin killed: Syrian forces had pledged to kill 'any journalist who set foot on Syrian soil'

:
Syrian forces murdered journalist Marie Colvin after pledging to kill "any journalist who set foot on Syrian soil", it has emerged. The 55-year-old Sunday Times reporter
was killed alongside French photographer Remi Ochlik
, 28, in a rocket attack on the besieged city of Homs this morning. Now communication between
Syrian
Army officers intercepted by Lebanese intelligence staff has revealed that direct orders were issued to target the makeshift press center in which Colvin had been broadcasting. If journalists were successfully killed, then the Syrians were told to make out that they had died accidentally in firefights with terrorist groups, the radio traffic revealed.
Just before she died, Colvin had appeared on numerous international broadcast networks including the BBC and CNN to accuse Syrian dictator Bashar Al-Assad's forces of "a murder." Jean-Pierre Perrin, a journalist for the Paris-based Liberation newspaper who was with Colvin in Homs last week, claimed they had been told that the Syrian Army was "deliberately" going to shell their center. Mr. Perrin said: "A few days ago we were advised to leave the city urgently and we were told: "If they (the Syrian Army) find you they will kill you." "I then left the city with the journalist from the Sunday Times but then she wanted to go back when she saw that the major offensive had not yet taken place."
Mr. Perrin, who headed to Beirut from Homs, said the Syrians were "fully aware" that the press center was broadcasting direct evidence of crimes against humanity, including the murdering of women and children. "The Syrian Army issued orders to 'kill any journalist that set foot on Syrian soil.'" It was in Beirut, the capital of Lebanon, that Mr. Perin received news of the intercepted Syrian Army radio traffic. The Syrians knew that if they destroyed the press center, then there would be "no more information coming out of Homs," said Mr Perrin. Mr. Perin said the center had a limited electricity supply and internet access, thanks to a generator. This made it a " privileged location" compared to the rest of the decimated city...
haaretz.com, February 22, "Dozens killed in Syria as top military officer defects with hundreds of soldiers"
:
Brigadier-General defects from military with 200 soldiers from Idlib; At least 57 people, including two Western journalists killed by regime forces
. A senior Syrian military officer has defected from the forces of President Bashar Assad's regime along with a group of some two hundred soldiers in the city of Idlib, opposition sources reported on Wednesday. The senior officer has a rank of Brigadier General.
Opposition sources said that a battalion has been established in the city to fight regime forces. Meanwhile, the number of defectors from the Syrian army is growing, and many citizens are joining the Free Syrian Army.
The number of defectors is still not causing the breakdown of the Syrian army, or the breaking of loyalty to Assad within government ranks, however. Meanwhile, at least 57 people, including two Western journalists, were killed Wednesday by government troops across Syria, the opposition Syrian Local Coordination Committee (LCC) reported...

alarabiya.net, February 22, "Saudi king tells Medvedev dialogue on Syria 'futile'" :
Saudi's King Abdullah told Russian President Dmitry Medvedev on Wednesday that dialog on Syria was "futile," the official SPA news agency reported, hinting at the need for action to halt the bloodshed. Russia should have "coordinated with the Arabs... before using the veto" to block a resolution on Syria in the UN Security Council, King Abdullah was quoted as saying. "But now, dialog about what is happening in Syria is futile," the Saudi monarch told Medvedev in a telephone discussion on the escalating bloodshed. According to the report, the king told Medvedev that Saudi Arabia "will never abandon its religious and moral obligations towards what's happening." The Kremlin released a statement earlier on Wednesday saying the two leaders exchanged views about the situation in the Middle East in light of the events in Syria, but gave no further details. King Abdullah's statements came as Syria's main opposition group urged the international community to create safe havens in the country and said that military intervention might be the "only option" to end a brutal crackdown. At a news conference in Paris, the Syrian National Council said it would attend a meeting in Tunis on Friday of the countries known as the "Friends of Syria" and ask for safe zones to protect civilians and allow the opposition to organize. It also called on Russia to force President Bashar al-Assad's regime to allow access for humanitarian convoys....
---
02.22.12 TEPCO to cement 73,000 sq meters of seabed off Fukushima


TOKYO, February 22 -
The operator of Japan's tsunami-crippled nuclear plant is to cover a large swathe of seabed near the battered reactors with cement in a bid to halt the spread of radiation, the company said Wednesday. A clay-cement compound will be laid over 73,000 square meters of the floor of the Pacific in front of the Fukushima Daiichi plant on the nation's northeast coast, said Tokyo Electric Power Co (TEPCO). The area is equivalent to around 10 soccer pitches. "This is meant to prevent further contamination of the ocean… as sample tests have shown a relatively high concentration of radioactive substances in the sea soil in the bay," a company spokeswoman said.
[More>>japantoday.com]
---
02.22.12 UN watchdog 'denied access to key Iran site'


February 22 -
IAEA head says Tehran refused to allow its inspectors to visit the Parchin weapons development complex
. The International Atomic Energy Agency has said that its team visiting Iran was denied access to a military site where the UN watchdog suspects activities related to the country's nuclear program could be taking place. The head of the IAEA said on Wednesday that Iran had not accepted a request for its inspectors to visit the Parchin facility, a weapons development complex south of Tehran. "It is disappointing that Iran did not accept our request to visit Parchin during the first or second meetings," said Yukiya Amano, the IAEA's director general. "We engaged in a constructive spirit, but no agreement was reached." "Intensive efforts were made to reach agreement on a document facilitating the clarification of unresolved issues in connection with Iran's nuclear program," the IAEA said in a statement. Iran's top leader responded to the statements, insisting the Islamic Republic is not seeking nuclear weapons, saying they are "useless, harmful and dangerous." Supreme Leader Ayatollah Ali Khamenei spoke Wednesday after meetings with Iranian nuclear scientists and officials.
[More>>aljazeera.com; See also,

cbsnews.com (AP) February 22, "Iran leader: Having nuclear weapons 'a sin'"

:
TEHRAN - Iran's top leader insisted on Wednesday that his country is not seeking nuclear weapons, saying that holding such arms is a sin as well as "useless, harmful and dangerous." Supreme Leader Ayatollah Ali Khamenei spoke after meetings with Iranian nuclear scientists and officials. He did not mention a visit this week to Iran by the UN nuclear watchdog. The International Atomic Energy Agency team left Tehran on Tuesday without finding any way forward in attempts to persuade Iran to talk about suspected secret work on atomic arms...
---
02.22.12

Quran burning: Six killed in violent protests in Afghanistan

KABUL, Afghanistan, February 22 - At least, six people were shot dead and dozens wounded in protests in Afghanistan which flared for a second day on Wednesday in several cities over the burning of copies of the Quran, Islam's holy book, at NATO's main base in the country, officials said. The American embassy said its staff were in "lockdown" and travel had been suspended as thousands of people expressed fury over the burning, a public relations disaster for US-led NATO forces fighting Taliban militants ahead of the withdrawal of foreign combat troops by the end of 2014. The US government and the American commander of NATO-led forces in Afghanistan apologized after Afghan laborers found charred copies of the Quran while collecting rubbish at the sprawling Bagram Airbase, about an hour's drive north of Kabul. The apologies failed to contain the anger. Thousands of Afghans took to the streets again, chanting anti-American slogans and some raising white Taliban flags in the capital. [More>>timesofindia.indiatimes.com]
---
02.21.12 Azerbaijan arrests suspected attack plotters with ties to Iran and Hezbollah


BAKU, Azerbaijan (AFP) February 21 -
Police in Azerbaijan have arrested an unspecified number of people linked to Iran and to Lebanese militant group Hezbollah suspected of planning attacks in the country, state television said Tuesday. State broadcaster AzTV, quoting the National Security Ministry, said police had detained people linked to Iranian intelligence services and Hezbollah who intended to stage attacks on foreign citizens in the country. The report said the suspects had gathered intelligence on targets and bought explosives, guns and ammunition, but gave no further details. The reported arrests come after a car bomb last week critically injured an Israeli diplomat in New Delhi while Georgian officials defused a second device in Tbilisi. [More>>alarabiya.net]

---
02.21.12 At least 65 Syrians killed in fresh assault on Homs

February 21 -
Activists describe assault as heaviest since start of offensive on restive city by Bashar Assad's forces earlier this month. Shelling by Syrian forces on Tuesday killed at least 65 people in Homs, activists said, describing the attacks as the heaviest since the start of an assault on the restive city early this month. Activist Omar Homsi told DPA that more than thirty people were also wounded in the city's besieged neighborhoods of Baba Amr,Al-Khalidiyeh, and Inshaaat and the region of al-Kussair. He added that Syrian troops twice tried to enter Baba Amr but they could not do so because of fierce resistance by rebel forces.

Earlier on Tuesday, the Red Cross called for a daily two-hour cease-fire in Syria so that it can deliver emergency aid and reach people who are wounded or sick. "The current situation requires an immediate decision to implement a humanitarian pause in the fighting," said Jakob Kellenberger, the president of the Geneva-based International Committee of the Red Cross. "In Homs and in other affected areas, entire families have been stuck for days in their homes, unable to step outside to get bread, other food or water, or to obtain medical care," he said in a statement. The Red Cross said Monday that it has been negotiating with Syrian authorities and members of the opposition to agree a temporary cease-fire so that emergency aid can reach beleaguered parts of the country. "It should last at least two hours every day, so that ICRC staff and Syrian Arab Red Crescent volunteers have enough time to deliver aid and evacuate the wounded and the sick," said Kellenberger. [>haaretz.com]
---
02.21.12 Russian scientists grow flowers from 30,000-year-old seeds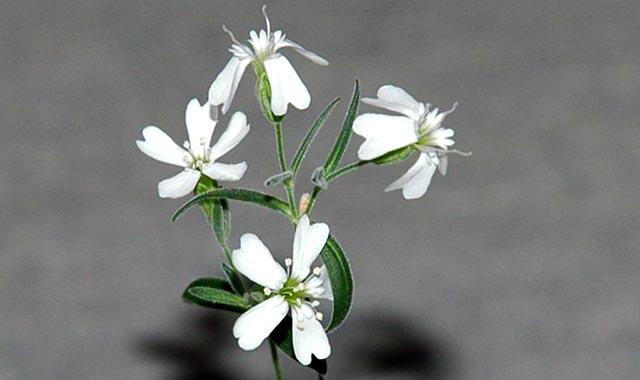 MOSCOW (RIA Novosti) February 21 -
A team of Russian scientists have resurrected a plant from 30,000-year-old seeds discovered in the Far Eastern permafrost in an unprecedented experiment marking a step towards unveiling the secrets of ancient life on Earth. The plant, the Silene Stenophylla, the oldest to be regenerated, is fertile, producing white flowers and viable seeds, the scientists said in an article published on Tuesday in the biweekly US magazine Proceedings of the National Academy of Sciences. "We consider it essential to continue permafrost studies in search of an ancient genetic pool, that of preexisting life, which hypothetically has long since vanished from the earth's surface," the article reads.

The experiment, carried out in the town of Pushchino in the Moscow Region, proves that permafrost serves as a natural depository for ancient life forms, the researchers said. The seeds were discovered 38 meters (125 feet) deep in permafrost on the bank of the River Kolyma in the Far Eastern Magadan Region. Seeds of ancient plants aged between 40,000 and 25,000 years have been previously discovered in the region, mainly in rodent nests, but scientists were unable to resurrect them. The seeds were firmly cemented together and often totally filled with ice in a kind of natural freezing chamber, which made any water infiltration impossible and helped preserve the seeds. The shape and color of the ancient plant were similar to today's distant relatives of the same flower, although with subtle differences in the shape of the petals and the sex of the flowers for, as yet, unknown reasons, the article said. [>en.rian.ru; Image:
Institute of Cell Biophysics of the Russian Academy of Sciences]
---
02.21.12

Children pressed to fight in Somalia


February 21 -
An international rights group says Somalia's militants and government forces are recruiting children to fight and in some cases to serve as "cannon fodder" for adult fighters. Human Rights Watch said in a report overnight that al-Shabab rebels have abducted children from their homes and schools and have taken girls to serve as wives. The group also says that government forces have used children as fighters. It called on African Union peacekeepers to release any child soldiers.
The group says Somalia's weak government has failed to hold anyone accountable. They called on militants to release child soldiers and protect schools from attacks. Somalia has not had a functioning central government for more than 21 years.
[>news.com.au]
---
02.21.12

NATO commander apologizes for soldiers' handling of Korans in Afghanistan
BAGRAM, Afghanistan, February 21 - Protests broke out and shock rippled through the country on Tuesday as accounts emerged of NATO personnel setting fire to bags filled with Korans and other sacred books of Koranic interpretation at the Bagram Air Base. The holy books were saved by Afghans working in the area, some of whom rushed screaming at two soldiers who were throwing the bags into an incineration pit, or reached into the fire to extract the volumes. A NATO spokesman said the books had been gathered at a detention facility for suspected insurgents and inadvertently sent for incineration. The NATO commander in Afghanistan, Gen. John R. Allen, issued
a profuse apology
"to the president of Afghanistan, the government of the Islamic Republic of Afghanistan, and most importantly, to the noble people of Afghanistan," that confirmed the episode, but portrayed it as absolutely unintentional.
[More>>nytimes.com; See related story,


cbsnews.com, February 21, "Official: Burned Qurans held extremist messages"
: KABUL - Muslim holy books that were burned in a pile of garbage at a US military base in Afghanistan had been removed from a library at a nearby detention center because they contained extremist messages or inscriptions, a western military official said Tuesday. The military official with knowledge of the incident said it appeared that the Qurans (Korans) and other Islamic readings were being used to fuel extremism, and that detainees at Parwan Detention Facility were writing on the documents to exchange extremist messages. He spoke on condition of anonymity because he was not authorized to discuss the incident. Parwan Detention Facility adjoins Bagram Air Field, a sprawling US base north of Kabul, where more than 2,000 angry Afghans demonstrated against the incident. The burning stoked anti-foreign sentiment that already is on the rise after a decade of war in Afghanistan. It also fueled the arguments of Afghans who claim foreign troops are not respectful of their culture or Islamic religion. "Die, die, foreigners!" the demonstrators shouted. Some fired rifles into the air. Others threw rocks at the gate of the base...
---
02.19.12

Iran cuts oil exports to French and British companies

(Reuters) February 19 -
Iran has halted sales of crude oil to British and French companies, according to a statement published Sunday on the Iranian ministry of petroleum's website, amid rising tensions over Tehran's controversial nuclear program.
Iran has stopped selling crude to British and French companies, the oil ministry said on Sunday, in a retaliatory measure against fresh EU sanctions on the Islamic state's lifeblood, oil. "Exporting crude to British and French companies has been stopped ... we will sell our oil to new customers," spokesman Alireza Nikzad was quoted as saying by the ministry of petroleum website. The European Union in January decided to stop importing crude from Iran from July 1 over its disputed nuclear program, which the West says is aimed at building bombs. Iran denies this. Iran's oil minister said on Feb. 4 that the Islamic state would cut its oil exports to "some" European countries.



The European Commission said last week that the bloc would not be short of oil if Iran stopped crude exports, as they have enough in stock to meet their needs for around 120 days. Industry sources told Reuters on Feb. 16 that Iran's top oil buyers in Europe were making substantial cuts in supply months in advance of European Union sanctions, reducing flows to the continent in March by more than a third - or over 300,000 barrels daily. France's Total has already stopped buying Iran's crude, which is subject to fresh EU embargoes. Market sources said Royal Dutch Shell has scaled back sharply. Among European nations, debt-ridden Greece is most exposed to Iranian oil disruption.

[More>>france24.com]

---
02.19.12

Deadly suicide bomb attack in Baghdad

February 19 -
Car bomb attack kills at least 15 people and wounds 21 at a checkpoint near a police training academy in Iraqi capital

.
A suicide car bomber has killed at least 15 people and wounded 21 others in an attack at a checkpoint near a police training academy in northeastern Baghdad. Police and hospital sources said on Sunday that the explosion in the Iraqi capital set many cars ablaze, a source at the scene said. The suicide bomber walked up to the main gate at the academy in a compound on Palestine street in east Baghdad, police sources told Al Jazeera Baghdad and neighboring areas have been plagued by a spate of suicide bomb
attacks
in recent weeks, often targeting the Shia community and killing dozens at a time.

[>aljazeera.com]

---
02.19.12

Bomb kills 8 anti-Taliban tribesmen in Pakistan

PESHAWAR, Pakistan (AP) February 19 - A bomb planted at a checkpoint manned by members of a Pakistani militia fighting a radical group similar to the Taliban exploded Sunday and killed eight militia members in northwest Pakistan, a government official said. The blast in the border region with Afghanistan shows the challenges that these militias and their Pakistani government supporters face as they try to purge the volatile border region of groups such as the Taliban and al-Qaeda who have grown in strength over the last decade. Tribal agency official Iqbal Khan said six more members of the militia were wounded in the incident which took place in the Tirah valley of the Khyber tribal region. The complex attack started when a bomb planted at the checkpoint was detonated by a timer, Khan said. Then as the militiamen were retrieving the bodies, the militants opened fired on them.



The militiamen escaped unhurt, but two of the militants were killed in the retaliatory fire. The militia was set up to fight a local radical group known as Lashkar-e-Islam, the tribal official said. Insurgents often target the militias, which they perceive as Pakistani government supporters. Pakistan has outlawed Lashkar-e-Islam, which wants enforcement of a Taliban-style version of Islamic law. Lashkar-e-Islam is not formally linked to the Pakistani Taliban. But it shares similar ideology with the Taliban and other militant groups in Pakistan's tribal regions along Afghan border. The group sometimes shares manpower and resources with other militants. The militia fighting Lashkar-e-Islam is composed of local tribesmen frustrated with the growth of Taliban-style groups in their territory. Such militias were started by the Pakistani government in its campaign against the Pakistani Taliban in the lawless tribal areas where the government has little or no control.

[>khaleejtimes.com]
---
02.19.12

Al-Qaeda links with Southeast Asia fraying

JAKARTA, Indonesia, February 19 - A top Indonesian terrorist suspect captured in the Pakistani town where Osama bin Laden was later killed insists he was unaware of the

al-Qaeda leader's presence there, according to the video of his interrogation obtained by The Associated Press. Alleged bomb maker Umar Patek also describes his frustration in re-establishing militant ties in his quest to go to Afghanistan. He had to make his own arrangements to fly to Pakistan and then waited there for months before a years-old militant contact finally got back to him. His remarks, if true, would further bolster evidence that Southeast Asia's Jemaah Islamiyah

terrorist movement, responsible for the 2002 Bali nightclub bombings, is now largely cut off from its long-standing al-Qaeda sponsorship. [>timesofindia.indiatimes.com]

---
NOTES


*Visitor statistics on maravot.com from 1&1. com. monthly visitors between 40,000-45,0000.
Privacy Policy
: We do not store any personal data from you. We have no way of knowing any vital information about you — not even your name. Third-party distribution: We do not distribute information about your site usage to any third party. We are not responsible for the content of links from our site. Usage data: supplied by our Web Hosting service, 1and1.com, which consists of usage reports, such as page views / impressions and web pages visited, visitors' servers and geographical data (ISP's and country of origin).

Maravot's Homepage



Launched: 10.25.04 / 11.02.04
—
| — | ♦
Updated: 2.19.12; 2.21.12; 2.22.12; 2.23.12; 2.24.12; 2.25.12; 2.26.12; 2.28.12; 2.29.12; 3.02.12; 3.03.12; 3.09.12; 3.12.12
Copyright © 1981-2012 Maravot. All rights reserved
Copyright © 1981-2012 Mel Copeland. All rights reserved
Background: tile from Cicero's villa (Marcus Tullius Cicero 106 B.C.- 43 B.C.)