---
12.07.06 Update, 12.06.06 Iraq group cites intelligence failures on violence
Washington (Reuters) December 6 – U.S. intelligence has failed to understand Iraq's Sunni insurgents and Shi'ite militias because of a lack of resources, language skills and experienced staff, a high-level panel said on Wednesday. The Iraq Study Group said in its report that agencies including the Pentagon's Defense Intelligence Agency have not done enough to map and dissect the insurgency, or to understand it on a national and provincial level. The group also said the intelligence community's knowledge of the organization, leadership, financing and operations of Shi'ite militias, and their relationship to Iraqi government security forces, has fallen short of what US policy makers need to know. [More>>thestar.com.my ;See also independent.co.uk, December 6, "Iraq panel urges military pull-out by 2008." and washingtonpost.com, December 6, "Panel: Iraq situation is 'grave and deteriorating.'"; and pdf copy of the "Iraq Study Group Report.; Update December 7, washingtonpost.com, "Bush: To win in Iraq, beat extremists."]
---
12.07.06 Eleven US troops killed in Iraq
BAGHDAD (AP) December 7 – The toll in one of the US military's deadliest days in Iraq rose to 11 Thursday when the military confirmed that another soldier had died in fighting west of Baghdad. At least seven Iraqis - six policemen and a 7 – year-old girl – were killed in a series of bombings and shootings. The US soldier was shot Wednesday while manning a machine gun nest on the roof of an outpost in Ramadi, 70 miles west of Baghdad, the capital of the volatile Anbar province, according to a Associated Press reporter on the scene. The death came on the same day that 10 other U.S. troops were killed in four separate incidents in Iraq, and a blue-ribbon panel in Washington recommended gradually shifting U.S. forces from a combat to a training role. [More>>guardian.co.uk]
---
12.07.06 Six Russian facilities hold licenses to work with polonium-210
MOSCOW (RIA Novosti) December 7 – Five Russian companies and the chemistry faculty of Moscow State University hold licenses to deal with substances containing polonium-210, the national nuclear watchdog said Thursday. After a lethal dose of the radioactive isotope was found in the body of Russian security service defector Alexander Litvinenko, who died in London two weeks ago, extensive investigations have been under way to detect the origin of the toxic substance; Moscow has flatly denied that the Po-210 used to kill Litvinenko could have come from Russia. Enterprises at the Federal Nuclear Center in the Volga city of Samara hold three licenses to handle Po-210, a uranium by-product, and two others are owned by Techsnabexport, the state-controlled uranium supplier and provider of uranium enrichment services, as well as one private company, Nuklon. [More>>rian.ru]
---
12.06.06 Top aide of Qaeda chief in Iraq killed
BAGHDAD, December 6 – A close aide of the head of Al-Qaeda in Iraq, Abu Ayyub al-Masri, has been killed by Iraqi security forces, national security advisor said Wednesday. "I would like to announce that our forces killed a few days ago Abu Taha, Abu Ayyub al-Masri's right-hand man," he said while talking to reporters, without giving any details on the incident. He said security forces were also slowly inching closer to Masri himself. "The noose is tightening around Masri as we have arrested several of his men," he said. He said Taha was the second top aide to Masri to be killed after Abu Omar al-Faruk who was shot dead earlier this year. [More>>thenews.com.pk]
---
12.06.06 Won surges to 9-year high
December 6 – The won climbed to a nine-year high of 916.40 won per dollar yesterday, as traders shunned the greenback on expectations that the U.S. Federal Reserve will lower borrowing costs. The local currency opened at 926.60 won per dollar, but quickly dropped below the 920-won level, raising alarm bells for both financial officials and exporters who say that the strong local currency will hurt the export-reliant economy. "The United States will likely freeze its key interest rate at the current level, or even lower the rate. On the other hand, the euro zone and Japan are set to raise borrowing costs early next year, making the dollar comparatively less attractive compared to other currencies," Song Tae-jung, a researcher at LG Economic Research Institute, said. [More>>koreaherald.co.kr ; See also thestreet.com, December 6 Jim Jubak editorial, "Fed has lost control over interest rates."

Editorial note: This report on South Korea's won contains the essence of the US economic problem concerning the ~$9 trillion US debt and its interest demands on the US economy. Among the concerns expressed in the "Iraq Study Group Report of December 6 is Recommendation # 72, "Costs for the war in Iraq should be included in the Presidentıs annual budget request, starting in FY 2008: the war is in its fourth year, and the normal budget process should not be circumvented. Funding requests for the war in Iraq should be presented clearly to Congress and the American people. Congress must carry out its constitutional responsibility to review budget requests for the war in Iraq carefully and to conduct oversight."

The Iraq War is estimated to have cost $1 trillion. It is not clear whether the $1 trillion is part of the $9 trillion US debt, because of the Bush policy of circumnavigating US laws. The consequences of Bush's irresponsible fiscal actions are measurable in interest rates set by the Federal Reserve. To finance the US debt, rates must be increased on US bonds, making them attractive to foreign central banks (China owns a large portion of the US debt). If the Federal Reserve reduces rates, US bonds lose their attractiveness and the US dollar drops as well. When the Federal Reserve increases interest rates (via the Prime Rate) the dollar becomes more attractive to foreign investors. This has a negative impact on the US economy, from the standpoint of making US exports more expensive and causing the cost of borrowing to increase, from home mortgages and credit cards to business expansion. Those who have lost their jobs and / or had their property repossessed may, perhaps, best appreciate the direct affects of the unconscionable US debt and its interest burden.

Mel Copeland
---
12.06.06 Thailand buries last, unidentified tsunami victims
December 6 – The last 110 unidentified victims of the Asian tsunami which struck two years ago have been buried today in an inter-religious ceremony in Thailand. Muslim and Roman Catholic priests joined Buddhist monks at the simple ceremony which took place at a cemetery two miles from the Khao Lak beaches where the giant waves struck in December 2004. The waves killed 5,395 people in Thailand, half of them foreign tourists, and almost 3,000 people are still missing.

Authorities were unable to identify the final bodies through DNA or dental records, but it is thought that the majority were Thai or migrant workers from Burma. Christian, Buddhist and Muslim prayers were said at the quiet ceremony because it was not known what religion the victims followed. Their bodies have been buried in big concrete chambers, from which they can be easily retrieved if they are ever identified. [More>>timesonline.co.uk]
---
12.06.06 Suicide bomber kills seven in Afghanistan
(AP) December 6 – A suicide bomber on foot blew himself up outside a compound for security contractors in southern Afghanistan today, killing two Americans and five Afghans, officials and witnesses said. The bomber struck as the men came out of the Kandahar compound of the US Protection and Investigations security company, said Rohullah Khan, an official with the company. Three others were wounded, he said. The area where the attack happened is located opposite the Canadian Provincial Reconstruction Team inside Kandahar city. The blast was the sixth suicide attack in Kandahar province in the last nine days. Provincial police chief Asmatullah Alizai said two foreigners, four Afghan policemen and a translator were killed. [More>>independent.co.uk]
---
12.06.06 Hamas smuggled $66 million in 8 months
December 6 – Hamas officials have managed to smuggle more than $66 million in cash through the Rafah border crossing in the past eight months, a member of the Hamas-led government revealed Wednesday. Meanwhile, sources close to the Hamas-led government claimed that Hamas representatives recently held talks with officials from the US Democratic Party at a secret location. The sources told the Bethlehem-based Maan News Agency that Hamas representatives have also been holding secret talks with European government officials, including Britain and France. [More>>Jerusalem Post]
---
12.06.06 Internet tycoon offers $1 billion for Mideast peace
JERUSALEM (Reuters) December 6 – In a new Middle East initiative, an Israeli businessman is offering the Palestinian prime minister $1 billion if he and his Israeli counterpart can sit down and reach a peace agreement. Billionaire businessman Avi Shaked, who made his fortune running Internet gambling sites, says he has lined up a consortium of international financiers who are ready to inject the money immediately if a deal is struck. An initial installment of $100 million would be made if Prime Minister Ismail Haniyeh, a leader of the Islamist militant group Hamas, and Israelıs Ehud Olmert can just manage to sit down and start talking. Odds on the initiative succeeding would appear to be slim. Hamas advocates the Jewish stateıs destruction and Israel regards the movement as a terrorist group. [More>>khaleejtimes.com]
---
12.05.06 Dozens killed in Baghdad attacks
December 5 – At least 36 people have been killed in shootings, mortar and bomb attacks in Baghdad, Iraqi officials have said. In northern Baghdad, at least 15 people died and several were injured when gunmen attacked a bus carrying civilian employees of a Shia religious group. Shortly afterwards, at least 15 people were killed and some 25 wounded in three car bomb blasts near a petrol station in a south-western district. [More>>bbc.co.uk ; See also thenews.com.pk, December 5, "44 killed in fresh Iraq attacks."]
---
12.05.06 Gates says US not winning war in Iraq
December 5 – Robert M. Gates, President Bush's nominee to be the next secretary of defense, told a Senate confirmation hearing today that "all options are on the table" in dealing with the situation in Iraq, and he said he does not believe that U.S. forces currently are winning the war there. Appearing before the Senate Armed Services Committee, Gates said in his opening remarks that he is "open to a wide range of ideas and proposals" in Iraq, and he pledged to consult urgently with military leaders, combat commanders in the field and members of Congress, among others, if confirmed. [More>>washingtonpost.com]
---
12.05.06 Russia: 'Impossible' to extradite poison suspects to Britain
December 5 – Russia will not extradite suspects in the Alexander Litvinenko case to Britain, its chief prosecutor said today. Prosecutor-General Yuri Chaika also insisted that the radioactive element used to poison the former spy could not have come from Russia. In what is likely to be seen as a setback for Scotland Yard's investigation into Mr. Litvinenko's death, Mr. Chaika said it would be "impossible" for British investigators in Moscow to arrest Russian citizens in connection with the case. Any Russian citizens suspected of involvement would be tried in Russia, he said.

His words contrasted with those of Prime Minister Tony Blair who insisted no political or diplomatic barrier would be allowed to stand in the way of the British investigation into Mr. Litvinenko's death. Home Secretary John Reid also insisted yesterday that politics would not hinder the inquiry and said the Russian authorities had promised their full support. Mr. Chaika did say that as part of their cooperation with British police, Russian prosecutors would question Andrei Lugovoi, a key witness in the inquiry. Mr. Lugovoi, a businessman and former KGB officer, met Mr. Litvinenko in a Mayfair hotel on the day he was allegedly poisoned. It is unclear what access the team of nine Scotland Yard officers currently in Russia will be given to that process. [More>>independent.co.uk]
---
12.04.06 Saudi Arabia detains 136 Qaida suspects
December 03 – Saudi Arabia announced on Saturday the arrest of 136 suspected Al-Qaida militants over the past three months in one of the largest crackdowns since it began battling Islamist extremists. The interior ministry said the suspects, most of them Saudis, were rounded up during a series of raids across the vast oil-rich kingdom, where presumed Al-Qaida militants launched a series of shootings and bombings in May 2003, many targeting Westerners.

Those detained were 115 Saudis and 21 foreigners, and included a cell which had been plotting a suicide bombing, abductions and killings, the ministry said in a statement carried by the official SPA news agency...The Saudi interior ministry said security forces seized "weapons, money in various currencies, documents," and communications and electronic equipment during the raids. [Full story>>naharnet.com ; See related story, msnbc.msn.com (AP) December 4, "Egypt arrests American in terror plot."]
---
12.04.06 Kandahar chaos leaves three dead as bombers attack Marine convoy
KANDAHAR, Afghanistan, December 4 (Kim Sengupta in Kandahar) – First, I heard a deafening crash as the suicide bomber drove his vehicle headlong into the Nato convoy. It was followed by a blast that roared through the crowded streets. Then the flames began to erupt. There was a burst of prolonged gunfire, a screeching of tires, and the screams of people as we ran for shelter a hundred yards away. As the sirens wailed and helicopter-gunships circled overhead, I could see that there was nothing much left of the suicide bomber amid the smouldering pile of blackened twisted metal which had been his car.

A British Land Rover had been catapulted on to the central reservation, landing right-side-up at a drunken angle, its machine guns sticking up in the air. Two other vehicles lay abandoned, both pockmarked with bullet holes. I was driving through Kandahar, a few hundred yards away when the attack took place. It was aimed at a British Royal Marines convoy returning to Helmand. Three civilians were killed, and 18 others were injured as were three of the marines. [More>>independent.co.uk]
---
12.04.06 Iran warns 10 papers could be shut for election
TEHRAN (AFP) December 4 – The Iranian judiciary has warned 10 mainly reformist newspapers they risk closure for the duration of the campaign for December municipal elections after promoting candidates before campaigning had begun, local media reported Monday. "Unfortunately several newspapers... have been promoting certain candidates before the start of the official campaign and a complaint has been laid against these newspapers," said a statement by Teheran prosecutors, according to the Ayandeh-Noh newspaper. The newspapers named included Etemad Melli, Kargozaran and Etemad—the remaining voices of moderates in Iran following the closure earlier this year of the centrist standard bearer Shargh. Also mentioned were smaller reformist titles Ayandeh-Noh and Hambasteghi as well as the now conservative Hamshahri which is owned by the Teheran municipality and was originally founded as a reformist title. "The editors of these newspapers must scrupulously respect electoral law," which bars any promotion of candidates before the official campaigning period for the municipal elections begins on December 7. [More>>khaleejtimes.com ; See related story, metimes.com, December 5, "Iran to fingerprint Americans on arrival."]
---
12.04.06 N.J. Taco Bell stays shut after E. coli outbreak
(AP) December 4 – Nineteen people in New Jersey have been sickened, two of them seriously, by E. coli infections, and a Taco Bell fast food restaurant in South Plainfield, N.J., remained closed today as health investigators sought the source of their illness. Stephanie Brown, an epidemiologist for Middlesex County, where most of the victims live, told The Associated Press today that 5 of the 19 people known to have contracted E. coli infections were in the hospital, and 2 of the 5 had developed hemolytic uremic syndrome, which can be fatal or cause permanent damage to the kidneys. Calls to the countyıs public health department today seeking further information were not immediately returned; neither were calls to Taco Bellıs corporate headquarters in Irvine, Calif. The health department scheduled a mid-afternoon news conference to report on the status of the outbreak. [More>>nytimes.com]
---
12.04.06 Venezuela's Chavez wins decisive victory
CARACAS, Venezuela, December 4 – By an overwhelming margin, Venezuelans reelected President Hugo Chavez on Sunday, further extending a presidency that began when the former paratrooper was swept into power eight years ago, intent on overturning Venezuela's old social order. Chavez will receive another six years in office to broaden his leftist revolution and contest American initiatives across Latin America. "Today is a new era," the fiery populist leader told screaming supporters. "

Venezuela is red, very red." With 78 percent of the votes counted by 10 p.m., electoral authorities announced that Ch?vez, 52, had secured 61.3 percent of the vote to 38.4 percent for Manuel Rosales, whose candidacy united a fractured opposition that included former guerrillas, industrialists and right-wing radicals, but had only four months to gather momentum. [More>>washingtonpost.com]
---
12.04.06 US urges Iraqis to pull back
BAGHDAD (Reuters) December 5 – America's top two officials in Iraq today urged Iraqis not to be sucked into a cycle of sectarian revenge killings that will "destroy you and your country" as police reported finding 50 bodies in the capital. The appeal came a day after UN Secretary-General Kofi Annan said Iraq was in the grip of a civil war and that he agreed with Iraqis who said life was worse now than it was under deposed president Saddam Hussein. Sectarian death squads have made Baghdad a killing field. The 50 bodies were all apparent victims of the tit-for-tat Shiite-Sunni bloodshed. An Interior Ministry official said they had gunshot wounds and most bore signs of torture. [More>>theaustralian.news.com.au]
---
12.03.06 Iraq unrest 'worse than civil war'
(AFP) December 4 – The unrest in Iraq was "much worse" than a civil war, United Nations Secretary General Kofi Annan told the BBC in an interview to be broadcast tomorrow. He said some Iraqis were right to think that they were worse off than under dictator Saddam Hussein, ousted from power after US-led forces invaded in March 2003. The UN chief voiced his regrets over the invasion, saying it could have been stopped had UN weapons inspectors been given more time to conduct their work, and he added that the wounds had still not healed in the UN.

On the sectarian violence between Sunni and Shi'ite Muslims in Iraq, Mr. Annan said: "When we had the strife in Lebanon and other places, we called that a civil war – this is much worse," he said. He described Iraq as being in an extremely dangerous situation and raised concerns about the Iraqis' ability to solve these problems by themselves. But Iraqi President Jalal Talabani today rejected Mr. Annan's idea of an international peace conference on Iraq, apparently leaving the idea dead in the water. Last Tuesday, Mr. Annan had suggested that the international community hold a broad-based peace conference to find a way out of the vicious sectarian struggle that has plunged Iraq into bloodshed. [>theaustralian.news.com.au ; See related stories, aljazeera.net, December 3, US Iraq raid kills child and women." and nytimes.com, December 3, "Homemade memorial is stirring passions on Iraq."]
---
12.03.06 Move over, Hoover
December 3 (Editorial by Douglas Brinkley, director of the Roosevelt Center at Tulane University) – Shortly after Thanksgiving I had dinner in California with Ronald Reagan's best biographer, Lou Cannon. Like many historians these days, we discussed whether George W. Bush is, conceivably, the worst U.S. president ever. Cannon bristled at the idea.

Bush has two more years to leave his mark, he argued. What if there is a news flash that U.S. Special Forces have killed Osama bin Laden or that North Korea has renounced its nuclear program? What if a decade from now Iraq is a democracy and a statue of Bush is erected on Firdaus Square where that famously toppled one of Saddam Hussein once stood? There is wisdom in Cannon's prudence. Clearly it's dangerous for historians to wield the "worst president" label like a scalp-hungry tomahawk simply because they object to Bush's record. But we live in speedy times and, the truth is, after six years in power and barring a couple of miracles, it's safe to bet that Bush will be forever handcuffed to the bottom rungs of the presidential ladder. The reason: Iraq.

...At first, you'd want to compare Bush's Iraq predicament to that of Lyndon B. Johnson during the Vietnam War. But LBJ had major domestic accomplishments to boast about when leaving the White House, such as the Civil Rights Act and Medicare/Medicaid. Bush has virtually none. Look at how he dealt with the biggest post-9/11 domestic crisis of his tenure. He didn't rush to help the Gulf region after Hurricane Katrina because the country was overextended in Iraq and had a massive budget deficit. Texas conservatives always say that LBJ's biggest mistake was thinking that he could fund both the Great Society and Vietnam. They believe he had to choose one or the other. They call Johnson fiscally irresponsible. Bush learned this lesson: He chose Iraq over New Orleans.

...When the stock market collapsed, Hoover, for ideological reasons, did too little. When 9/11 happened, Bush did too much, attacking the wrong country at the wrong time for the wrong reasons. He has joined Hoover as a case study on how not to be president. [Full story>>washingtonpost.com]
---
12.03.06 Islamic Jihad threatens to attack Israel 'in the coming hours'
December 3 – Islamic Jihad threatened to attack Israel "in the coming hours" on Sunday in retaliation for what it said was Israel's repeated violation of a week-old ceasefire in the Gaza Strip. "Calm is on the edge of collapse due to the continued Zionist violations and the attacks against our Palestinian people in the West Bank and Gaza," Abu Ahmed, a Gaza-based spokesman for the group's armed wing, said in a statement. "Nobody should blame [Islamic Jihad] for any reaction its brigades will take in the coming hours in response to the violations by the Zionist occupation." [More>>haaretz.com]
---
12.03.06 Putin wanted Blair to gag poisoned spy
December 3 – The Russian president, Vladimir Putin, has expressed his anger at Britainıs failure to gag Alexander Litvinenko in the final hours of his life, the cabinet has been told. Margaret Beckett, the foreign secretary, told ministers that the Russian government had "taken exception" to the poisoned former spyıs deathbed letter accusing the Putin regime of murdering him. This weekend a potential suspect — Andrei Lugovoi — admitted he had been contaminated with the radioactive poison polonium-210 but insisted: "Iıve been framed." Beckett, who spoke to her Russian counterpart before Thursdayıs cabinet meeting, said the Russians had ³seemingly failed to understand² that Litvinenko was under police supervision rather than in custody. [More>>timesonline.co.uk]
---
12.03.06 Update, 12.02.06 Grim hunt for hundreds killed in Philliipine typhoon
DARAGA, Philippines (Reuters) December 2 – Distraught survivors searched piles of bodies for the faces of their loved ones in the central Philippines on Saturday after landslides triggered by Typhoon Durian left hundreds dead. Durian moved into the South China Sea on Friday after affecting 800,000 people in the Philippines and was expected to weaken into a tropical storm before hitting Vietnam on Monday. Villages were engulfed on Thursday around Mount Mayon, an active volcano about 320 km south of Manila, when driving rain and winds of up to 225 kph dislodged tonnes of mud and boulders from the slopes.

The governor of Albay province, the worst-hit area, said a wall of water 6 feet high crashed down the volcano. "We lost everything," Fernando Gonzales told Reuters, adding 100 people had been killed by the torrent. The national disaster agency said a total of 303 people had died in eastern provinces, 285 in Albay alone. At least 293 people were missing. The toll was rising sharply as rescue workers, some using their bare hands, pulled corpses and body parts from the mud. [More>>thestar.com.my ; See current story, inq7.net, December 3, "Mayon operations shift to retrieval of bodies."; Update, inq7.net, December 3 (AFP) "800 dead or missing in Mayon mudslides."]
---
12.02.06 Ski resorts left hot and bothered by lack of snow
December 2 – It does not look good for Rosi Schipflinger. The slopes close to her Sonnenberg restaurant in the Austrian resort of Kitzbühel should be white, not a muddy brown. "Where are the queues for the ski lift?² she says with a glance at the skies that have yet to yield a single snowflake. Iım having to put out deckchairs on my terrace." Similar stories are emerging from ski communities across the Alps, where the warmest autumn on record is posing a threat to one of the great European traditions: the pre-Christmas downhill season. At the same time, with the weak dollar, British ski operators are experiencing a surge in demand for skiing holidays to North America, where snow conditions are said to be the best for 15 years.

Marion Telsnig, spokeswoman for Thomson Ski and Crystal Ski, said: "There has been good snow over there for three weeks, so our holidays there have been selling well." In most Alpine countries the first weekend of December usually brings a rush of visitors to the slopes. But now, if climate experts are to be believed, aprés-ski may take on a more ominous meaning. "Within the next 15 years or so it will be impossible to find a continuous snow blanket below 1,500m," Helga Kromp-Kolb, of the University of Natural Resources in Vienna, says. "In 30 to 40 years ski regions below 2,000m will no longer exist." [More>>timesonline.co.uk ; See related story, independent.co.uk, December 2, "Eco-catastrophe: The Cairngorms."]
---
12.02.06 French presidential candidate condemns Hezbollah lawmaker's anti-Israel remarks
December 2 – French presidential candidate Segolene Royal, visiting the Middle East on Saturday, condemned comments by a Lebanese Hezbollah legislator who compared Israel's former occupation of south Lebanon to the Nazi occupation of France. The Socialist Party former family minister is touring the Middle East to show voters at home that she can represent France in the international arena. Her trip began Thursday in Lebanon, and it continues through the weekend with visits to Jordan, Israel and the Palestinian Authority.

A meeting with Lebanese lawmakers Friday posed several potential pitfalls for Royal, whose comments and reactions were being carefully scrutinized back home. Hezbollah legislator Ali Ammar took the microphone and compared Israel's 1982-2000 occupation of south Lebanon to the occupation of France by the Nazis during World War II. "The Nazism that spilled our blood and usurped our independence and sovereignty was no less wrong than the Nazism that occupied France," Ammar said, in comments translated from Arabic into French for reporters covering Royal's trip.

Royal had no immediate reaction to the comments on Friday, surprising some observers. She condemned them a day later, explaining that neither she nor the French ambassador to Lebanon had heard them at the time. She called the comments "unacceptable, abominable and hateful," and said she "would have left the room" if she had heard them. Royal and her entourage had a different translator than the one provided for journalists. [More>>haaretz.com ; See background story, spiegel.de, November 27, "France's female presidential candidate is building a political machine."]
---
12.02.06 Musharraf, Ahmadinejad discuss gas price on phone
ISLAMABAD, December 2 – President General Pervez Musharraf on Saturday talked to Iranian President Mahmud Ahmadinejad on telephone and discussed measures to expedite the US $ 7 billion Iran-Pakistan-India gas pipeline project. The two leaders agreed to remove impediments in the 2600 km gas pipeline project that aims at supplying natural gas from Iran to Pakistan and then onwards to India. Both leaders also discussed the tariff issue and called for an early resolution of the gas price mechanism and commencement of the project. President Musharraf said the project will be a win-win for the people of the two countries and will further strengthen their strong brotherly ties. [>thenews.com.pk]
---
12.01.06 Radiation hits second man
LONDON, December 1 – An Italian academic who met former Russian spy Alexander Litvinenko on the day he was allegedly poisoned has tested positive for radiation. Mario Scaramella was found to have a "significant quantity" of Polonium-210 in his body. He is the first person to test positive since Mr. Litvinenko's death last week sparked a radiation alert. According to Sky News sources, Mr. Scaramella has been taken to University College Hospital in central London for treatment. Mr. Litvinenko, 43, was also treated at UCH where he died following an illness which transformed his physical appearance. [More>>sky.com]
---
12.01.06 US and Iraqi forces fight gunmen in capital
BAGHDAD (Reuters) December 1 – Iraqi troops backed by US attack helicopters fought militants for several hours in central Baghdad on Friday as new figures showed a leap in the number of Iraqis killed in violence in November. Two Apache helicopters firing anti-missile flares swooped over Fadhil neighborhood, a Sunni insurgent stronghold in one of the oldest parts of the capital, amid the slow thump of heavy machinegun fire, witnesses said. On the ground, US and Iraqi troops, raiding the area's narrow alleyways in a hunt for insurgent hideouts, clashed with gunmen who killed one Iraqi soldier and wounded five, an Interior Ministry official said.

The Defence Ministry said 43 people were detained and a house was found that appeared to be a guerrilla field hospital. While Iraqi Prime Minister Nuri al-Maliki received strong backing from US President George W. Bush on Thursday, he remains under pressure to get tougher with Sunni insurgents and Shi'ite militias who have created virtual no-go zones in the capital and are blamed for thousands of deaths. [More>>thestar.com.my]
---
12.01.06 Mexico swears in new leader, quickly
MEXICO CITY, December 1 – It was not pretty, but Felipe Calderón, the new president of Mexico, managed to take the oath of office in Congress today, while leftist lawmakers whistled and catcalled and the losing leftist candidate staged a huge protest march down the central avenue of the capital. Mr. Calderón and members of his conservative National Action Party defeated attempts by the leftist Democratic Revolution Party to block the entries to the Congress. With his own partisans crowding the dais, the new president and his predecessor, Vicente Fox, were spirited in by bodyguards through a door near the front of the chamber at 9:50 a.m. Mr. Calderón quickly took the oath of office, and Mr. Fox handed over the traditional presidential sash and left the chamber. The entire ceremony lasted four minutes. [More>>nytimes.com]
---
12.01.06 Huge Hezbollah rally calls for Lebanon government to quit
BEIRUT, December 1 – Hundreds of thousands of protesters from Hezbollah and its pro-Syrian allies descended on downtown Beirut on Friday in a peaceful but noisy protest to force the resignation of U.S.-backed Prime Minister Fuad Siniora, who was holed up in his office under heavy guard. The protesters created a sea of Lebanese flags that blanketed the downtown and spilled onto the surrounding streets. Many chanted slogans demanding Siniora's resignation amid the deafening sound of Hezbollah's revolutionary and nationalist songs, but no clashes were immediately reported. Lebanon's Christian opposition leader Michel Aoun told the rally in Beirut that Siniora and his cabinet have to resign. [More>>haaretz.com]
---
12.01.06 UN court jails Sarajevo siege general for life
THE HAGUE (AFP) November 30 – The appeals chamber of the UN war crimes court on Thursday handed down an unprecedented life sentence to Bosnian Serb general Stanislav Galic for overseeing the bloody 44-month siege of Sarajevo. Presiding judge Fausto Pocar said the 20-year sentence a lower court had handed down in 2003 against Galic was "plainly unjust" and replaced it with life imprisonment, the maximum sentence the court can hand down. It was the first time a person before the International Criminal Tribunal for the former Yugoslavia (ICTY) had been definitively sentenced to life imprisonment. Earlier life sentences handed down by the lower courts have all been reduced on appeal. The 44-month siege of the Bosnian capital – the longest such blockade in post-war Europe – began in April 1992 and turned into what prosecutors here described as a "medieval hell." [More>>turkishpress.com]
---
12.01.06 Three more Egyptians suspected of having bird flu
CAIRO (AFP) December 1 – A woman and her two children are suspected of contracting the deadly H5N1 strain of bird flu in Upper Egypt, a veterinary official quoted by the official MENA news agency said Thursday. The 25-year-old mother, her 12-year-old son, and daughter, 10, from a village in Sohag governorate, were hospitalized after showing the first symptoms of the sickness, the province's veterinary services chief Mohammed Al Masri told the agency. They are currently undergoing tests to determine whether they are suffering from H5N1, which has killed seven people in Egypt this year, he added.

"Preventive measures have been taken and samples were taken from poultry raised at their home before the animals were killed. The house and chicken coops were disinfected," Masri added. Egypt – the Arab world's most populous state – is on a major route for migratory birds and has seen the third highest number of H5N1 cases after Indonesia and China according to Dr. David Nabarro, the UN official charged with battling bird flu. [More>>metimes.com]
---
11.30.06 Swirling with shadows
November 30 – This spectacular image of Saturn's clouds looks obliquely across the high northern latitudes. The Sun is low on the horizon here, making the vertical extent of the clouds easier to see. Cloud bands surrounding the vortex at lower left rise above their surroundings, casting shadows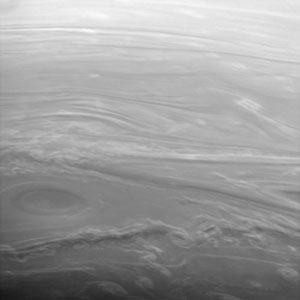 toward the bottom of the image. Some motion blur is apparent in this view.

The image was taken with the Cassini spacecraft narrow-angle camera using a spectral filter sensitive to wavelengths of infrared light centered at 938 nanometers on Oct. 30, 2006. Cassini was then at a distance of approximately 1.2 million kilometers (700,000 miles) from Saturn and at a Sun-Saturn-spacecraft, or phase, angle of 142 degrees. Image scale is 7 kilometers (4 miles) per pixel. [More>>jpl.nasa.gov]
---
11.30.06 New poison claim adds twist to Litvinenko death probe
November 30 – The mystery surrounding the death of the former KGB agent Alexander Litvinenko deepened today when it emerged that Yegor Gaidar, the former Russian prime minister, may also have been poisoned. Litvinenko, a longstanding critic of President Vladimir Putin, died in a London hospital last week. Doctors revealed that he had been poisoned with the radioactive isotope polonium-210, traces of which since been found at about a dozen locations in the UK and on two British Airways aircraft used on the London-Moscow route.

Mr. Gaidar, Russia's first post-Soviet premier under Boris Yeltsin who is still critical of Mr. Putin, fell ill last Friday, the day after Litvinenko's death, during a trip to Dublin to promote a new book. His daughter, Maria, told the Noviye Izvestia newspaper that he had had a simple breakfast of fruit salad and tea shortly before he collapsed. "I went up to him. He was lying on the floor unconscious. There was blood coming from his nose, he was vomiting blood. This went on for more than half an hour," she said. [More>>timesonline.co.uk]
---
11.30.06 Iraq panel recommends US move away from combat role
WASHINGTON (Reuters) November 30 – The Iraq Study Group has decided to recommend the US military transition from a combat to a support role in Iraq roughly over the next year, a source familiar with the panelıs deliberations said. "The main thing is (the group is) calling for a transition from a combat role to a support role," said the source, who spoke on condition that he not be named. "Itıs basically a redeployment."

The source said the idea was to shift US combat forces both to bases inside Iraq as well as elsewhere in the region as the military gradually moved away from combat operations, adding that this should happen over the next year or so. The New York Times earlier reported that there was no timetable for the proposed US pullback, but the source said: "there is a kind of indication in the report as to when that ought to be completed ... sometime within the next year." The independent, bipartisan group also decided to call for a regional conference that could lead to direct US talks with Iran and Syria, both accused by the United States of fomenting violence in Iraq, the source added. [More>>khaleejtimes.com]
---
11.30.06 Bush backs Iraq PM, says no US "graceful exit"
AMMAN (Reuters) November 30 – US President George W. Bush strongly backed Iraq's prime minister on Thursday, saying Iraqi forces would be prepared more quickly to take over security and that Washington was not looking for a "graceful exit." Bush supported Nuri al-Maliki as the "right guy" for Iraq at talks in Jordan amid spiralling sectarian bloodshed between Sunni and Shi'ite Muslims that has overshadowed an already intractable Sunni insurgency in Iraq. "Part of the prime minister's frustrations is that he doesn't have the tools necessary to take care of those who break the law," Bush said after the talks. "We talked today about accelerating authority to the prime minister so he can do what the Iraqi people expect him to do," Bush told a joint news conference with Maliki. US troops were in Iraq to "get the job done" and would stay as long as the Baghdad government wanted them there. [More>>thestar.com.my ; See related story, thenews.com.pk, November 30, "Bodies pile up in Baghdad as Bush meets Maliki": BAGHDAD: Baghdad's overflowing morgues welcomed another grim daily harvest of bullet-riddled corpses on Thursday as Prime Minister Nuri al-Maliki met US President George W. Bush and vowed to halt the violence. Iraqi security officials said they had recovered the bodies of 58 murder victims in Baghdad over the previous 24 hours – a US spokeswoman confirmed 49 – and that a mass grave holding 28 corpses was found north of the city. Six civilians were killed in sectarian fighting around Baquba, north of the capital, and two police were killed by insurgents in the western city of Fallujah, police said. These latest victims of Iraq's vicious sectarian conflict formed a gloomy backdrop to a crisis meeting in neighboring Jordan between Bush and Maliki, whose embattled unity government has been undermined by the bloodshed...
---
11.30.06 British pound hits US $1.9562, highest since 1992
LONDON (AP) November 30 – The sagging US dollar fell Thursday to its lowest level against the British pound since 1992. The pound hit US$1.9562 in morning trading, its strongest showing against the dollar since September 1992, before Britain crashed out of the European Exchange Rate Mechanism. The pound last reached the US $2 level on Sept. 8, 1992. [More>>thestar.com.my]; See more details at telegraph.co.uk, November 30, "Sterling hits 14-year high."]
---
11.30.06 Kim to lose iPod privileges
November 30 – Kim Jong-il is to have his access to iPods and other desirable gadgets cut off as part of US efforts to target sanctions directly at the North Korean leader and his power base. Aside from his own personal use, Kim is said to use gifts of Western consumer goods to reward loyal government officials. So, the apparent US logic goes, restricting his access to such goods will help to erode his power base. Aside from iPods, a list of items targeted by the US and obtained by the Associated Press, includes Rolex watches, cognac, luxury cars and plasma-screen televisions. Other items on the list are cigarettes, works of art, Harley Davidson motorbikes and even jet skis. [More>>aljazeera.net]
---
11.29.06 Iraqi president says security deal has been reached with Iran
TEHRAN (AP) November 29 – Iraq's president said Wednesday he had reached a security agreement with Iran, which the United States accuses of fueling the chaos in the war-torn country. Iran's president called on countries to stop backing "terrorists" in Iraq and for the Americans to withdraw. Tehran is believed to back some of the Shiite militias blamed in the vicious sectarian killings that have thrown the country into chaos.

The United States has said the Iraqi government should press Iran to stop interfering in its affairs in a bid to calm the violence. Presidents Jalal Talabani of Iraq and Mahmoud Ahmadinejad of Iran held talks Wednesday hours before US President George W. Bush was due to meet with the Iraqi prime minister in Jordan in talks aimed at finding a solution to Iraq's spiraling bloodshed. Talabani gave no details on the security agreement with Iran, and Ahmadinejad made no mention of any deal at a joint press conference in Tehran. [More>>haaretz.com ; See related story, msnbc.msn.com, November 29, "Ahmadinejad sends letter to Americans."]
---
11.29.06 Five young girls killed in US attack on Iraqi insurgents
November 29 – Five young girls were among six Iraqis killed by US forces yesterday after troops used tanks and machine guns to attack what they said was a house occupied by insurgents. Fighting broke out in the city of Ramadi, considered a stronghold of the anti-US insurgency, after a US patrol discovered a roadside bomb in the Hamaniyah section of the city. The military said that as the patrol worked to remove the bomb, two insurgents opened fire on them from the nearby house. The soldiers fired back with tanks and machine guns. When they later entered the house they found the bodies of the young girls. A sixth female was apparently also wounded but declined treatment.

Soldiers found the body of one man, presumed to have been one of two suspected insurgents running into the house. A statement from the US military said the body of the other man seen running into the house may have been removed by other fighters. "In a very tragic way, today reminds us that insurgents' actions throughout Iraq are felt by all," said the military spokesman Lt. Col. Bryan Salas. [More>>independent.co.uk ; See related story, bbc.co.uk, November 29, "Iraq violence: Facts and figures."]
---
11.29.06 Pope makes further Muslim-Christian gesture
EFES, Turkey (Reuters) November 29 – Turkey on Wednesday praised the conciliatory tone of Pope Benedict during his visit to the predominantly Muslim country and his apparent new support for Ankara's bid to join the European Union. Celebrating mass at a shrine in southwestern Turkey where legend says the Virgin Mary lived out her last days, Benedict stressed that a common devotion to the mother of Jesus Christ is another link binding Christians and Muslims. As Benedict continued his four-day visit, Turkey focused on his gestures on arrival on Tuesday: his apparent support for Ankara's bid to join the European Union and praise for Islam after a recent speech Muslims found insulting. "This is a big warning for conservative politicians who think the EU is a Christian club," wrote daily Milliyet columnist Guneri Civaoglu.

At the NATO summit in Riga, Italian Prime Minister Romano Prodi said his Turkish counterpart Tayyip Erdogan had told him he was "very satisfied" with the start of the Pope's trip. Benedict said in his sermon: "From here in Ephesus, a city blessed by the presence of Mary Most Holy – who we know is loved and venerated also by Muslims – let us lift up to the Lord a special prayer for peace between peoples." [More.>>thestar.com.my]
---
11.29.06 Climate 2100: cool for UK?
November 29 – The bad news is that global warming is set to make the world largely uninhabitable. The good news is that Britain could become the most desirable place on Earth. Assuming the bleak prophecy for the future of the planet is true, a leading climate change expert says the UK would be one of the few areas able to feed itself.

Professor James Lovelock was among the first to warn of the dangers of global warning. According to The Times, Professor Lovelock believes the Earth will be able to support only 500 million people, a sixth of the current population. His scenario sees people moving north to get away from increasingly hot regions such as central Europe. But, he tells the paper, Britain – as a small island – will remain cool enough to sustain a modern nation. "The summer of 2003 will be typical of conditions in 2100," he said. "The British Isles may be a very desirable bit of real estate because we are surrounded by the sea." His Gaia theory suggests the world will pull through - but it will take 200,000 years. "We are not all doomed. An awful lot of people will die but I don't see the species dying out." [>sky.com]
---
11.27.06 Olmert: Palestinians can achieve independent state fhrough talks
November 27 – Israeli Prime Minister Ehud Olmert today said he hoped to revive long-stalled peace efforts with the Palestinians, saying that they would be able to achieve an independent state in the West Bank and Gaza Strip through talks with Israel. In what was billed as a major policy speech, Olmert said that Palestinians stood at a "historic crossroads" and could choose to continue on the path of violence or peace. If they choose the peace path, Israel will ease checkpoints and release frozen funds to the Palestinian Authority.

"We will agree to leave large territories and dismantle settlements that we established," he said. "We will be willing to do this in exchange for real peace." He also said Israel will release "many Palestinian prisoners" in return for the release of an Israeli soldier. The capture of the soldier, Cpl. Gilad Shalit, on June 25 sparked a widescale Israeli offensive in the Gaza Strip. Palestinian militants demanded that Israel release hundreds of prisoners in exchange for Shalit, a demand Israel had publicly rejected. [More>>independent.co.uk ; See also, Jerusalem Post, November 27, "Haniyeh: Palestinians, W. Bank, Gaza are 'one people.'" : ...Haniyeh called on Israel to stop its operations in the West Bank. "The Palestinians are one people, and a distinction can't be drawn between the West Bank and the Gaza Strip," Haniyeh said. Meanwhile, Hamas spokesman Ghazi Hamad said that Prime Minister Ehud Olmert's offer of territory in exchange for a "true peace" was insufficient, and failed to specify the borders of any future Palestinian state. Olmert's speech at the memorial ceremony for former prime minister David Ben-Gurion, in which Olmert vowed to give away territory, evacuate settlements, and free Palestinian security prisoners in exchange for peace, provoked harsh criticism from right-wing activists and MKs on Monday...
---
11.27.06 Survivors tell Saddam trial of torture and murder
BAGHDAD (AFP) November 27 – Witnesses at Saddam Hussein's genocide trial in Baghdad described Monday how they survived the killing of dozens of villagers by Iraqi forces during the 1988 military campaign against the Kurds. The session resumed after a two-week break with witness Taimor Abdallah Rokhzai telling the court how Kurdish villagers were taken out into the desert and shot by soldiers.

"There was a trench there and we were lined up and a soldier was shooting at us," said the smartly dressed young Kurd who now lives in Washington. "I saw bullets hitting a woman's head and her brain coming out. I saw the pregnant woman shot and killed," added Rokhzai, who was 12 at the time. "It was horrible."

Rokhzai watched his mother and sister and dozens of others shot dead as he was hit in the shoulder and fell into a meter-deep trench filled with bodies. "Then suddenly it stopped and it was quiet. I was waiting to die and my whole body was covered with blood, and the soldiers went away," he continued, describing how he then scrambled out of the pit and fled across a landscape of trenches filled with corpses. He was eventually helped by a desert tribesman who hid him for several years before he returned to the north of the country, where word spread that a child had survived a massacre. [More>>metimes.com]
---
11.27.06 Talabani seeks Iran's full help to stabilize Iraq
TEHRAN, November 27 – Iraqi President Jalal Talabani called Monday for Iran's "comprehensive" help to stem violence in his war-torn country at the start of a two-day visit to Iraq's Shiite-dominated eastern neighbor. "We need Iran's comprehensive help to fight terrorism, restore security and stabilize Iraq," Talabani told reporters on his second visit to Iran, which Washington accuses of fueling sectarian violence in Iraq. Ahmadinejad vowed to cooperate as the two leaders opened talks, saying, "We will help our Iraqi brothers with all that we can to implement and reinforce security in Iraq." Talabani, who is also due to meet with Iranian supreme leader Ayatollah Ali Khamenei on Tuesday, said his visit to Tehran was aimed at "negotiating for the expansion of ties in all fields." [More>>thenews.com.pk]
---
11.27.06 Afghan suicide attack kills two NATO soldiers
KANDAHAR, Afghanistan (AFP) November 27 – A suicide car bomb killed two soldiers travelling in a convoy of the NATO-led International Security Assistance Force in southern Afghanistan Monday, a military spokesman said. "There has been a suicide vehicle attack just east of Kandahar city... on an ISAF convoy," Squadron Leader Jason Chalk told AFP. "Two ISAF soldiers have been killed."

The city has seen the most of a spate of suicide bombings in Afghanistan this year blamed on the insurgent Taleban movement that rose to power from Kandahar province in 1996 before being driven from power five years later. The force of 31,000 soldiers drawn from 37 nations does not release the nationalities of its casualties, leaving that to the home country. Kandaharıs police chief said another NATO soldier was also wounded along with a Kuchi nomad, but ISAF could not immediately confirm this. [More>>khaleejtimes.com]
---
11.27.06 RMB breaks 7.85 mark against USD
BEIJING (Xinhua) November 27 – The value of the Renminbi (RMB) against the U.S. dollar hit a new high on Monday, with the central parity rate at 7.8402 yuan to one dollar, breaking the 7.85 mark. This signifies that RMB value has risen by 5.31 percent since July 21, 2005, when the Chinese government launched the reform of the exchange rate system to allow the yuan to float against the US dollar within a daily 0.3 percent band from the official central parity rate. The appreciation followed previous records on Nov. 9 when the central parity rate hit 7.8697, breaking the 7.87 mark, and Nov. 23 when it was 7.8596, breaking the 7.86 mark. The exchange rate was set at about 8.27 yuan per US dollar before the reform. [More>>xinhuanet.com]
---
11.27.06 Second confirmed bird flu outbreak in S. Korea
SEOUL, South Korea, November 27 – A second outbreak of bird flu has been detected in Seosan, about 140 kilometers north of Iksan where the fatal H5N1 led to a massive culling of poultry and other animals. Provincial officials said the sick chickens were hatched from eggs distributed in mid-November from a breeding farm in Iksan, North Jeolla Province. But the authorities have not yet confirmed whether the Seosan chickens were infected with the highly virulent strain. "Preliminary tests indicate the virus of being a harmless strain," the Ministry of Agriculture and Forestry said in a statement.

To prevent the spread of the virus, quarantine officials have so far destroyed about 100,000 chickens and ducks within a 500-meter radius of Iksan, which is about 250 kilometer south of Seoul. Officials confirmed the H5N1 virus in the Iksan poultry on Saturday. The ministry said the government plans to cull a total of 236,000 birds, in addition to other animals such as pigs, dogs and cats in the area by Thursday. About six million eggs will also be destroyed. [More>>koreaherald.co.kr]
---
11.27.06 Burma 'closes' Red Cross offices
November 27 – The Red Cross says Burma's government has ordered it to close five field offices in the country, severely curtailing its humanitarian work there. The offices, some of which deal with victims of conflict in Burma's border areas, now face closure, it said. The Red Cross also says it will remain barred from visiting jails, said to include some 1,000 political prisoners. Humanitarian work for some of Burma's most vulnerable people was now in jeopardy, the organisation said. A spokeswoman for the International Committee of the Red Cross (ICRC) said the organisation was puzzled by the Burmese government's actions. [More.>>bbc.co.uk]
---
Copyright © 1981-2006 Maravot. All rights reserved
Copyright © 1981-2006 Mel Copeland. All rights reserved
Painting of Apple by Mel Copeland, early 70's
Background: tile from Cicero's villa (Marcus Tullius Cicero 106 B.C. - 43 B.C.)