9.24.08 Questioning the talking heads
SAN FRANCISCO, September 23 - We have all heard the testimony of the Federal Reserve Chairman Ben Bernankie and Secretary of the Treasury Henry Paulson who want to assume the debts of failed banking and investment brokers on your behalf. They don't want any oversight, they want to add $700 billion to the already out-of-control national debt to $11.3 trillion, and they want you to believe that in the role of "il Duce" Paulson will do a better job in resolving the crisis, though he helped create it.

According to ABC News "Good Morning America" September 24, Paulson received $140 million in compensation in his last two years with Goldman Sachs (until June 2006, when he joined the Bush administration as Secretary of the Treasury). Wikipedia.org says, "His compensation package, according to reports, was $37 million in 2005, and $16.4 million projected for 2006." Can Paulson be trusted? He worked in consonance with the same principals of brokerage houses and Wall Street that engineered the current collapse of the US financial system. We can now better understand why he wants no limitations on executive compensation of "bailed out" companies.

PBS's Paul Simon has commented on this new arrangement, as an expert, though his blog (http://www.pbs.org/newshour/businessdesk/) claims no expertise in economics, only literature and journalism. In his business desk blog, "Ask Paul," I posed the following question having to do with the annual interest on the projected $11.3 trillion national debt. The question seems more relative now since the entire problem being discussed today is about interest (on your mortgage loans, etc.) and the bad debt it created:

9.23.08


Dear Mr. Simon,

As an expert on financing I hope you will be able to quickly answer this question..:

 While everyone knows that the $700 billion bailout will be added to our national debt, where the debt ceiling has been raised to $11.3 trillion, no one has talked about the annual interest on the new $11.3 trillion, as compared to the previous interest of $431 billion against a 2008 debt of $9.3 trillion. Is it possible that the interest on the $11.3 trillion could exceed annually the $700 billion being "borrowed"?

Also, what affect will the increased "borrowing" have on the sale of US bonds, their interest rates and our mortgage and credit card rates?

Mel Copeland
---
9.24.08 F.B.I. looks into 4 firms at center of the economic turmoil
WASHINGTON, September 24 - The Federal Bureau of Investigation, under pressure to look at possible criminal activity in the financial markets, is expanding its corporate fraud inquiries in the wake of the tumult in the last 10 days, officials said Tuesday. The F.B.I. has now opened preliminary investigations into possible fraud involving the four giant corporations at the center of the recent turmoil — Fannie Mae and Freddie Mac, Lehman Brothers and the American International Group, The Associated Press reported.
A government official, speaking on condition of anonymity because he was not authorized to discuss the issue publicly, said it was "logical to assume" that those four companies would come under investigation because of the many questions surrounding their recent collapse...Senator Patrick J. Leahy, the Vermont Democrat who leads the committee, told Mr. Mueller that "obviously everybody's concerned where the US government's on the hook" for up to $1 trillion in bailout costs. "And if people were cooking the books, manipulating, doing things they were not supposed to do, then I want people held responsible. And I suspect every American taxpayer — I don't care what their political background is — would like them held responsible," he said. [Full story>>nytimes.com]
---
9.24.08 Bernanke tells Congress that US economy is faltering
September 24 - The key legs that have propped up the US economy so far this year appear to be weakening, Federal Reserve Chairman Ben S. Bernanke said today, as he laid out a set of major risks and headwinds American consumers and businesses face in the months ahead. Foremost among them is the tightening of credit conditions, Bernanke told the Joint Economic Committee in his second consecutive day of congressional testimony.
Bernanke repeated his call for massive government purchases of shaky mortgage assets as a move to free up lending in the nation's financial sector and keep credit flowing through the economy. He urged Congress to address the "grave threats" to the economy, again endorsing the $700 billion bailout proposal by the Bush administration. President Bush is considering whether to address the nation tonight, a White House aide said. [More>>washingtonpost.com; See also:

cnn.com, September 24, "Bernanke: Wall Street crisis threatens to drag down economy" : Federal Reserve chief Ben Bernanke warned Wednesday that the financial crisis could drag the US economy into a deeper downturn and urged Congress to take action on a proposed bailout package..."The intensification of financial stress in recent weeks, which will make lenders still more cautious about extending credit to households and business, could prove a significant further drag on growth," he said. "The downside risks to the outlook thus remain a significant concern." The nation is facing its most serious financial and economic crisis since the end of World War II, he said.
Bernanke explained how the credit crisis is rippling out through the economy. He said it has gotten harder for businesses to get the loans they need to create jobs, and for consumers to get loans to buy new vehicles - hurting both automakers and auto workers. Further, he said that the lack of mortgage credit will further push down home prices, reduce home equity and cut into consumers' ability to borrow against their home and make purchases.
In fact, Bernanke said the current problems can be traced back to rising mortgage foreclosure rates and falling home prices, which have cut into the value of mortgage-backed securities and forced banks to take charges that dig into the capital they use to make loans. "I realize it's a very complicated story," Bernanke said. "Banks are holding all these complex hard to price securities. This approach is one way to address the problem."...

koreaherald.co.kr, September 24, "Shadow over US-invested real estate" : SEOUL, Korea - Large scale property development projects in Korea could face difficulties due to the US financial crisis, industry officials said yesterday... Before Lehman Brothers filed for bankruptcy, the company had been planning to invest in GS Engineering and Construction's development project in Ansan, Gyeonggi Province. For the project, which is estimated to cost 3.5 trillion won ($3 billion), Lehman Brothers had agreed to provide 40 percent of the capital to set up a special-purpose company in partnership with GS E&C. However, the US firm's bankruptcy has left the Korean construction firm without an investor...Another project likely to experience troubles due to Lehman Brothers' bankruptcy is the development of the Nasan Department Store in Seoul...
"Even if Lehman Brothers puts all its Korean assets up for sale, there is unlikely to be a widespread effect on the local market, as it has very few properties," Hong said. She added that as Korea's property development is relatively sheltered from outside factors, recent developments are unlikely to cause a prolonged slowdown in the local market. "But the country's market for real estate development will experience a slowdown for the near future because companies will hold back investments as borrowing costs rise due to rising interest rates and added risk premiums."

straitstimes.com, September 24, "RUN on HK bank": Hundreds of Hong Kong savers mobbed branches of Bank of East Asia on Wednesday to withdraw deposits, as the bank scrambled to reassure hem it was not overexposed to Lehman Brothers and AIG. Police were called in to control the crowds after text messages flashed across the city warning the bank unstable due to its links to the failed Wall Street bank and the insurance giant. But BEA and the city's financial authorities moved quickly to rebuff the accusations, insisting the bank was in a solid financial position.
"It has come to the notice of The Bank of East Asia (BEA)... that malicious rumors have been circulated questioning the stability of the bank," it said in a statement. "The management of BEA hereby states in the strongest possible terms that such rumors have no basis in fact. The management further confirms that the bank's financial position is sound and stable."
Up to 400 disgruntled savers, many of them elderly, battled to get inside one branch of BEA in Aberdeen, a town in the south of Hong Kong island, according to an AFP photographer at the scene. Police struggled to control the crowd as they tried to get inside the branch before it closed. Queues were reported outside branches across the southern Chinese city...

asianewsnet.net, September 24, "China relatively well positioned to weather financial crisis": (Editorial by Zhu Qiwen, China Daily) Hot debates about the evolving, if not worsening, global financial crisis offer much needed food for thought as China's financial development enters a new era. Explanations of the root cause of the current financial tsunami vary greatly, but few disagree on the need for China to further deepen financial reforms to sustain its long-term growth. "Among all the financial crises, this may be the one that affects China most," Tang Shuangning, chairman of China Everbright Bank, told a financial forum in Beijing yesterday (September 23).
With the world's largest foreign exchange reserve worth more than US$1.8 trillion, China is relatively well positioned to weather the financial crisis. But the impact it may exert upon the Chinese economy remains huge. According to Tang, such negative consequences may include a crashing stock market, loss of overseas investment, declining exports, economic slowdown, rising unemployment and a collapse of market confidence. The soundness of the Chinese economy and limited participation in the international financial market have so far saved the country from bearing the brunt of the financial crisis...
---
9.24.08 Five Indian Mujahideen men arrested from Mumbai
MUMBAI, India, September 24 - In yet another pointer to suspected SIMI-Indian Mujaheedin involvement in terror attacks in Delhi and other parts of the country, Mumbai Police claimed to have arrested five people, including the man who made bomb circuits used to carry out blasts in the national capital. ( Watch )The cops have also hinted at the Indian Mujahideen being controlled from Pakistan. Mumbai Commissioner of Police Hasan Gafoor said the next target of the militants was Mumbai, the country's financial capital.

The five arrested accused have been identified as Afzal Mutahib Usmani, Mohammad Saddik Shaikh, Mohammad Aarif Shaikh, Ahmed Zakir Shaikh and Shaikh Mohammad Ansari, all of whom hail from Azamgarh in Uttar Pradesh, the place linked to other militants arrested in connection with Delhi blasts. Mohammad Saddik Shaikh is learnt to be the one of the founder members of Indian Mujahideen. All the arrested are suspected to be involved in the Sankatmochan temple blast in Varanasi, serial blasts on Mumbai trains, attacks on courts in Lucknow and Faizabad in Uttar Pradesh, explosions in Hyderabad, Bangalore, Jaipur and planting of unexploded bombs in Surat, police said. [More>>timesofindia.indiatimes.com]
---
9.24.08 North Korea expels nuclear inspectors, plans to restore reactor
VIENNA (RIA Novosti) September 24 - The United Nations nuclear watchdog said on Wednesday that North Korea had expelled international nuclear inspectors and will start work on restoring its Yongbyon reactor, largely dismantled as part of an international deal. North Korea, which agreed to deconstruct the plutonium-producing facility as part of a 2007 six-nation deal in return for economic incentives, has accused the United States of reneging on its pledges under the agreement.
International Atomic Energy Agency spokeswoman Melissa Fleming told reporters in Vienna: "From here on the IAEA inspectors will have no further access to the reprocessing plant... They [North Korea] also informed IAEA inspectors that they plan to introduce nuclear material to the reprocessing plant in one week's time." [More>>en.rian.ru; See also khaleejtimes.com, September 24, "North Korea outs UN monitors, to restart atom bomb plant."]
---
9.24.08 At least 18 killed in ambush north of Baghdad
BAQUBA, Iraq (AFP) September 24 - Gunmen ambushed and killed 18 people — 10 policemen and eight anti-Qaeda fighters — in a village north of Baghdad on Wednesday, a security official and a medic told AFP. The gunmen struck at around 3:30pm (1230 GMT) in the village of Al-Dulaimat in the restive province of Diyala of which Baquba is the capital, the security official said.
He said the policemen and the anti-Qaeda fighters had gathered in the village when they were ambushed by the gunmen. Doctor Ahmed Fuad of Baquba hospital confirmed it had received 18 dead."The bodies are riddled with bullets,: he told AFP. The security official said the area surrounding the village is a longstanding al-Qaeda stronghold. [>khaleejtimes.com; See also aljazeera.net, September 24, "Policemen killed in Iraq ambush" ":...Ahmed Faud, a doctor at the main hospital in Baquba, the provincial capital, confirmed he had received 20 dead bodies..."
---
9.24.08 British Muslim was senior al-Qaeda leader, court told
September 24 - A British Muslim was a senior al-Qaeda leader who kept a terrorist contact book containing telephone numbers and emails written in invisible ink, a court has heard. Rangzieb Ahmed, 33, from Manchester is accused of directing terrorism between April 2004 and August 2006. He allegedly travelled from Pakistan to Dubai where he met an associate in a hotel room to hand over three terrorist contact books containing telephone numbers and emails written in invisible ink.
The other man, Habib Ahmed, 28, flew back to Britain separately but his luggage was secretly opened as he passed through Schipol airport in Amsterdam and the alleged code books discovered. The security services followed the men around Manchester where they watched them holding meetings and bugged Habib's taxi and another vehicle, the court heard. Andrew Edis QC, prosecuting, told Manchester Crown Court: "The prosecution say that Rangzieb Ahmed was a member of al-Qaeda and an important member of al-Qaeda who was in a position to direct some of its activities." [More>>telegraph.co.uk]
---
9.24.08 'Obsession' DVD sparks election complaint in US
DUBAI, September 24 - A controversial video about the dangers of radical Islam that has been distributed to millions of American homes in key electoral swing states as part of their daily newspaper bundle has become the target of a formal complaint to the Federal Election Commission (FEC) Wednesday. The 2006 DVD "Obsession: Radical Islam's War Against the West" has been distributed free-of-charge in 70 newspapers, including the New York Times, reaching 28 million people in battleground states in a campaign that a national Islamic civil rights group has said may violate federal election law.

Produced by the non-profit Clarion Fund, [See also radicalislam.org] the DVD claims to claims to give "an 'insider's view' of the hatred the Radicals are teaching, their incitement of global jihad, and their goal of world domination" using Arabic television footage "rarely seen in the West."

'The threat of Radical Islam is the most important issue facing us today,'' the sleeve of the DVD Americans received in their newspapers over the past week and a half reads. ''But it's a topic that neither the presidential candidates nor the media are discussing openly. It's our responsibility to ensure we can all make an informed vote in November.'' The Washington D.C.-based Council on American-Islamic Relations (CAIR) filed a complaint with the FEC Wednesday asking it to investigate whether the organization violated election rules governing the contributions of charitable organizations and foreign nationals to a presidential campaign. According to US law, 501(c)(3) organizations may not engage in political activity, endorse campaigns or conduct campaign activities that seek to influence elections .[More>>alarabiya.net]
---
9.24.08 Dubai beach sex trial reflects cultural divide
DUBAI, September 24 - A recent beach sex trial in Dubai has exposed a growing cultural divide between native Muslims and Western residents seeking fun in the sun. The story of a British pair facing possible jail terms on charges of having drunken sex on the beach made headlines around the world, but in Dubai, reports are frequent of hapless foreigners falling foul of local laws that strictly control drinking and ban homosexuality or kissing in public. The British couple arrested on the beach had met at one of the many champagne brunches held in Dubai's top hotels. They now face possible jail terms when they return to court for the next hearing on Oct. 7... "Western behavior has become the norm and does not fit in with the culture of the indigenous population," said Durham University's Christopher Davidson, author of two books on the United Arab Emirates, which includes Dubai.[Full story>>alarabiya.net]
---
9.24.08 Iran steps up policing of Islamic dress
TEHRAN (Reuters) September 24 - Iran has doubled the number of police assigned to its more than year-long crackdown against women flouting Islamic dress codes, Kargozaran newspaper said on Wednesday. The daily gave no figures but the report, as well as remarks made by a police official to Reuters on Wednesday, indicate the authorities' determination to press ahead with the longest clampdown against "immoral behavior" in recent years.
The latest campaign began in mid-2007. Such strict codes were tightly enforced in the early years after the 1979 Islamic revolution but in more recent years campaigns have tended to last just weeks or months at most. "The crackdown on non-Islamic hijab (Muslim veil) will continue until the society is clean of any immoralities," Kargozaran quoted a police statement as saying.
The dress code requires women to cover their hair and wear long, loose clothes to disguise the shape of their bodies. Violators can receive lashes, fines or imprisonment, although most usually receive a stern warning by street patrols looking for women with veils that are pushed back to show too much hair or coats which are not long enough or too tight. [More>>thestar.com.my]
---
9.23.08 US faces major terror threat from Pakistan tribal areas: Robert Gates
WASHINGTON, September 23 - US Defence Secretary Robert Gates has said that his country faces major terror threat from Pakistani tribal areas. Addressing a Congress panel here, Gates said the big threat of terrorism against the United States comes from the remote tribal region of Pakistan. "If you ask me today, after the success we have had against al-Qaeda in Iraq, where the greatest threat to the homeland lies, I would tell you it is in western Pakistan," Gates told the congressional panel.

US officials say that al-Qaeda and Taliban militants use Pakistan's tribal region as a safe haven to launch attacks inside Afghanistan and plot against the United States. US officials also believe al-Qaeda leader Osama bin Laden is hiding in that area. [>thenews.com.pk; See related stories:

khaleejtimes.com, September 23, "Bush offers Pakistan help protecting itself" : NEW YORK - US President George W. Bush on Tuesday said the United States wanted to help Pakistan protect itself amid questions about US military strikes aimed at al-Qaeda and Taliban militants in its remote border region. Bush sat down for his first face-to-face meeting with newly elected Pakistani President Asif Ali Zardari to discuss security and economic issues before they attended the UN General Assembly.
There have been numerous questions about US strikes in the remote region along the border of Pakistan and Afghanistan as well as an alleged commando raid, sparking anger among many Pakistanis about violations of their country's sovereignty. "Your words have been very strong about Pakistan's sovereign right and sovereign duty to protect your country, and the United States wants to help," Bush said before the meeting. He did not address the strikes...

aljazeera.net, September 23, " 'Scores killed' in Pakistan raids": At least 50 al-Qaeda and Taliban-linked fighters and one solider have been killed in fighting in northwest Pakistan, a military spokesman has said. The clashes broke out on Monday in the region of Dara Adam Khel, Major Murad Khan  said on Tuesday. "Since yesterday, security forces have been carrying out search and cordon operations," he said. "Artillery and helicopter gunships are engaging miscreants' hideouts. More than 50 miscreants have been killed and one soldier was also martyred." News of the deaths comes days after a massive truck bomb attack on the Marriott Hotel in the Pakistani capital Islamabad left at least 53 people dead...
---
9.23.08 Unrepentant Bush delivers his last speech to UN
September 23 - There was no departing from his usual script of indignant impatience at the shortcomings of other world leaders, governments and institutions as President George Bush came to New York today to give his eighth and last address to the United Nations, a body that has never found him particularly palatable. An unrepentant Mr. Bush, who might have been on the defensive not least because of the meltdown of American financial institutions over recent days, if not the continuing war in Iraq, instead rehearsed familiar appeals for pushing out the boundaries of freedom, justice for terrorists and punishment for countries that may harbour them.
While paying some lip service to the UN saying that it and other "multilateral organizations are needed more than ever," he implied that the body and its members had been too passive in combating terrorism, which he said, remained the greatest "threat to our civilization." "To be successful, we must be focused, and resolute, and effective," he told world leaders inside the General Assembly hall. "Instead of only passing resolutions decrying terrorist attacks after they occur, we must cooperate more closely to keep terrorist attacks from happening in the first place." [More>>independent.co.uk]
---
9.23.08 Stocks fall as officials testify on bailout plan
September 23 - Stocks moved lower on Tuesday, giving up early gains as investors remained wary about the details of the government's $700 billion bailout plan, whose uncertain structure has kept Wall Street on edge. The Standard & Poor's 500-stock index was down nearly 1 percent in afternoon trading, and the Dow Jones industrials had fallen about 100 points, erasing a 120-point increase in the morning.
Ben S. Bernanke, chairman of the Federal Reserve, and Henry M. Paulson Jr., the Treasury secretary, were in the midst of extended testimony to members of Congress about the bailout plan, which has drawn sharp criticism from some lawmakers for granting enormous authority to the executive branch.
Democrats want taxpayers to be allowed an equity stake in certain financial companies and want the plan to include benefits for middle-class homeowners. The Bush administration has countered that any debate over the plan's details will delay passage and further threaten fragile financial markets.
Financial stocks were lower, with Morgan Stanley off 3 percent and Goldman Sachs down 6 percent. Bank of America, Citigroup, and Merrill Lynch all declined. The declines extended 372-point dip in the Dow on Monday, amid a surge in oil prices and a sharp drop in the dollar. Investors remain nervous that the bailout plan will not remedy the host of problems plaguing the financial system. [More>>nytimes.com]
---
9.23.08 Prominent political prisoner freed in Myanmar
YANGOON (AP) September 23 - Myanmar's longest-serving political prisoner, journalist Win Tin, was freed from the country's notorious Insein Prison on Tuesday after 19 years behind bars, family members said. The 78-year-old Win Tin, a poet and editor who was a close aide of detained opposition leader Aung San Suu Kyi, was arrested during a 1989 crackdown on opposition politicians. He was sentenced three times to a total of 21 years in prison. Family members said Win Tin was in "good health," despite recent reports that he was ailing. They spoke on condition of anonymity fearing reprisals from the junta. Win Tin's release on Tuesday came as part of an amnesty granted to 9,002 prisoners around the country. [More>>thejakartapost.com]
---
9.23.08 Wheelchair on plane bursts into flames
September 23 - A holiday jet carrying 229 passengers narrowly avoided disaster when a wheelchair stored in the hold burst into flames shortly after landing at Manchester airport. Ground staff unloading baggage from the hold of the First Choice holiday jet noticed blue sparks coming from the chair, it was revealed today. The chair was removed from the Boeing 727-200 jet and placed on a vehicle — where it immediately burst into flames and was destroyed. [More>>timesonline.co.uk]
---
9.23.08 Salafi preacher says girls can marry at 9
RABAT, Morocco, September 23 - Morocco's Supreme Scientific Council condemned a fatwa issued by a Salafi preacher that permits girls to marry at the age of nine. The council filed a complaint with the Rabat preliminary court, which has opened an investigation. The Council said in a statement Sunday that the fatwa issued by Sheikh Mohamed al-Maghrawi has no religious validity since its reasoning is based on only one individual case — the marriage of Prophet Mohamed to Aisha bint Abu-Bakr, who most Muslims believe was nine-years-old, in the 7th century. "This is an exceptional case related only to the prophet and cannot be applied to the rest of the people," said the Council. The Council said that it is the only body authorized to issue fatwas and not any individual preachers or scholars, adding that Maghrawi's fatwa "uses religion to support perverted views." [More>>alarabiya.net]
---
9.23.08 The methane time bomb
September 23 - Arctic scientists discover new global warming threat as melting permafrost releases millions of tons of a gas 20 times more damaging than carbon dioxide. The first evidence that millions of tons of a greenhouse gas 20 times more potent than carbon dioxide is being released into the atmosphere from beneath the Arctic seabed has been discovered by scientists. The Independent has been passed details of preliminary findings suggesting that massive deposits of sub-sea methane are bubbling to the surface as the Arctic region becomes warmer and its ice retreats.
Underground stores of methane are important because scientists believe their sudden release has in the past been responsible for rapid increases in global temperatures, dramatic changes to the climate, and even the mass extinction of species. Scientists aboard a research ship that has sailed the entire length of Russia's northern coast have discovered intense concentrations of methane — sometimes at up to 100 times background levels — over several areas covering thousands of square miles of the Siberian continental shelf.
In the past few days, the researchers have seen areas of sea foaming with gas bubbling up through "methane chimneys" rising from the sea floor. They believe that the sub-sea layer of permafrost, which has acted like a "lid" to prevent the gas from escaping, has melted away to allow methane to rise from underground deposits formed before the last ice age. [More>>independent.co.uk; See related story, cnn.com, September 23, "Polar bears resort to cannibalism as Arctic ice shrinks."]
---
9.23.08 Russia not to monopolize Arctic
MOSCOW (AFP) September 23 - Moscow has no plans to carry out a "unilateral partition" of the oil-rich Arctic, Russia's foreign ministry said on Tuesday, rejecting reports that sparked anger in the region last week. "Russia strictly abides by the norms and principles of international law and is firmly determined to act within existing international agreements and mechanisms," the ministry said in a statement.

President Dmitry Medvedev said last Wednesday that Russia should "wrap up all the formalities for drawing the external border in the continental shelf," in the Arctic. The comment sparked international protests with Norway saying that Arctic claims could only be made under the UN's Law of the Sea and Canada saying it would boost military alertness along its northern frontier. [More>>timesofindia.indiatimes.com; See related story with map showing Lomonosov Ridge, Maravot News 9.19.08, 9.17.08 "Arctic resources central to Russia's energy security - Medvedev -2"
---
9.22.08 Russian warships set sail for manoeuvers near US waters
MOSCOW (AFP) September 22 - A fleet of Russian warships led by a massive missile cruiser set sail from their Arctic base on Monday for naval exercises off Venezuela near US waters that have not been seen since the Cold War. "They left at 10:00 am (0600 GMT). It's the nuclear-powered guided missile cruiser Peter the Great, the anti-submarine warship Admiral Chebanenko and other accompanying ships," Russian navy spokesman Igor Dygalo told AFP.
Dygalo said he could not reveal how many ships were involved in the deployment or when they would arrive. The exercises in the Caribbean Sea are expected to take place in November or December, officials said. The deployment follows the arrival of two Russian Tu-160 nuclear bombers in Venezuela earlier this month also for exercises, an event that Venezuelan President Hugo Chavez branded a "warning" to the US "empire." Chavez was due in Moscow this week on his third visit since June last year. [More>>khaleejtimes.com]
---
9.22.08 G7 backs 'extraordinary' US plan to end crisis
September 22 - The Group of Seven (G7) leading economies today said they "strongly welcome" the US Government's $700 billion (£379 billion) plan to bailout America's banking system as cross-party political wrangling continued over the rescue deal. Finance ministers from the G7 said in a statement: "We pledge to enhance international cooperation to address the ongoing challenges in the global economy and world markets and maintain heightened close co-operation between finance ministries, central banks and regulators. "We are ready to take whatever actions may be necessary, individually and collectively, to ensure the stability of the international financial system." [More>>timesonline.co.uk]
---
9.22.08 Shift for Goldman and Morgan marks the end of an era
September 22 - Goldman Sachs and Morgan Stanley, the last big independent investment banks on Wall Street, will transform themselves into bank holding companies subject to far greater regulation, the Federal Reserve said Sunday night, a move that fundamentally reshapes an era of high finance that defined the modern Gilded Age. The firms requested the change themselves, even as Congress and the Bush administration rushed to pass a $700 billion rescue of financial firms. It was a blunt acknowledgment that their model of finance and investing had become too risky and that they needed the cushion of bank deposits that had kept big commercial banks like Bank of America and JPMorgan Chase relatively safe amid the recent turmoil.
It also is a turning point for the high-rolling culture of Wall Street, with its seven-figure bonuses and lavish perks for even midlevel executives. It effectively returns Wall Street to the way it was structured before Congress passed a law during the Great Depression separating investment banking from commercial banking, known as the Glass-Steagall Act. By becoming bank holding companies, the firms are agreeing to significantly tighter regulations and much closer supervision by bank examiners from several government agencies rather than only the Securities and Exchange Commission. Now, the firms will look more like commercial banks, with more disclosure, higher capital reserves and less risk-taking. [More>>nytimes.com]
---
9.22.08 A sense of resentment amid the 'for sale' signs
September 22 - The bailout doesn't smell right to the people of Manassas Park, where the foreclosure signs are as common as azaleas. They know all about bad debt here. This is a terrain of oversize dreams, misjudgment, financial calamity -- and empty houses. "Foreclosure. Foreclosure. Foreclosure," said Ed Merkle, 58, as he pointed to the "for sale" signs lining his street.
But Merkle, a defense contractor, said he has lived within his means in an era of easy credit. He didn't take on a huge loan even when his bank encouraged him to dream bigger. "I've been financially responsible with my own money. Why should I now be responsible for the fact that you were not?" he said. This may be a Main Street bailout backlash in the making. [More>>washingtonpost.com]
---
9.22.08 Iraq may execute MP for Israel visit
September 22 - First his two sons were murdered. Now he faces prosecution. The reason for Mithal al-Alusi's troubles? Visiting Israel and advocating peace with the Jewish state — something Iraq's leaders refuse to consider. The Iraqi is at the center of a political storm after his fellow lawmakers voted overwhelmingly to strip him of his immunity and allow his prosecution for visiting Israel — a crime punishable by death under a 1950s-era law. Such a fate is unlikely for al-Alusi, though he may lose his party's sole seat in parliament. Because he had visited Israel, many Iraqis assume the maverick legislator was the real target of the assassins who killed his sons in 2005 while he escaped unharmed.
Now he is in trouble for again visiting Israel and attending a conference a week ago at the International Institute for Counterterrorism. "He wasn't set to speak, but he was in the audience and conversed with a lecturer on a panel about insurgency and terrorism in Afghanistan, Iraq and Israel," said conference organizer Eitan Azani. "We didn't invite him. He came on his own initiative." Al-Alusi has a German passport, allowing him to travel without visa restrictions imposed on other Iraqis. Lawmakers accused him of humiliating the nation with a trip to the "enemy" state. [More>>jpost.com]
---
9.22.08 Pakistan 'fires on US helicopters'
September 22 - Two helicopters, believed to be US, have violated Pakistani airspace over North Waziristan on the border with Afghanistan, local intelligence officials said. The officials, who wanted anonymity, cited field informants as saying troops and tribesmen opened fire on the helicopters near Lwara Mundi village late on Sunday. "The helicopters flew back after our troops fired shots at them," an official said. [More>>aljazeera.net]
---
9.22.08 IAEA rebuts Iran's reasons for blocking atom probe
VIENNA (Reuters) September 21 - The UN nuclear watchdog chief on Monday rejected Iran's argument that an investigation into its nuclear programme threatened its national security. The watchdog believes Iran is withholding information needed to explain "serious" intelligence material from 10 countries that it had pursued projects to build an atomic weapon. "(We do) not seek to 'pry' into Iran's conventional or missile-related military activities. Our focus is clearly nuclear material and activities," International Atomic Energy Agency (IAEA) Director General Mohamed ElBaradei said. [More>>thestar.com.my]
---
9.22.08 Kazakhstan seeks to export oil via Russia
AKTYUBINSK, Kazakhstan (RIA Novosti) September 22 - Kazakhstan will increase oil production by 12 million metric tons in 2009 and is interested in pumping it via Russia, the Kazakh president said Monday. "It is very important that Kazakh oil should pass through Russia. We expect oil production to increase next year. It will grow by 12 million tons during the year," Nursultan Nazarbayev said at the end of a Russian-Kazakh border region forum.
The Kazakh leader said that oil production would be increased at the Kashagan deposit, where the Russian company LUKoil operates, in 2012-2013. At the same time, he said, Kazakhstan was ready to increase oil deliveries via other pipelines than the Caspian. "This is beneficial for all of us," Nazarbayev said. The Caspian Pipeline Consortium (CPC), designed to carry Kazakh and Russian crude to a terminal on the Black Sea, was commissioned in October 2001. Its capacity currently stands at around 30 million metric tons of oil per year and is expected to double by 2012. [More>>en.rian.ru]
---
9.22.08 Unknown gunmen kidnap 153 local labors in W. Afghanistan
KABUL, September 22 - Unknown armed men abducted more than 150 laborers in Afghanistan's western Farah province Monday, provincial governor Rohul Amin said. "Some 153 labors of a local construction company were on way to their homes from Herat province when unknown militants intercepted their buses in Bakwa district of Farah province this morning and took them to unknown locations," Amin told Xinhua. The abductees, according to the official, were about to join their families for Eidul Feter or religious festival after working for the constructions activities with Afghan army Corps in Herat. No groups or individuals have claimed responsibility while some media said Taliban militants carried out the crime. [More>>xinhuanet.com; See related story:

thenews.com.pk, September 22, "Afghan envoy abducted in Peshawar" : Afghanistan's ambassador designate to Pakistan was abducted and his driver killed in an ambush on the diplomat's car Monday, in Peshawar, Afghan consulate said. "The driver was killed in the firing and ambassador Abdul Khaliq Farahi has been abducted." the spokesman and commercial attaché of Afghan embassy Noor Mohammad told Geo News. Gunmen opened fire on the car as it was taking the ambassador from the consulate in the city centre to his home in a plush suburb of Hayatabad area near the Afghan border. The consul, Abdul Khaliq Farahi, was due to take over in coming days as the Afghan ambassador to Islamabad, officials said. (end)
---
9.22.08 Pakistan arrests 3 suspects in the Marriott hotel bombing
ISLAMABAD, September 22 - Scrambling to track down militants responsible for the devastating suicide bombing of the Marriott hotel here, Pakistani security forces on Monday arrested three men during an operation from Kharian city of the Punjab province. ( Watch ) Among those arrested was Qari Muhammad Ali, imam of the main Jamia mosque in Kharian, Dawn News channel reported. There was also no official word on the arrests and no further details were available. [More>>timesofindia.indiatimes.com]
---
9.22.08 Kidnappers seize 19 foreign tourists in Egypt
CAIRO, September 22 - Minister says hostages were moved outside borders. Kidnappers who seized 19 hostages in Egypt's western desert have taken them across the border, Egyptian Tourism Minister Zoheir Garrana said on Monday. "They have been moved outside the Egyptian borders by four criminals who have kidnapped them. This is the information that we have got," he told reporters....Masked kidnappers in Egypt have seized 19 hostages including German, Italian and Romanian tourists as well as Egyptians in a remote desert area near the Sudanese and Libyan borders, Egyptian officials said. The kidnapping was the first of foreign tourists in Egypt in living memory, although Islamic militants have hit the country's tourist industry in recent decades through bomb and shooting attacks that have killed hundreds. [Full story>>alarabiya.net]
---
9.22.08 Human rights group reports on Saudi discrimination
NEW YORK (Reuters) September 22 - Hundreds of thousands of Shia Ismailis in Saudi Arabia face state-sponsored discrimination and curbs on their religious freedom, Human Rights Watch said in a report on Monday. The Ismailis, concentrated in the southern province of Najran bordering Yemen, are a Shia sect that has complained of victimization by the prevailing school of Sunni Islam followed by the Saudi state...the official Council of Senior Religious Scholars had termed Ismailis "corrupt infidels, debauched atheists." [Full story>>khaleejtimes.com; See related stories:

metimes.com, September 22, "One fatwa too far" : All the hard work and good will demonstrated by Saudi Arabia's King Abdullah in his efforts to bridge the worrisome schism pitting radical Islam and other religions dissipates like a desert mirage when ridiculous religious edicts, or fatwas as they are called in Arabic, are issued by preposterous religious zealots in the kingdom.
The latest in the long saga of outrageous fatwas handed down by so-called religious authorities — in fact the only realm in which these imams of doom excel is intolerance, lack of common sense and foolhardiness — comes from Sheikh Mohammed al-Munajid, a Saudi cleric who appears often on various television shows in the Arab world. Last month al-Munajid told viewers of a religious affairs program that mice were "agents of Satan." He said that "Sharia, or Islamic, law called for the extermination of all mice. That includes the common house mouse as well as "the famous cartoon mouse;" presumably, he meant Mickey Mouse...He is reported to have issued a fatwa banning women competing in the Olympics; an event he also labeled "satanic."...Three years ago he called for a ban on soccer, the most popular sport on the planet, because he objected to the shorts worn by the athletes, saying they "reveal nakedness."...

nytimes.com, September 22, "Young and Arab in land of mosques and bars" : DUBAI, United Arab Emirates — In his old life in Cairo, Rami Galal knew his place and his fate: to become a maintenance man in a hotel, just like his father. But here, in glittering, manic Dubai, he is confronting the unsettling freedom to make his own choices. Here Mr. Galal, 24, drinks beer almost every night and considers a young Russian prostitute his girlfriend. But he also makes it to work every morning, not something he could say when he lived back in Egypt.

Everything is up to him, everything: what meals he eats, whether he goes to the mosque or a bar, who his friends are...In Egypt, and across much of the Arab world, there is an Islamic revival being driven by young people, where faith and ritual are increasingly the cornerstone of identity. But that is not true amid the ethnic mix that is Dubai, where 80 percent of the people are expatriates, with 200 nationalities...
---
9.22.08 Catastrophic fall in numbers reveals bird populations in crisis throughout the world
September 22 - The birds of the world are in serious trouble, and common species are in now decline all over the globe, a comprehensive new review suggests today. From the turtle doves of Europe to the vultures of India, from the bobwhite quails of the US to the yellow cardinals of Argentina, from the eagles of Africa to the albatrosses of the Southern Ocean, the numbers of once-familiar birds are tumbling everywhere, according to the study from the conservation partnership BirdLife International.
Their falling populations are compelling evidence of a rapid deterioration in the global environment that is affecting all life on earth — including human life, BirdLife says in its report, State of The World's Birds. The report, released today with an accompanying website at the BirdLife World Conservation Conference in Buenos Aires, Argentina, identifies many key global threats, including the intensification of industrial-scale agriculture and fishing, the spread of invasive species, logging, and the replacement of natural forest with monocultural plantations. [More>>independent.co.uk]
---
9.21.08 Foreign firms to be included in bailout
September 21 - Treasury Secretary Henry Paulson said this morning that the White House will push for foreign firms to be included in the $700 billion financial industry bailout. "We have a global financial system. And we are talking very aggressively with other countries around the world," Paulson in an interview on ABC News' "This Week with George Stephanopoulos."
"If a financial institution has business operations in the United States, hires people in the United States, if they are clogged with illiquid assets, they have the same impact on the American people as any other institution. That's a distinction without a difference to the American people. The key here is about protecting the system." But Paulson, the architect of the bailout, said that he will fight requests by Democrats to include a broader stimulus package in the bailout legislation. "We need this to be clean and quick, and we need to get it in place," said Paulson. Paulson also rejected proposals to include limits on executive compensation. [More>>abcnews.go.com]
---
9.21.08 Hundreds of Lehman investors protest in Hong Kong
HONG KONG, September 21 - Hundreds of angry Lehman Brothers investors rallied in Hong Kong on Sunday to demand the government help secure their money after the U.S. investment bank collapsed this past week. The investors, many of them nearing or at retirement age, waved investment papers and chanted slogans outside the territory's government headquarters as they accused regulators of not doing enough to safeguard their interests. "This is all my money," said Peter Wang, 62, a former furniture store owner who said his entire retirement savings, about 2 million Hong Kong dollars (US$256,000), was tied up in Lehman-backed bonds.

Albert Ho, head of Hong Kong's Democratic Party, which helped organize the rally, criticized the government for not taking more steps to educate investors in Lehman products, including complex bonds tied to the performance of the territory's equities market. He and other organizers said about 800 people joined the demonstration; police did not offer an estimate...Regulators vowed to investigate complaints that local banks which sold Lehman Brothers investment products failed to properly disclose connections to the US company. But they warned investors might recover "substantially less" than the original amount. [Full story>>thejakartapost.com]
---
9.21.08 Dick Cheney asked to preserve records
WASHINGTON (AP) September 21 - A federal judge ordered Dick Cheney to preserve a wide range of the records from his time as vice president. The decision by US District Judge Colleen Kollar-Kotelly is a setback for the Bush administration in its effort to promote a narrow definition of materials that must be safeguarded under by the Presidential Records Act.

The Bush administration's legal position "heightens the court's concern" that some records may not be preserved, said the judge yesterday. A private group, Citizens for Responsibility and Ethics in Washington, is suing Cheney and the Executive Office of the President in an effort to ensure that no presidential records are destroyed or handled in a way that makes them unavailable to the public. [More>>timesofindia.indiatimes.com]
---
9.21.08 Nigeria's main militant group declares cease-fire
LAGOS, Nigeria (AP) September 21 - Nigeria's main militant group declared a unilateral cease-fire in the southern oil region on Sunday, ending the worst spate of militant attacks in years to hit Africa's oil giant. The Movement for the Emancipation of the Niger Delta said it was ceasing hostilities immediately after appeals from elders and politicians in the region. The group, however, said it would launch another spate of reprisal attacks in the event of another military raid on one of the group's base camps.
A military operation on Sept. 14 prompted the latest surge in violence, with rare clashes between the military and militants that normally avoid outright confrontation. The militants declared a state of war, but called it off Sunday. "We hope that the military has learnt a bitter lesson. The next unprovoked attack will start another oil war that will be so ferocious that it will dim the pleas of the elders," the group said in an e-mailed statement...The state oil company said production is now down about 40 percent from Nigeria's normal daily output of 2.5 million barrels of oil per day, helping send crude prices to historical heights this year in international markets. [Full story>>khaleejtimes.com]
---
9.21.08 Saudis first in line for space tourism
DUBAI, September 21 - Saudis are lining up in droves for a ticket to outerspace, topping the list of passengers who have booked a ticket on board the first commercial spaceship. With tickets costing $2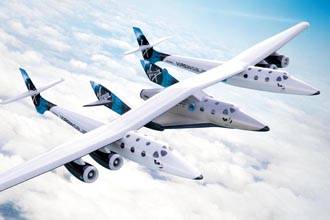 00,000 (750,000 Riyals), Virgin Galactic, the first commercial spaceline, reported that Saudis top the list of space travelers from the Middle East. These space tourists will be among the first 1000 humans to have left the planet. Saudis are among the most interested in space tourism and top the list of soon-to-be astronaut tourists from the Middle East, followed by Kuwait and U.A.E. according to Virgin Galactic's marketing manager, Sharon Garrett. Saudi travel agencies have also expressed their desire to create Saudi-based divisions devoted to space travel, she said.

More than 65,000 passengers from 125 countries have already registered and paid the $20,000 deposit, according to the company. The $200,000 price tag gets space tourists a two-and-a-half hour flight at least 100 km above earth (68 miles) and includes three days of pre-flight training. Each flight will carry 6 passengers, who will be able to get out of their seats and experience weightlessness, and two pilots. Virgin Galactic, which will launch its service in January, wants to give people — not just professional astronauts — the chance to explore outer space. The company's outlook is that in the future space travel with be as common as normal air flights. [>alarabiya.net; image from Virgin Galactic]
---