News Headlines & Trends
---
3.02.09 World stocks fall on US economic slump, bank woes
LONDON (AP) March 2 - World stock markets tumbled Monday, with benchmarks in Britain and Japan sinking 4 percent, as the worsening US recession and more evidence of deep rot in the financial industry dashed hopes of a global recovery later this year. By noon in mainland Europe, Britain's FTSE 100 was down 4.1 percent to 3,672.05, Germany's DAX fell 2.9 percent to 3,733.93, and France's CAC 40 lost 3.4 percent at 2,610.34. HSBC led the decline after it reported a 70 percent drop in 2008 net profit and said it would raise 12.5 billion pounds ($17.7 billion) in new capital through a share issue while cutting 6,100 jobs in the United States. Shares in Europe's largest bank by market value plummeted 20 percent...Other banks also pulled the markets down.

In London, Royal Bank of Scotland lost 7 percent and Standard Chartered fell 10 percent. In Paris, BNP Paribas slipped 9 percent, and in Frankfurt Commerzbank plunged 14 percent...As in US, where Wall Street indexes retreated to 12-year lows, investors in Asia and Europe were shaken after figures Friday showed US gross domestic product in the world's largest economy withered at a 6.2 percent annual pace at the end of last year...Earlier in the day, every major market in Asia convulsed with selling, with Japanese and South Korean currencies taking big hits. Tokyo's Nikkei 225 stock average dropped 288.27, or 3.8 percent, to 7,280.15, while Hong Kong's Hang Seng lost 494.11 points, 3.9 percent, to 12,317.46. Markets in Australia, Taiwan and Singapore shed about 3 percent or more. In South Korea, the Kospi plummeted 4.2 percent as investors dumped the country's currency, the won, which hit fresh 11-year lows on pessimism about the global economy and local fears of a dollar shortage. [Full story>>thejakartapost.com; See related stories:

japantoday.com, March 2, "New auto sales plunge 32.4% in February; largest drop since May 1974" : TOKYO - Domestic sales of new motor vehicles plunged 32.4% in February from a year earlier to 218,212 units, the largest drop since May 1974, as consumers increasingly refrained from big-ticket purchases amid the deepening global economic slump, an industry body said Monday. It was the seventh consecutive monthly decline in domestic sales of cars, buses and trucks, excluding minivehicles with engine displacements of up to 660 cc, according to data compiled by the Japan Automobile Dealers Association. [end]

timesofindia.indiatimes.com, March 2, "Recession may pull down India's GDP to 3%: Morgan Stanley" : NEW DELI - Continuation of the bearish phase in the global economy could pull down India's economic growth rate to a dismal 3 percent in 2009, said international financial services major Morgan Stanley. Morgan Stanley's research report released today said, depending upon the extent of economic recovery in the developed world, India's Gross Domestic Product (GDP) growth rate during 2009 could range between 3 percent and 5 percent...

timesonline.co.uk, March 2, "UK mortgage lending falls 60% in January" : UK mortgage lending plunged by 60 per cent in January, compounding the gloom surrounding Britain's housing market. The Bank of England said that net mortgage lending, which strips out redemptions and repayments, stood at £690 million in January, down from £1.79 billion in December. It was the second lowest figure on record and less than half analysts' predictions for a £1.5 billion increase. Mortgage lending has fallen from a peak of about £10 billion per month at the height of the market...

nytimes.com, March 2, "A.I.G. reports loss of $61.7 billion as US gives more aid" : The federal government agreed Monday morning to provide an additional $30 billion in taxpayer money to the American International Group and loosen the terms of its huge loan to the insurer, even as the insurance giant reported a$61.7 billion loss, the biggest quarterly loss in history. The loss of $22.95 a share compared with a fourth-quarter loss in the period a year ago of $5.3 billion or $2.08 a share. For the year, A.I.G. lost $99.3 billion or $37.84 a share, compared with a profit of $6.2 billion or $2.39 a share for 2007. In the quarter, A.I.G. took a $21 billion charge related to taxes and wrote down $25.9 billion in assets, including mortgage-back securities and credit-default swaps.

The company's general insurance business lost $2.8 billion compared with a profit of $2.1 billion in the quarter a year ago. Premiums dropped 16.3 percent to $9.2 billion and earnings from premiums fell 5.9 percent to $10.98 billion. The government intervention would be the fourth time that the United States has had to step in to help A.I.G., the giant insurer, avert bankruptcy. The government already owns nearly 80 percent of the insurer's holding company as a result of the earlier interventions, which included a $60 billion loan, a $40 billion purchase of preferred shares and $50 billion to soak up the company's toxic assets...

cnn.com, March 2, "Dow below 7,000" : Blue-chip measure drops to levels not seen since 1997 as AIG reports biggest quarterly loss in corporate history, government revamps rescue. NEW YORK - Stocks slumped Monday afternoon, with the Dow falling to its lowest point in nearly 12 years after insurance company American International Group's massive quarterly loss battered the financial sector. The Dow Jones industrial average (INDU) lost 256 points, or 3.6%, with over 2 hours left in the session. The Dow had dropped as low as 6,804.39, its lowest trading level since April 28, 1997.

The S&P 500 (SPX) index lost 30 points, or 4.1%. Earlier, it fell as low as 704.27, its lowest level since Nov. 4, 1996. The Nasdaq composite (COMP) lost 47 points, or 3.5%. The tech-fueled Nasdaq has held up better than the other major averages this year and remains above its session low of 1,295.48 from Nov. 21, 2008. The stock losses Monday were in response to AIG, but also a continuation of the worries about the financial sector and the economy, said Bill Stone, chief investment strategist at PNC Financial Services...

Update, at close: Stocks tumbled Monday, with the Dow and S&P 500 falling to 12-year lows after insurance company American International Group's huge quarterly loss added to worries about the financial sector and the economy. The Dow Jones industrial average (INDU) lost almost 300 points, or 4.2% to end at 6763.29, its lowest point since April 25, 1997. The S&P 500 (SPX) index lost 34 points, or 4.7%, ending at 700.82, its lowest close since Oct. 28, 1996. The Nasdaq composite (COMP) lost 55 points, or 4% to end at 1322.85. The tech-fueled Nasdaq has held up better than the other major averages this year and remains above its close of 1316.12 from Nov. 20, 2008...
---
3.02.09 Obama 'ready to drop shield plans for Russian help on Iran'
MOSCOW (RIA Novosti) March 2 - Washington has told Moscow that Russian help in resolving Iran's nuclear program would make its missile shield plans for Europe unnecessary, a Russian daily said on Monday, citing White House sources. US President Barack Obama made the proposal on Iran in a letter to his Russian counterpart, Dmitry Medvedev, Kommersant said, referring to unidentified US officials. Iran's controversial nuclear program was cited by the US as one of the reasons behind its plans to deploy a missile base in Poland and radar in the Czech Republic. The missile shield has been strongly opposed by Russia, which views it as a threat to its national security.

The dispute has strained relations between the former Cold War rivals, already tense over a host of other differences. The leaders have exchanged letters and had a telephone conversation since Obama was sworn into office in January, Kommersant said. The first high-level Russia-US meeting will take place later this week, when Russia Foreign Minister Sergei Lavrov meets with US Secretary of State Hillary Clinton in Geneva. Moscow has not yet responded to the proposal by Obama, the paper said, adding that a decision was unlikely to be made during Lavrov and Clinton's meeting. [More>>en.rian.ru]
---
3.02.09 North Korea requests rare meeting with UN forces
SEOUL, South Korea (Reuters) March 2 - Senior North Korean military officers met the US-led UN command in South Korea for the first time in about seven years on Monday after Pyongyang warned at the weekend the peninsula was on the brink of war. "North Korea requested this meeting to discuss tension reduction," the UN Command said in a news release without offering further details of the talks held at Panmunjom truce village inside the Demilitarized Zone that has divided the peninsula since the 1950-53 Korean War ended in a cease-fire. Local news reports said the North was expected to protest against joint US-South Korean military drills that will be held from next week and US military activities.
"This is nothing but reckless provocative acts of pushing the tense situation on the Korean peninsula closer to the outbreak of a nuclear war," the North's communist party newspaper said in a commentary on Sunday. The annual joint South Korean-US military drills have been held without major incident for years, but the North regularly denounces them as a preparation for invasion and nuclear war. [More>>khaleejtimes.com]
---
3.02.09 US: CIA destroyed nearly 100 interrogation tapes
WASHINGTON (AP) March 2 - The CIA destroyed nearly 100 videotapes of terror suspect interrogations, far more than previously acknowledged, the Obama administration said Monday as it began disclosing details of post-Sept. 11 Bush-era actions. The interrogations were a highly contentious issue during the administration of President George W. Bush, with many Democrats and other critics saying that some methods used amounted to torture — a contention Bush and other officials rejected. A criminal prosecutor is wrapping up his investigation in the matter. Monday's acknowledgment, however, involved a civil lawsuit filed in New York by the American Civil Liberties Union seeking more details of the interrogation programs following the Sept. 11, 2001, terror attacks. [More>>washingtonpost.com]
---
3.02.09 International donors pledge $5.2 billion for Gaza reconstructions
March 2 - Egypt's foreign minister on Monday said international donors have pledged $5.2 billion in new funds at the conference for rebuilding Gaza, devastated during Israel's offensive against its Hamas rulers. Egyptian Foreign Minister Ahmed Aboul Gheit said the figure is "beyond our expectations." He said other nations recommitted themselves to funds they promised in the past but never delivered, bringing the total to $5.2 billion in pledges. Palestinian Planning Minister Samir Abdullah said the money from Monday's conference is earmarked for humanitarian aid to Gaza, rebuilding in the territory and budget support to the West Bank-based Palestinian Authority..The international donors' conference aimed at rebuilding the war-torn Gaza Strip got underway without Hamas on Monday, as the group warned that the West's boycott of it would undercut international reconstruction efforts in the Gaza Strip.[Full story>>haaretz.com]
---
3.02.09 'Chemical Ali' sentenced to death
March 2 - Ali Hassan al-Majid, a senior official in executed Iraqi leader Saddam Hussein's former government, has been sentenced to death for his role in the killing of Shia Muslims in 1999. Al-Majid, also known as "Chemical Ali" was sentenced to death by hanging for "premeditated murders as a crime against humanity," said Mohammed al-Uraibi, an Iraqi High Tribunal judge, on Monday. Prosecutors had accused al-Majid, a former defence minister, and 13 other officials for involvement in the killing of dozens of Shia Iraqis in Baghdad's Sadr City area and the city of Najaf.

The officials were accused of ordering the Iraqi military into the mainly Shia areas to stop public protests after the assassination of Mohammed Sadeq al-Sadr, a prominent Shia cleric. The ruling marks al-Majid's third death sentence for alleged crimes under Saddam Hussein's rule. Al-Majid, a cousin of Saddam, was nicknamed "Chemical Ali" for overseeing the gassing of Iraqi Kurds during the so-called "Operation Anfal" campaign in 1988. [More>>aljazeera.net]
---
3.02.09 Arabs need to address human trafficking, says Egypt's First Lady
MANAMA, March 2 - Arabs need to promptly address gaps in the campaigns to increase awareness about the dangers of trafficking in human beings, Suzanne Mubarak, Egypt's First Lady, told Gulf News on Monday. "There is a lot of work to do to boost people's awareness about trafficking in human beings so that they can help in the fight. We still have people who do not know anything about this terrible traffic and they need to better understand its dangers and negative consequences," Suzanne Mubarak said on the sidelines of the Human Trafficking at the Crossroads conference which opened in Manama on Monday. Suzanne Mubarak, who was given an award at the conference for her role in promoting the fight against trafficking in people, said that she was confident that awareness campaigns would help enlist greater contribution and cooperation from the people. [More>>gulfnews.com]
---
3.02.09 Scholar issues edict calling for prosecution of prominent Saudis
RIYADH, Saudi Arabia (AP) March 2 - A Saudi religious scholar has issued an edict calling for the prosecution of a royal tycoon and another Saudi businessman, accusing the men of being as dangerous as drug dealers because the television channels they own broadcast movies. The edict issued by Yousuf Al Ahmad, a government employee, is unusual in that it publicly chastises two such prominent Saudi figures by name - Prince Al Waleed Bin Talal and Waleed Al Ebrahim, a brother-in-law of the late King Fahd and owner of the Dubai-based MBC Group media conglomerate. It also comes about six months after the former head of Saudi Arabia's highest tribunal said it was permissible to kill the owners of satellite television stations that show content deemed immoral. He did not name anyone specific. [More>>gulfnews.com]
---
3.02.09 Ten killed in Muslim clashes
COTABATO, Philippines, March 2 - At least ten people have been killed during clashes between Muslim rebels and troops in two days of fighting in the restive southern Philippines, officials say. Troops clashed with 30 Moro Islamic Liberation Front (MILF) rebels outside the town of Kabuntulan on Mindanao island on Monday, leading to eight enemy casualties, said local army spokesman Colonel Jonathan Ponce. Today, two soldiers were killed in a clash with another MILF unit on the island, the military headquarters in Manila said. The soldiers had been sent to check on reports that MILF rebels were harassing civilians in Kabuntulan when they were ambushed.

..Peace talks with the rebels collapsed late last year after two MILF commanders led their men in attacking several mostly Christian towns and provinces on Mindanao island. The attacks left over half a million people displaced, and scores of civilians dead and came after the courts stopped a proposed land deal that would have given the MILF control over a large area of territory. [Full story>>news.com.au; more details,

inquirer.net, March 2, "MILF rebels attack coastal villages" : COTABATO CITY, Philippines - Residents of coastal villages of Kalamansig town in Sultan Kudarat province fled anew due to fear of more attacks from Moro rebels, civilian and military officials said on Monday. As this developed, a clash between soldiers and Moro Islamic Liberation Front (MILF) rebels in Maguindanao left two soldiers wounded on Sunday...Asked what has been triggering the attacks, Garcia said some Moro residents were claiming lands titled to Christian settlers. In December, at least six civilians were killed when MILF rebels raided several coastal villages of Kalamansig and Senator Ninoy Aquino towns...
---
3.02.09 Suicide bomber kills 6 in Pishin
CHAMAN, Pakistan, March 2 - At least six persons were killed when a suicide blast ripped through a local seminary (Madrassah) in the northwestern Balochistan district of Pishin. Geo news reported on Monday. According to Geo news correspondent Noor Zaman Achakzai, twelve people were also injured in the incident that took place in Kili Karbala area. The suicide blast took place when Jamiat-e-Ulemae Islam chief Maulana Akhtar Sheerani arrived to attend a function at the seminary. He was accompanied by Balochistan Assembly Deputy Speaker Matiullah Agha. Sources said there were reports indicating the presence of more suicide bombers in the area and efforts were on to nab them. No group has so far claimed responsibility of the suicide attack. [>thenews.com.pk; See related story,

khaleejtimes.com (AFP) March 2, "New deadline set for US hostage in Pakistan" : QUETTA, Pakistan - A group claiming to hold an American UN official in Pakistan has threatened to kill him if the government does not free more than 1,100 prisoners in four days, in a letter seen by AFP on Monday. John Solecki, head of the UN refugee agency (UNHCR) in the southwestern province of Baluchistan, was snatched at gunpoint from the city of Quetta while travelling to work on February 2. His driver was killed during the abduction. It was the most high-profile Western kidnapping in Pakistan since 2002, when US journalist Daniel Pearl was snatched and beheaded by al-Qaeda militants...
---
3.01.09 UK: State-funded banks face tax-avoidance inquiry
March 1 -Opposition MPs were this weekend calling for an independent review into the use of tax havens by banks bailed out by the British taxpayer. Lloyds has more than 125 offshore companies while Royal Bank of Scotland (RBS) has 238, including 66 in the Cayman Islands and 30 in Jersey. RBS owns the Isle of Man bank that prints banknotes for the island and Coutts, which provides offshore services for wealthy private clients.

Lord Oakeshott, the Liberal Democrat Treasury spokesman, called on ministers to disclose how much the banks' offshore subsidiaries were costing taxpayers and said he would table parliamentary questions this week. "The government should not put a penny more into these banks before they stop biting the hand that feeds them. Ministers need to face up to this issue now," he said.

George Osborne, shadow chancellor, told The Sunday Times: "While Gordon Brown claims he will deal with offshore tax avoidance, he is increasing the government's stake in banks that, like RBS, have offshore subsidiaries. It is another example of this government's lack of a coherent strategy — and something will have to give soon." [More>>timesonline.co.uk]
---
3.01.09 Mexico: US must stop gun trade at border
MEXICO CITY, February 28 - Mexico blames the US for arming the world's most powerful drug cartels, a complaint supported on Friday by a US government report that found nearly all of Mexico's escalating drug killings involved weapons from north of the border. President Felipe Calderon and his top prosecutor told The Associated Press on Thursday that Mexican police and soldiers are dangerously outgunned because US authorities are failing to stop the smuggling of high-powered weapons into Mexico.

Calderon has complained for two years that the US isn't carrying its weight in the cross-border drug war, despite the fact that American drug users fuel the problem. "We need to stop the flow of guns and weapons towards Mexico," President Calderon told AP. "Let me express to you that we've seized in this two years more than 25,000 weapons and guns, and more than 90 percent of them came from United States, and I'm talking from missiles launchers to machine guns and grenades."

President Barack Obama's administration is beginning to respond. On Wednesday, US Attorney General Eric Holder promised to enforce a long-ignored ban on importing assault weapons, many of which are re-sold illegally and smuggled into Mexico to resupply the cartels. Calderon applauded Holder's announcement saying it was the first time in many years that the American government was starting to show more commitment. [More>>cbsnews.com; See related stories:

nytimes.com, March 1, "With force, Mexican drug cartels get their way" : CIUDAD JUÁREZ, Mexico — Mayor José Reyes Ferriz is supposed to be the one to hire and fire the police chief in this gritty border city that is at the center of Mexico's drug war. It turns out, though, that real life in Ciudad Juárez does not follow the municipal code. It was drug traffickers who decided that Chief Roberto Orduña Cruz, a retired army major who had been on the job since May, should go. To make clear their insistence, they vowed to kill a police officer every 48 hours until he resigned. They first killed Mr. Orduña's deputy, Operations Director Sacramento Pérez Serrano, together with three of his men. Then another police officer and a prison guard turned up dead. As the body count grew, Mr. Orduña eventually did as the traffickers had demanded, resigning his post on Feb. 20 and fleeing the city.

Replacing Mr. Orduña will also fall outside the mayor'spurview, although this time the criminals will not have a say. With Ciudad Juárez and the surrounding state of Chihuahua under siege by heavily armed drug lords, the federal government last week ordered the deployment of 5,000 soldiers to take over the Juárez Police Department. With the embattled mayor's full support, the country's defense secretary will pick the next chief.

Chihuahua, which already has about 2,500 soldiers and federal police on patrol, had almost half the 6,000 drug-related killings in all of Mexico in 2008 and is on pace for an even bloodier 2009. Juárez's strategic location at the busy El Paso border crossing and its large population of local drug users have prompted a fierce battle among rival cartels for control of the city.

Nothing is surprising in Chihuahua anymore. Gunmen recently shot at one of three cars in Gov. José Reyes Baeza's motorcade, killing a bodyguard and wounding two agents. The drug cartels routinely collect taxes from business owners, shooting those who refuse to pay up. As for the Juárez mayor, who has made cleaning up the notoriously corrupt police department his focal point, the cartel recently threatened to decapitate him and his family unless he backed off. The handwritten threat that it issued went further than that. Like many people in Juárez, Mayor Reyes has homes on both sides of the border, splitting his time between El Paso and Juárez. The note threatening him made it clear that the assassins going after him would have no qualms about crossing into the United States to finish off the mayor and his family...

Maravot News article with links, 2.25.09 Governor Perry wants US troops guarding border.
---
3.01.09 Eight killed in US missile strikes in Pakistan
PESHAWAR, Pakistan (AFP) March 2 - At least eight people were killed on Sunday in two suspected US missile strikes in northwest Pakistan near the Afghan border, security officials said. "Two missiles fired by a suspected US drone hit a compound in Sararogha, in tribal South Waziristan region, killing at least eight suspected militants," a security official said. The region, bordering Afghanistan, is a known haven for Taliban and al-Qaeda extremists. [>news.com.au; See also

thenews.com.pk, March 1, "US missiles kill 12 in South Waziristan" : At least 12 people were killed when two back-to-back missiles fired from suspected US drones hit a house situated in Sararogha area here on Sunday. The strike occurred in South Waziristan, the stronghold of Taliban leader Baitullah Mehsud, according to a foreign news agency. The missiles hit a Taliban compound in Sararogha, killing 12 people. Official sources confirmed that some foreign [militants] could also be among the dead. [end]
---
3.01.09 Murder charges filed against 1,000 BDR soldiers
DHAKA, Bangladesh, March 1 - Murder charges were filed against over 1,000 personnel of Bangladesh's paramilitary force BDR following the 33-hour mutiny by them during which they killed 73 Army officers, even as the Government said the revolt was "well-orchestrated" and that a group of "outsiders" was also involved in the carnage. Besides filing murder charges, orders had been issued throughout the country to look out for those involved in the revolt last Wednesday, a police source said.

As the newly-elected Sheikh Hasina Government grapples with the aftermath of the uprising, Cooperatives Minister Syed Ashraful Islam was quoted by the media as having said a group of people 'outside' BDR was also involved in the killings. "Some evidences have already reached the Government," the minister said, adding that it was "well-orchestrated." His remarks came amid reports that a Bangladeshi shipping magnate having close links with Pakistan's intelligence agencies was suspected to be behind the mutiny. But, there was no official word on this. Meanwhile, Army and Fire Brigade personnel resumed search for some 72 Army officers missing after the revolt which began on Wednesday and ended the next day. [>indianexpress.com]
---
3.01.09 Russia's Medvedev hopes to discuss missile shield with Obama
MOSCOW (RIA Novosti) March 1 - Russian President Dmitry Medvedev said on Sunday he hoped to discuss U.S. plans to deploy a missile shield system in Central Europe with US President Barack Obama at a G20 summit in London. The summit of the G20 advanced and leading emerging economies will be held in April to shape a new global financial architecture and work out measures to fight the global financial crisis. In an interview with the Spanish media, Medvedev said he hoped the new US administration will display a more creative approach to this issue than the previous administration.

Medvedev said the US idea to deploy elements of a missile shield in Europe was not topical and only caused the feeling of "disappointment" as it was aimed, if not directly, then indirectly, against Russia. "Of course, Russia does not like it. This is absolutely obvious. No one denies the existence of various threats, including the threats that may be accompanied by the acts of nuclear terrorism, threats from countries with instable regimes. But let us respond to these threats jointly rather than isolating each other from these processes,"Medvedev said. [More>>en.rian.ru]
---
3.01.09 Chavez orders rice plants takeover
March 1 - Hugo Chavez, Venezuela's president, has ordered the army to temporarily take control of the country's rice processing plants. The move on Saturday comes as Chavez said that the businesses were not cooperating with price regulations. "I have ordered the immediate intervention in all those sectors of agro-industry, intervention by the revolutionary government," Chavez said during a speech. "This government is here to protect the people, not the bourgeoisie or the rich," he said. The army has been ordered to intervene in all rice factories in the Latin American nation.

Elias Jaua, the agriculture minister, said that Empresas Polar, Venezuela's largest food producer will be affected. Jaua said that occupation of factories will be the first move beginning with Primor rice, owned by Empresas Polar. "It is violating the laws and rules of the nation," Jaua said. Such allegations were denied by Guillermo Bolinaga, Polar's legal director, on Friday. He said that the accusations were "illegal and arbitrary." Cargill, the US food giant which owns plants in Venezuela, could therefore be affected. [More>>aljazeera.net]
---
3.01.09 5 Palestinians killed in tunnel collapse
(AP) March 1 - Five Palestinian smugglers were killed on Sunday and another person was missing after a tunnel collapsed under the Gaza border, Palestinian medics said. According to health official Dr. Moawia Hassanein, the collapse was caused by the heavy rain. Tunnels are regularly used by Palestinians in the Gaza Strip to smuggle in goods that are not available or are in short supply since Israel and Egypt imposed a blockade around the territory in response to the ongoing rocket fire into the western Negev. Palestinians have also used the tunnels as a means of smuggling in weapons. [More>>jpost.com]
---
3.01.09 Qassam strikes near Ashkelon after Olmert vows 'painful' response
March 1 - A Qassam launched from the Gaza Strip exploded off the coast of Ashkelon on Sunday, just hours after Prime Minister Ehud Olmert promised a "painful, uncompromising response" to Palestinian rocket fire. There were no casualties or damages reported in the strike. Olmert's vow came a day after ten rockets were fired at Israel from the coastal territory, bringing the number of projectiles launched from Gaza since the truce to more than 60. [More>>haaretz.com]
---
3.01.09 China's lunar probe Chang'e-1 impacts moon
BEIJING, March 1 - Chang'e-1, China's first lunar probe, impacted the moon at 4:13pm Beijing Time (0813 GMT) Sunday, said sources with the State Administration of Science, Technology and Industry for National Defense. The satellite ended its 16-month mission Sunday when it hit the lunar surface at 1.50 degrees south latitude and 52.36 degrees east longitude...The planned impact was designed to accumulate experience for landing of China's second lunar probe. "The second phase of the space program aims at soft landing, and the preparation is currently in progress," said Wu Weiren, chief designer of the country's lunar probe program. [Full story>>xinhuanet.com]
---
2.28.09 Abbas: Unity depends on Hamas recognizing Israel
February 28 - Palestinian President Mahmoud Abbas said on Saturday any unity government
with Hamas would have to agree to a two-state solution with Israel, a demand quickly rejected by his Islamist rivals. The disagreement could hamper Egyptian-brokered reconciliation talks aimed at ending a schism between the Hamas-ruled Gaza Strip and the occupied West Bank, where Abbas' Fatah faction holds sway. [More>>haaretz.com]
---
2.28.09 Ashkelon school damaged in Grad attack
February 28 - Palestinians in the Gaza Strip fired at least five projectiles at southern Israel on Saturday, with a Grad-type rocket hitting and heavily damaging an Asheklon school. No one was wounded in the attack, as the school was closed, though a number of residents were treated for shock. Another Grad rocket landed in an open area just outside the city. [More>>jpost.com]
---
2.28.09 US to boycott UN racism conference
February 28 - The United States has decided to boycott an upcoming UN conference on racism unless its final document is changed to drop all references to Israel. The Conference Against Racism, to be held in Geneva in April, is a follow-up to the conference held in the South African town of Durban in 2001. On Friday, a US delegation taking part in the preparatory talks in Geneva, said the draft resolution was unacceptable. The US and Israeli delegations walked out of the 2001 meeting in protest against the resolution which likened Zionism — the movement to establish and maintain a Jewish state — to racism. Israel and Canada have already announced they will boycott the conference, which is known as Durban II. [More>>aljazeera.net]
---
2.28.09 Malaysia revives curbs on Christian use of 'Allah'
KUALA LUMPUR (Reuters) February 28 - The Malaysian government has withdrawn permission for the conditional use of the name 'Allah' by Christian publications to describe God, the state news agency Bernama reported on Saturday. The decision effectively re-imposes an earlier ban on Christians' use of the word pending a court ruling. Bernama quoted Home Affairs Minister Syed Hamid Albar as saying his ministry had rescinded a decree issued on Feb. 16 which allowed the conditional use of the word, which he said was a mistake. "There is a judicial review on the matter and we leave it to the court to decide," said Syed Hamid. [More>>khaleejtimes.com; See background story, Maravot News article and editorial note, 2.26.09 Malaysia to allow Christians to use ;Allah'.
---
2.28.09 Qaeda 'oil minister' arrested, says Iraq
BAGHDAD (AFP) February 28 - Al-Qaeda's so-called 'oil minister' in Iraq has been arrested along with 10 other members of the group, the interior ministry said on Saturday...Mohammed was known for his involvement in hijacking tanker shipments of crude oil and petrol for al-Qaeda and abducting the drivers. On February 21, al-Qaeda's so-called 'irrigation minister' and 'finance minister' were also arrested. [Full story>>timesofindia.indiatimes.com; See related story,

thenews.com.pk, February 28, "Scores feared dead in Baghdad explosion" : Six Iraqis were wounded and scores others were feared dead in a bomb blast that targeted a police patrol vehicle in Baghdad, police said on Saturday. Three patrolmen were among the injured in the explosion in the capital's southeastern Al-Zafaraniya district, a police source told media.
---
2.27.09 In revision, G.D.P. shrank at 6.2% rate at the end of 2008
February 27 - The economy at the end of last year contracted at a far faster rate than initially estimated, a government report released Friday said. The decline in the gross domestic product — a measure of a country's total output of goods and services — in the last quarter of 2008 was the worst since the 1982 recession, and indicates that the recession has been deeper than previously believed. Economists are expecting a similar drop in the first quarter of 2009 as well. [More>>nytimes.com; See related stories,

thestar.com.my, February 27, "Japan said Friday IPI plunged at record pace (updated)" : TOKYO - Japan's industrial production plunged at a record pace in January, the government said Friday, as collapsing overseas demand forced manufacturers to keep slashing output and jobs. Household spending and retail sales also fell. Production at manufacturers tumbled a stunning 10 percent from the previous month, the largest decline since Tokyo began measuring such data in 1953. The drop, which comes after a 9.8 percent decline in December, reflects the unprecedented speed at which Japanese companies have throttled factory lines as exports dry up. The world's second-largest economy, which is more dependent than ever on exports to drive growth to offset a shrinking population, is sinking into what officials are calling the worst recession since World War II...

abcnews.go.com, February 27, "Citigroup reaches aid deal with government" : Citigroup reaches deal that could give the government up to a 36 percent stake in the bank. The US government will exchange up to $25 billion in emergency bailout money it provided Citigroup Inc. for as much as a 36 percent equity stake in the struggling bank, greatly increasing the risks to taxpayers as voter unhappiness about the broader bailout program rises. The deal announced Friday by the company and the Treasury Department represents the third rescue attempt for Citigroup in the past five months. It's contingent on private investors agreeing to a similar swap...
---
2.27.09 Obama announces US troop withdrawal in Iraq
CAMP LEJEUNE, N. C., February 27 - President Obama announced plans Friday to withdraw the bulk of US forces from Iraq by Aug. 31, 2010, and to pull out all remaining troops by the end of 2011, ending the war in Iraq and launching "a new era of American leadership and engagement in the Middle East." In a speech to Marines at this base in North Carolina, Obama announced a three-pronged strategy beginning with "the responsible removal of our combat brigades from Iraq." His plan calls for withdrawing most of the 142,000 service members now in Iraq by the end of August next year, leaving 35,000 to 50,000 in place until Dec. 31, 2011, when all US forces must be out of Iraq in accordance with a status-of-forces agreement negotiated last year between the Iraqi government and the Bush administration. Obama said Friday he intends to honor that agreement. [More>>washingtonpost.com]
---
2.27.09 Jewish Center attacked in Venezuela
CARACAS, Venezuela (AP) February 27 - Assailants threw an explosive at a Jewish community center on Thursday, but nobody was hurt in the blast - the second assault against Venezuela's Jewish community this year. Abraham Garzon, president of the Jewish Community Center, told the local Globovision television news channel that a small explosive resembling a pipe-bomb was lobbed at the building in Caracas before dawn on Thursday. The explosion damaged the doors to the center. "It seems there are people in the country dedicated to sowing terrorism," Garzon said. No one claimed responsibility for the attack, which immediately reignited fears of rising anti-Semitism in Venezuela. [More>>jpost.com; See earlier stories on Maravot News 2.05.09, article and stories of Hamas and Hezbollah in Venezuela, 02.01.09 Israel slams attack on Venezuelan synagogue..
---
2.27.09 Afghan refugees to be sent back by year-end: official
PESHAWAR, February 27 - More than one million Afghan refugees residing in Pakistan will be sent back to their homeland by [the] end of this year, Additional Commissioner Afghan Refugees Waqar Maaroof said Friday. Afghanistan, crippled by more than 20 years of war, has millions of its people either in refugee camps or working illegally in Pakistan. Talking to Geo News here, Maaroof said that [the] Afghan refugees' center would remain open till 1st March while the process to send them home would complete in December.

The immigrants will be declared illegal after the end of this year, he said, adding that action would be taken under [the] Foreign Act according to a pact signed among UNHCR, [the] government and Afghanistan. The UNHCR had requested the government of Pakistan to extend the period of their eviction of Afghan refugees. However, the request was turned down. [>thenews.com.pk]
---
2.27.09 Secret talks with Taliban under way
February 27 - Secret negotiations are under way to bring troops fighting alongside the Taliban into Afghanistan's political process, Al Jazeera has learned. The talks, between Taliban-linked mediators, Western officials and the Afghan government, are believed to involve a proposal for the return to Afghanistan of Gulbaldin Hekmatyar, the country's former prime minister, who has been in hiding for seven years. Hekmatyar, the leader of the Hezb-i-Islami forces fighting alongside the Taliban and labelled a "terrorist organization" by the United States, would be allowed to return to Afghanistan with immunity from prosecution, according to information revealed to Al Jazeera. Hekmatyar, who is believed to be in the northwest tribal region of Pakistan, would first be offered asylum in Saudi Arabia, under the proposal being backed by the British government. [More>>aljazeera.net]
---
2.27.09 Clinton praises 'valuable' talks
February 27 - Secretary pledges to meet regularly with Pakistani, Afghan counterparts. The United States, Pakistan and Afghanistan will begin regular, trilateral meetings after sessions held among the three nations here this week, Secretary of State Hillary Rodham Clinton announced yesterday. Talks over the past three days "would have been valuable even if they had simply been bilateral," Clinton said in remarks with Afghan Foreign Minister Rangeen Dadfar Spanta and his Pakistani counterpart, Shah Mahmood Qureshi. But the meetings were "especially meaningful" because "we have all been working together," she said, adding that the governments will come together again in late April or early May. [More>>washingtonpost.com]
---
2.27.09 Japan: H7 bird flu virus detected in quails at Aichi farm
TOKYO, February 27 - The highly pathogenic H7 bird flu virus has been detected at a quail farm in Toyohashi, Aichi Prefecture, the farm ministry said Friday. As the infected quails have not died, the virus ''may be of attenuated virulence,'' the Agriculture, Forestry and Fisheries Ministry said. It is the first time since February 2007 that bird flu has been detected at a farm in Japan, and the detection of the H7 virus is the first ever in the country. The prefectural government of Aichi detected the virus during a regular inspection at the farm, according to the ministry. The farm stopped shipping quails on Wednesday. [>japantoday.com]
---
2.26.09 Obama's budget proposal would push deficit to $1.75 trillion
WASHINGTON, February 26 - President Obama today unveiled a proposed $3.55 trillion budget for the coming fiscal year that he said discards "dishonest" accounting practices of the past and makes "a historic commitment to comprehensive health care reform." The plan would effectively raise taxes on the wealthiest Americans and trim Medicare costs to help pay for what the administration calls a $634 billion "down payment" on a universal health care program. It would also extend tax cuts for middle-class Americans while closing corporate tax loopholes and reducing some agricultural subsidies, officials said.

In addition to the budget for fiscal 2010, the administration also proposes a $3.94 trillion budget for the 2009 fiscal year that ends Sept. 30. The figure includes an additional $250 billion that could be used to bail out struggling banks, as well as $410 billion in an omnibus spending bill that the House approved this week to fund major government agencies through the remainder of the fiscal year. Congress has not yet passed a 2009 budget, but has funded the operations of the government with continuing resolutions through March 6.

Obama's spending plans would push the 2009 budget deficit to a massive $1.75 trillion, officials said this morning. The government's yearly shortfall would equal 12.3 percent of the nation's annual economic output. Such a percentage has not been seen since the end of World War II, when the deficit came to 21.5 percent of GDP. [More>>washingtonpost.com; See also cbsnews.com, February 26, "Obama's budget in a nutshell."
---
2.26.09 Sir Fred Goodwin rejects calls to give up massive RBS pension
February 26 - Sir Fred Goodwin, the man who took the Royal Bank of Scotland to the brink of collapse, tonight defiantly rejected the Government's call for him to give up part of a gold-plated pension deal worth almost £700,000 a year. After a day of mounting political pressure, Sir Fred sent a letter to Lord Myners, the City minister, in which he says that the decision to top up his pension pot when he left RBS late last year was approved by the Government. His decision means that the Treasury will have to follow through on a threat to take legal action against Sir Fred if it wants to "claw back" the money, as Gordon Brown suggested today. The row over Sir Fred's pension came as RBS posted a £24.1 billion pre-tax loss for last year — the biggest in UK corporate history and largely the result of the disastrous decision to buy the Dutch bank ABN Amro in 2007. [More>>timesonline.co.uk]
---
2.26.09 Thousands march in Pakistan against President Zardari
(AFP) February 27 - Thousands of angry protesters marched across Pakistan today denouncing President Asif Ali Zardari after a court barred main opposition leader Nawaz Sharif from running for office. A nervous government put paramilitaries on alert and police arrested 30 lawmakers in what marked the biggest protests against the unpopular Mr. Zardari since he assumed office last September in the nuclear-armed Muslim nation. Former prime minister Mr. Sharif demanded action after the Supreme Court on Wednesday barred him and his brother from holding public office, in a decision that sparked political turmoil. Mr. Zardari and Mr. Sharif have long fought over the future of Pakistan, a key US ally in the fight against Taliban and al-Qaeda militancy which has been teetering under financial crisis, Islamist extremism and weak government. [More>>news.com.au]
---
2.26.09 Malaysia to allow Christians to use ;Allah'
KUALA LUMPUR (AP) February 26 - The Malaysian government has softened an earlier ban on the use of the word "Allah" by Christian publications to refer to God and is allowing them to use it as long as they specify the material is not for Muslims, a church official said Thursday. The government had earlier argued that the use of Allah in Christian texts might confuse Muslims who might think Allah refers to their God. The revised order was issued Feb. 16 by Home Minister Syed Hamid Albar, said the Rev. Lawrence Andrew, the editor of the Herald, the Roman Catholic Church's main newspaper in Malaysia. He said the publication has already started printing "For Christianity" on is cover.

..Andrew, the Herald's editor, said although the order "makes things easier" for the Herald, the newspaper will not drop a legal challenge against the ban. A court is due to hear arguments in the case Friday. The Herald is arguing that the Arabic word is a common reference for God that predates Islam and has been used for centuries as a translation in Malay. Andrew said the new order is still a violation of religious freedom guaranteed by the constitution because Christians will not be able to use any literature that does not carry the warning on the cover, including much imported material. [Full story>>thejakartapost.com]
---
Editorial note: See Maravot News 7.08.08 article and editorial note, 7.04.08 Sikh group joins protest against ban on use of word "Allah" in Malaysia Editorial note: "According to many verses of the Koran, the Koran intended to confirm the Jewish Scriptures," (the Torah and prophets, i.e., the Old Testament) and the Gospel of Christ (New Testament). The confirmation presumes that the god of the Koran is the God of the Bible. For details on this confirmation See our editorial note to story, Maravot News 12.21.07 Malaysian Catholic weekly told to drop use of 'Allah.'

In reconciling the conflicts Islam has with other cultures, my thesis has to do with the Koran's representations of confirming the Bible. If you confirm something as true, then you cannot turn around and contradict it. The introduction of the Sikh argument into this lawsuit in Malaysia makes the case stronger, that one cannot contradict something one represents as being true. This, in fact, is a complaint Mohammed had to the Jewish scribes who refused to accept the Koran's confirmation of their very own scriptures...

Mel Copeland
---
2.26.09 US senator screens anti-Islam film 'Fitna'
DUBAI, February 26 - Republican senator invites Wilders to private screening. A Republican Senator was to hold a private screening of the controversial anti-Islam film 'Fitna' Thursday for congressional staff and invited guests, including the filmmaker Geert Wilders, who was recently deported from Britain and faces prosecution for incitement in Holland. Arizona Senator Jon Kyle reserved the congressional room for the event sponsored by Wilder's International Free Press Society and the Washington-based Center for Security Policy (CPS).

Wilder, a member of parliament, lives under 24-hour police protection and is facing prosecution for "incitement to hatred and discrimination" because of his anti-Islam film. The 17-minute film accuses the Quran of inciting violence, juxtaposing verses of the Quran with violent images of terrorism, the Sept. 11, 2001 attacks and virulent speeches by Muslim imams in a montage that links the Islamic faith to support for terrorism..."The best answer to any question about the film is to watch the film yourself," Christine Brim, senior vice-president of CPS, told AlArabiya.net. [Full story>>alarabiya.net]

---
Editorial note - See Maravot News 12.04.08 article 12.01.08 Muslims condemn Mumbai attacks, worry about image and editorial note, "Confusion over the teachings of the Koran," for a greater discussion on the Koran's teachings, as they confirm the Bible — including the Gospel and Jesus as the Messiah — and conversely pronounce violence against unbelievers (something Jesus would not seem to condone).

Mel Copeland
---
2.26.09 Ex-president of Serbia acquitted of war crimes in Kosovo
THE HAGUE (RIA Novosti) February 26 - The International Criminal Tribunal for the Former Yugoslavia on Thursday acquitted former Serbian president Milan Milutinovic, who was accused of war crimes against Kosovo Albanians in 1998-1999. The ruling read by presiding judge Iain Bonomy found Milutinovic, president of Serbia from 1997 through 2002, not guilty on five counts. Following the verdict Milutinovic was released in the courtroom. The panel of three judges found another five high-ranking politicians and military officers guilty and sentenced them to between 15 and 22 years in prison for their part in the forced deportations of some 800,000 ethnic Albanians and a reign of terror which led to the destruction of homes, religious and cultural buildings, as well as murder and rape of civilians. [More>>en.rian.ru]
---
2.26.09 Mitchell, Bibi meet on peace efforts
JERUSALEM (AP) February 26 - The special US envoy tasked with jump-starting flagging peace talks between Israel and the Palestinians huddled Thursday with designated Prime Minister Binyamin Netanyahu. The meeting was the first between Netanyahu and George Mitchell since Netanyahu was tapped to lead Israel's next government. The Obama administration has dispatched Mitchell to the region for the second time in its first month, reflecting its resolve to end the conflict between Israel and the Palestinians. Hillary Rodham Clinton is due in the area next week on her first trip since being appointed the new US secretary of state [More>>jpost.com; See related story,

haaretz.com, February 26, "israel bombs Gaza tunnels in response to Qassam fire" : Gaza militants fired two Qassam rockets into Israel on Thursday, one of which struck the yard of home in the southern town of Sderot. Shortly afterward, Israel Air Force jets bombed smuggling tunnels in Gaza, near the border with Egypt, in retaliation. No one was hurt in the strike...
---
2.25.09 26/11 chargesheet proves Pakistan link: Mumbai police
NEW DELHI, February 25 - Following the filing of [the] chargesheet in the Mumbai attacks case on Wednesday, Joint Commissioner of Police Rajesh Maria said that [the] 26/11 chargesheet consists of enough evidence to nail the accused including Amjal Kasab. " ["The] Case against 26/11 accused is very strong. There are over 2202 witnesses in the Mumbai attacks case," Maria told reporters..."Two supposedly Pakistan Army names with designations have been named in the chargesheet," Joint Commissioner of Mumbai Police Rakesh Maria told reporters. Maria said one of the officers held the rank of Major General, PTI report says. "Whether they are serving or part of the Lashkar-e-Taiba hierarchy is a part of [the] investigation," he said.

..He said things like renting of house and others which were earlier not disclosed during the course of investigation are now part of the chargesheet which named 35 accused from Pakistan along with Amir Ajmal Kasab, the lone attacker captured alive, and the nine other slain terrorists...the training of the attackers took place in Pakistan-occupied Kashmir and the names of those places have been mentioned in the chargesheet..."Training was given to these terrorists in various parts of Pakistan and Pakistan occupied Kashmir," Maria said adding "all the wanted accused have played different roles at different stages to execute the strikes." [Full story>>timesofindia.indiatimes.com]
---
2.25.09 Stocks sputter after rally
NEW YORK, February 25 - Stocks tumbled Wednesday afternoon after a weaker-than-expected housing report exacerbated recession fears, causing a big selloff after the previous session's rall [rally?]. The Dow Jones industrial average (INDU) lost 140 points, or 1.9%, almost 3 hours into the session. The S&P 500 (SPX) index lost 14 points, or 1.8%. The Nasdaq composite (COMP) lost 29 points, or 2%. Stocks bounced back from 12-year lows Tuesday after comments from Federal Reserve Chairman Ben Bernanke downplayed bank takeover fears. But the gains fizzled out Wednesday morning and the market headed straight back down. The selling intensified after the release of the January existing home sales report. The annual sales rate fell to 4.49 million units from a rate of 4.74 million units in December. The sales rate had been expected to rise to a 4.79 million units, according to a consensus of economists surveyed by Briefing.com. [More>>cnn.com; See related stories:

aljazeera.net, February 25, "Japan export slump hits new low" : Japanese exports plunged at their fastest-ever rate in January, dropping by nearly half from the level recorded a year ago as the global economic crisis continues to cut deeper into the world's second largest economy. Data released by the ministry of finance on Wednesday showed that exports plunged a record 45.7 percent, pushing the country's trade deficit to $982.7bn, the biggest on record. Shipments of cars, machinery, electronics and semiconductors — traditionally Japan's biggest export earners — have all plunged as consumers in major overseas markets rein-in spending.

Japanese exports to the US fell by 53 percent in January, with shipments of cars down by 81 percent on a value basis. Recent months have seen Japan, China, Singapore and other export-dependent Asian economies report steep falls in trade as demand in key markets such as the US and Europe dries up. South Korean exports fell a record 33 percent in January from the previous year, Taiwan's slumped 43 percent, and Singapore's fell 35 percent...

joongangdaily.joins.com, February 25, "GDP growth lowest in OECD in '08" : Korea's economy contracted at the fastest pace among OECD member countries in the final quarter of last year, data showed yesterday. According to the data provided by the Ministry of Strategy and Finance, Korea's seasonally adjusted gross domestic product shrunk 5.6 percent in the fourth quarter from three months earlier, the steepest decline among the 30 OECD members. In the same period, Organization for Economic Cooperation and Development countries saw their fourth-quarter GDP shrink by an average of 1.5 percent, the worst since the organization's establishment in 1960...

cbsnew.com, February 25, "Mass layoffs rising, new report shows" : US employers took a large ax to their payrolls in January, the government said Wednesday, and the cuts are likely to get worse over the next few months. The Labor Department reported that mass layoffs, or job cuts of 50 or more by a single employer, increased to 2,227 in January, up almost 50 percent from the same month last year. More than 235,000 workers were fired as a result of last month's cuts. January was a bad month for the labor market. Companies from a wide range of sectors announced thousands of layoffs, including Home Depot Inc., Boeing Co., Pfizer Inc. and Caterpillar Inc. Not all of those cuts were reflected in the government's mass layoffs report, which counts actual firings as reported by laid-off workers seeking unemployment benefits. Many of the layoffs announced in January will take place over time, meaning that the department's mass layoff figures will likely keep increasing...
---
2.25.09 Washington Post Co. earnings decline 77 percent
February 25 - The Washington Post Co. earnings fell 77 percent in the fourth quarter of last year compared with the same period in 2007, as a large impairment charge drove down net income. The Post Co. reported fourth-quarter net income of $18.8 million ($2.01 per share) on revenue of $1.16 billion, compared with net income of $82.9 million ($8.71) on revenue of $1.13 billion in the fourth quarter of 2007. The company's newspaper division, which includes the flagship Washington Post, reported a $14.4 million operating loss for the fourth quarter and a $192.7 million operating loss for all of 2008, nearly half of which came from the cost of early-retirement packages taken by some 231 Post employees. The charge dragged The Post Co. into the red in the second quarter of 2008, for the first time in its 37-year history as a publicly traded company. [More>>washingtonpost.com; See related stories,

sfgate.com (San Francisco Chronicle), February 25, "Hearst wants 'significant' cuts at Chronicle" : The Hearst Corp. on Tuesday announced an effort to reverse the deepening operating losses of its San Francisco Chronicle by seeking near-term cost savings that would include "significant" cuts to both union and nonunion staff. In a statement, Hearst said that if the savings cannot be accomplished "quickly," the company will seek a buyer, and if none comes forward, it will close The Chronicle. The Chronicle lost more than $50 million in 2008 and is on a pace to lose more than that this year, Hearst said...Hearst purchased The Chronicle in 2000, but soon afterward felt the impact of an economic downturn in the dot-com sector as well as the loss of classified advertising to Craigslist and other online sites. The problems have been exacerbated by the current recession...

guardian.co.uk, February 24, "US papers file for bankruptcy as recession hits advertising" : The American newspaper industry has become the subject of more bad news, with the announcement that two local groups, including one that owns the country's third-oldest daily newspaper, have filed for bankruptcy protection. The Philadelphia Inquirer has been placed into a Chapter 11 filing to allow its owners to restructure debts. The paper will be joined in bankruptcy protection by the Philadelphia Daily News and the website philly.com. The strife faced by such a hallowed title — the paper was founded as the Pennsylvania Inquirer in 1829 and rose to prominence during the civil war — comes after the Journal Register company sought bankruptcy protection at the weekend. It owns 20 daily newspapers in Pennsylvania, Michigan, Ohio, Connecticut and New York.

..The same short-term burden of debt lay behind December's bankruptcy protection filing by the Tribune Company, owners of the Los Angeles Times and Chicago Tribune. By moving into Chapter 11, the proprietors have a chance to restructure their debt payments, shrug off the grip of some creditors and cut costs. The list of struggling titles is growing fast. Last week, the New York Times suspended the payment of any dividends this quarter amid the slump of its share value to six cents...
---
EL PASO, Texas, February 25 - Gov. Rick Perry said he wants 1,000 troops to help guard the Texas-Mexico border, and for the US to fund strong security measures to fight the Mexican drug cartels that have spread violence and fear in Mexico, including Juárez. "We're (also) asking the (Texas) Legislature for $135 million for border security — to go after transnational gangs, for technology and aviation assets," and the federal government for 1,000 troops, said Perry at a news conference Tuesday at the Chamizal National Memorial. "I don't care if they are military, National Guard or customs agents. We're very concerned that the federal government is not funding border security adequately. We must be ready for any contingency." Other officials at the news conference included Mayor John Cook, state Sen. Eliot Shapleigh, D-El Paso, Texas Homeland Security Director Steve McCraw, El Paso Police Chief Greg Allen and former US drug czar Barry McCaffrey.

Shapleigh, who called his own news conference later, said he agreed with some of Perry's proposals but not with using the military to guard the border. "No one in El Paso supports militarization of the border," Shapleigh said. "I support 1,000 new effectively trained Border Patrol or customs agents, but not the use of the military." McCaffrey said the US government spends $12 billion on Iraq and $2 billion on Afghanistan each month, "without taking into account what is happening in Mexico." Perry said the federal government needs to pay more attention to security threats closer to home than either of those two countries.

The federal Mexican National Commission of Human Rights reported that organized crime had killed more than 10,000 people in Mexico since 2007. In Juárez, authorities said, drug violence was to blame for taking nearly 1,900 lives since 2008. "It is very likely that the levels of violence in Mexico will worsen," McCaffrey said in a Feb. 19 report. "We in the United States must be prepared to provide whatever assistance the government of Mexico requires to defeat these criminal organizations."

..."In the 1980s, the FBI and New York City together deployed a successful model to fight transnational gangs operating from Sicily to Brooklyn through coordinated, targeted police work aimed at kingpins," Shapleigh said. Perry said his presence in El Paso also was meant to send a message that Texas is willing to protect Juárez Mayor José Reyes Ferriz, who received death threats from a Mexican drug cartel and moved his family to El Paso. On Tuesday, Reyes' staff said that the mayor carried out his normal duties in Juárez, including a Mexican Flag Day ceremony, and that he would continue to remove corrupt officers from the city's police force. And the violence has continued with multiple killings daily. A total of eight homicides occurred Monday in Juárez. [Full story>>elpasotimes.com; See related stories,
sfgate.com (SF Chronicle), February 25, "Sweeping arrests target Mexican drug cartels" : WASHINGTON - Federal agents have rounded up more than 700 suspects in a wide-ranging crackdown on Mexican drug cartels operating inside the United States. A law enforcement official familiar with the sweep said the arrests culminated in a series of Drug Enforcement Administration raids Tuesday night and Wednesday morning around the country. The official spoke on condition of anonymity because authorities were still gathering evidence. The operation has led to the arrests of 751 individuals and the seizure of $59 million in suspected criminal proceeds, the official said, though it was not immediately clear how many of the arrests came in the overnight raids. Attorney General Eric Holder plans to announce results of the crackdown at an afternoon news conference in Washington. Kidnappings, killings and other violence related to the cross-border drug trade have escalated as heavily armed gangs battle for turf on the doorstep of the US narcotics market. [end]

bbc.co.uk (via banderasnews.com), February 25, "Q&A: Mexico's drug-fueled violence" : Gang violence is surging in Mexico despite the deployment of 40,000 soldiers across the country to root out drug cartels. Beheadings, attacks on police, and shootings in clubs and restaurants are a daily occurrence in some regions. Some 6,000 people died in violence related to organized crime last year and the situation seems to be getting worse.

..Where are the worst-hit areas? Is it spreading across Mexico?

Mexico's northern border towns are experiencing the worst of the violence, with Ciudad Juarez (just across the frontier from El Paso in Texas) standing out as the country's most violent city. The recent murder of a general in Cancun, violence in Monterrey, and arrests in Mexico City have been cited as evidence that the problem is spreading, but it is probably too early to judge. Mexico is a large country, and there are still many areas where the serious crime rate is unexceptional.

Why is the violence seemingly increasing?

There are two main points of view on this. The Mexican government's position is that the violence, however regrettable, can be seen as a reflection of the success of its policy of taking a hard line against drug running. It suggests that the "monster" has been wounded, and what we are witnessing is a brutal fight between leaderless cartels for fewer spoils. But others argue that the cartels have become so powerful that they effectively control some parts of the country, and the violence, which is getting worse, is evidence of their gang law.

...There are regular cases of police officers being arrested on corruption charges, or being in the pay of the drug gangs - how serious a problem is this?
The problem is far-reaching. One reason why the government has deployed the army so extensively in its war on drugs is that it feels the police cannot be trusted. Drug cartels with massive resources at their disposal have repeatedly managed to infiltrate the underpaid police, from the grassroots level to the very top. Efforts are underway to rebuild the entire structure of the Mexican police force, but the process is expected to take years, if not decades.
Reference is often made to Mexico's powerful cartels, who are they? Who are the Zetas?
The four main cartels are named after the places where their operations are based. They are the Sinaloa cartel, the Gulf cartel, the Tijuana cartel, and the Juarez cartel. They control the trafficking of drugs from South America to the United States, a business that is worth an estimated $13bn (£9bn) a year. Their power has increased in recent years, mainly as a result of increased US anti-narcotic operations in the Caribbean and Florida, which has pushed more of the flow of drugs through Mexico. Los Zetas is the enforcement arm of the Gulf cartel. Most of its members are deserters from the Mexican army special forces. They carry highly sophisticated weaponry, and are dedicated to the protection of drug-trafficking routes.

...To what extent is the violence spilling over the US-Mexican border? What has been the US response so far?

Most of the violence remains firmly on the Mexican side of the border, although there is some evidence of increasingly violent attacks on US border patrol agents by drug traffickers. A US Congress report last year drew on evidence from intelligence sources suggesting that Mexican cartels have also been forging closer links with established drug gangs inside the US. Congress has authorised the spending of $1.6bn (£1.1bn) dollars to confront the threat of drug trafficking and organized crime from Mexico and Central America. So far, $197m (£138m) has been released for military and law enforcement training and equipment in Mexico.

foxnews.com, February 4, 2009, "Mexican drug cartels armed to the hilt, threatening national security" : In November, along the border with Texas, Mexican authorities arrested drug cartel leader Jaime "el Hummer" Gonzalez Duran — one of the founders of "Los Zetas," a paramilitary organization of former Mexican soldiers who decided there was more money to be made in selling drugs than in serving in the Mexican military. Click here for photos. As El Hummer was being transported to the airport in an armed vehicle, his fellow cartel members launched a brazen attack against the federales.

They were armed to the teeth. Their arsenal ranged from semi-automatic rifles to rocket-propelled grenades. When the smoke finally cleared and the government had prevailed, Mexican federal agents captured 540 assault rifles, more than 500,000 rounds of ammunition, 150 grenades, 14 cartridges of dynamite, 98 fragmentation grenades, 67 bulletproof vests, seven Barrett .50-caliber sniper rifles and a Light Anti Tank (LAW) rocket. Click here to see video of the Mexican military's fight with the drug cartels.

This is modern Mexico, where the leaders of the powerful drug cartels are armed to the teeth with sophisticated weapons, many of which are smuggled over the border from the United States. It is with this array of superior weapons that drug cartels are threatening the very stability of their own country. And it's why America's outgoing CIA Director, Michael Hayden, says violence in Mexico will pose the second greatest threat to US security next year, right after al-Qaeda...
---
2.25.09 Three British soldiers killed in Afghanistan
LONDON, February 25 - Three British soldiers were killed in southern Afghanistan as a result of an "enemy explosion" on Wednesday, Britain's Ministry of Defence (MoD) said. "It is with great sadness that the Ministry of Defence has to announce the deaths of three soldiers from 1st Battalion The Rifles," it said in a statement, adding that their next of kin had been informed. The soldiers were killed during an escort operation in the Gereshk district of Helmand province, where the Taliban militia has been waging a bloody insurgency. [More>>thenews.com.pk]
---
2.25.09 North says it will launch rocket for peaceful aims
SEOUL, South Korea, February 25 - Seoul officials anticipate the test of long-range missile. Pyongyang announced yesterday plans to launch a rocket carrying a communications satellite — a launch Seoul government officials suspect would actually be a disguised long-range missile test. North Korea's space technology committee was quoted by the state-run Korea Central News Agency that preparations to launch its "test space satellite" are ongoing with the "purpose of peaceful use of space." It did not elaborate on specific timing of a test that officials in Seoul said would be a "big blow" to the six-party talks aimed at denuclearizing Pyongyang. [More>>joongangdaily.joins.com]
---
2.25.09 Scientists find bigger than expected polar ice melt
GENEVA (AFP) February 25 - Icecaps around the North and South Poles are melting faster and in a more widespread manner than expected, raising the sea level and fuelling climate change, a scientific survey revealed on Wednesday. Warming in the Antarctic was "much more widespread than was thought," while Arctic sea ice wass diminishing and the melting of Greenland's ice cover was accelerating, said the International Polar Year survey. [More>>khaleejtimes.com]
---
2.25.09 Yemen: Judge suspended for approving slavery
SANA'A, Yemen, February 25 - A judge has been suspended from work for approving documents of selling a man as a slave to another man in Yemen; sources at the Ministry of Justice said. The sources said that the Judge Hadi Abu Assaj was suspended by the Supreme Judicial Council upon a request from the Minister of Justice, Dr. Shaif Al Al Aghbari. Documents of a slavery case were endorsed last year by the court of Kuaidena in Hajja province north of the country where the Judge works. The suspension of the Judge came after many local and Arab human rights groups demanded that all people involved and responsible for such a slavery case be held accountable and punished.

Earlier in the week, the Minister Al Aghbari ordered investigations with the Judge after a local human rights group discovered the slavery case. The Judge said in the investigations that the case dealt with in his court was a case of liberating a man from slavery. The sale document, discovered by the Yemeni Observatory for Human Rights, stipulated that Sheikh Abdul Rahman Ahmed Sohail bought from Hamdi Mohammed Jubran the slave Qanaf in return for 500,000 YR ($US2500). Before being endorsed by the court, the document dated 2008, was approved by the local-tribal chief Mohammed Ali Alwan and the witnesses are Yahya Ali Shaiba and Ahmed Mohammed Thabet. [>gulfnews.com]
---
2.25.09 Iraq seeks deputy sought for murders, bombs
BAGHDAD (Reuters) February 25 - Iraqi lawmakers lifted the immunity of a Sunni legislator on Wednesday, paving the way for his arrest on charges of orchestrating a series of sectarian murders and attacks, including a suicide bombing in parliament. Lawmaker Mohammed al-Daini has been accused by the Shi'ite-led government of Prime Minister Nuri al-Maliki of ordering car bombings, mortar attacks and mass murders during the height of the violence unleashed by the 2003 U.S. invasion. Iraqi security forces were searching for Daini to arrest him, said military spokesman Qassim Moussawi. "Mohammed Daini has run away and disappeared," Moussawi told Reuters. "When we arrest him we will announce that. But he is still at large." [More>>thestar.com.my]
---
2.25.09 IAF strikes hit 7 Philadelphi tunnels
February 25 - The IAF targeted seven terrorists smuggling tunnels along the Philadelphi Corridor Wednesday afternoon in response to two Kassam rockets fired across the Gaza border into Israel earlier in the day. In a statement released following the air strikes, the IDF said that "secondary explosions that followed the attacks on a number of the tunnels" showed that weapons and explosives were being stored there. Palestinians reported that there were no casualties in the air strikes. One of the rockets fired from Gaza hit an agricultural area near a kibbutz in the Sha'ar Hanegev region, and rescue services were yet to find the second rocket. Neither rocket caused casualties or damage. [More>>jpost.com]
---
2.25.09 Somali rebels seize town as fighting kills 69
MOGADISHU, February 25 - Worst fighting in weeks leaves 69 dead in the capital. Somalia's Shebab militia wrested control of a border-town from pro-government forces Wednesday, witnesses and a rights group said, as Islamist insurgents battled African Union peacekeepers and Somali police for a second day, bringing to 69 the death toll in the worst bout of fighting for weeks. The Shebab overpowered government forces in Hodur, some 300 kilometers (180 miles) northwest of the capital Mogadishu near the Ethiopian border, in clashes that erupted early in the morning, the group said. The flare-up in violence in the capital came just days after new President Sheikh Sharif Ahmed returned to Mogadishu to set up his new unity government, the 15th attempt to bring peace to the failed Horn of Africa state since 1991. Ahmed, a former Islamist rebel leader himself, has pledged to stabilize Somalia. [More>>alarabiya.net]
---
---
*Visitor statistics on maravot.com from 1&1. com. 46,153 page views in May 2007; monthly visitors in 2008 range between 40,000-45,0000..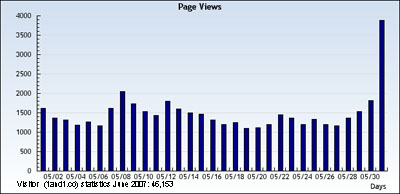 Privacy Policy: We do not store any personal data from you. We have no way of knowing any vital information about you — not even your name. Third-party distribution: We do not distribute information about your site usage to any third party. We are not responsible for the content of links from our site. Usage data: supplied by our Web Hosting service, 1and1.com, which consists of usage reports, such as page views / impressions and web pages visited, visitors' servers and geographical data (ISP's and country of origin).

---
Launched: 10.25.04 / 11.02.04 – | — |
Updated: 2.25.09; 2.26.09; 2.27.09; 2.28.09; 3.01.09; 3.02.09
Copyright © 1981-2009 Maravot. All rights reserved
Copyright © 1981-2009 Mel Copeland. All rights reserved
Background: tile from Cicero's villa (Marcus Tullius Cicero 106 B.C. - 43 B.C.)